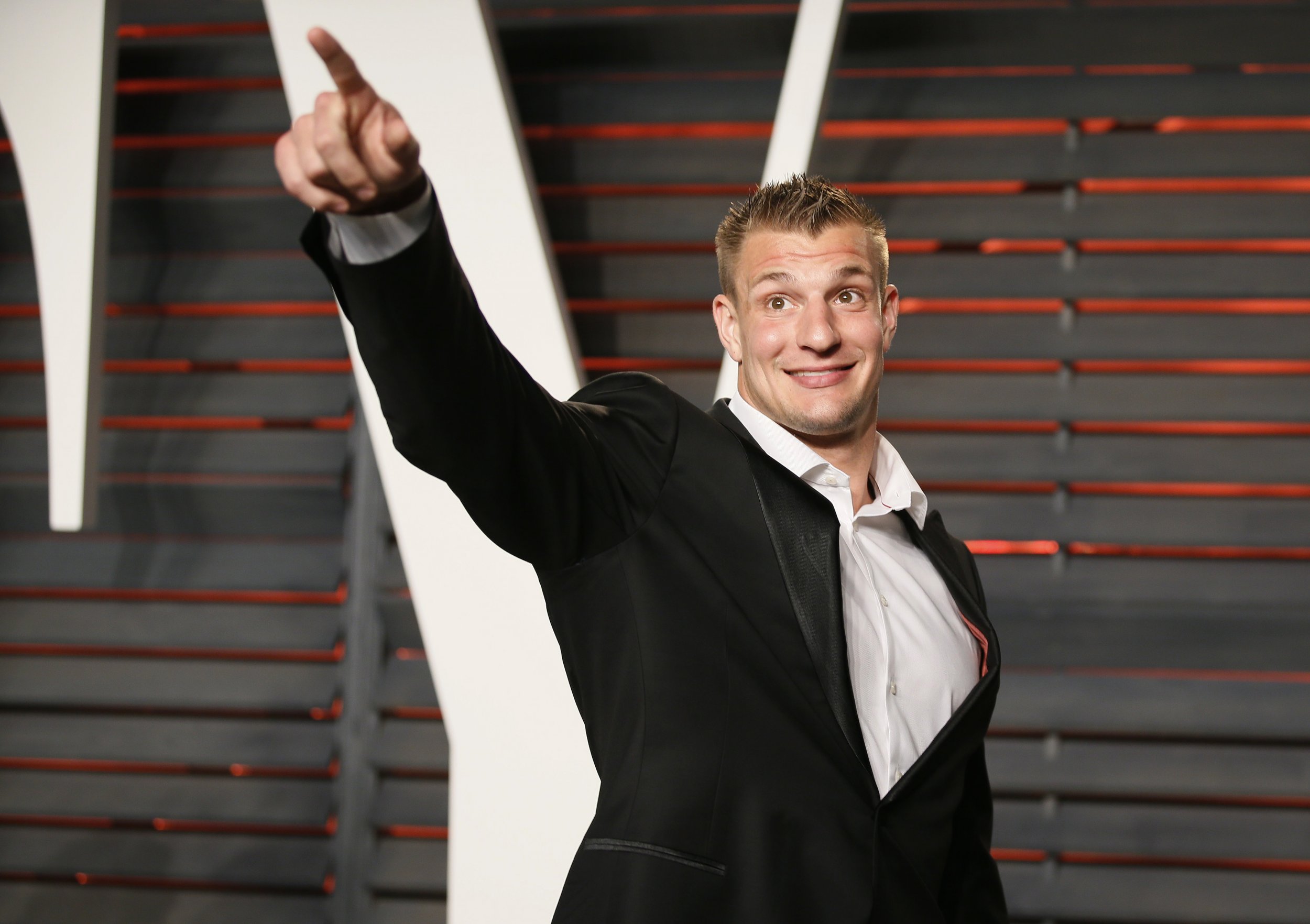 On February 19, "Gronk's Party Ship" set sail from Miami to a private island in the Bahamas. Rob Gronkowski, the Patriots tight end known for his hard-partying lifestyle, played host to a gaggle of disciple bros and bro-ettes, along with artists like Flo Rida, Waka Flocka Flame, Redfoo and more.
The Norwegian cruise ship on which the event was held featured a full casino, and on Monday morning Brian New of CBS Dallas/Fort Worth reported that an NFL attorney told him the league would be investigating the cruise for violating its gambling policy. Additional reports suggested the league had informed Gronkowski of the potential violation. The NFL strictly prohibits its players from participating in events held at gambling-related establishments.
But it turns out the event will not be investigated after all:
The league's gambling policy came under scrutiny in July, when Tony Romo and other players were told they could not appear at a fantasy football event in a convention area of Las Vegas's Venetian hotel. The company hosting the event, which was doing so as part of a partnership with Romo, sued the NFL, asking for $1 million in damages. Gronkowski was one of the players warned about participating in the event.
Last week, Mike Florio of ProFootballTalk.com reported that the lawsuit had been amended to include a mention of "Gronk's Party Ship" and its full casino, which attendees were encouraged to enjoy. It's unclear why the league has decided not to investigate the event, but it's possible that the NFL doesn't view Norwegian Cruise Line Holdings as a gambling-related institution, technically, and the presence of a casino on "Gronk's Party Ship" was incidental.
This is tenuous logic, though, and it stands to reason that if the league forbade players from attending Romo's fantasy football event, Gronk probably shouldn't be permitted to emcee a gambling cruise. But then again, the NFL isn't exactly known for using reason to inform its rulings.
But what should the league be more concerned with: a player's name being attached to a gambling event or this?
Uncommon Knowledge
Newsweek is committed to challenging conventional wisdom and finding connections in the search for common ground.
Newsweek is committed to challenging conventional wisdom and finding connections in the search for common ground.
About the writer
Ryan Bort is a staff writer covering culture for Newsweek. Previously, he was a freelance writer and editor, and his work has appeared at Esquire, Quartz, Paste, Grantland, VICE Sports, and elsewhere. He is originally from Dallas, Texas.