Rob Kardashian's 'Revenge Porn' Instagram Posts Target Ex-Girlfriend Blac Chyna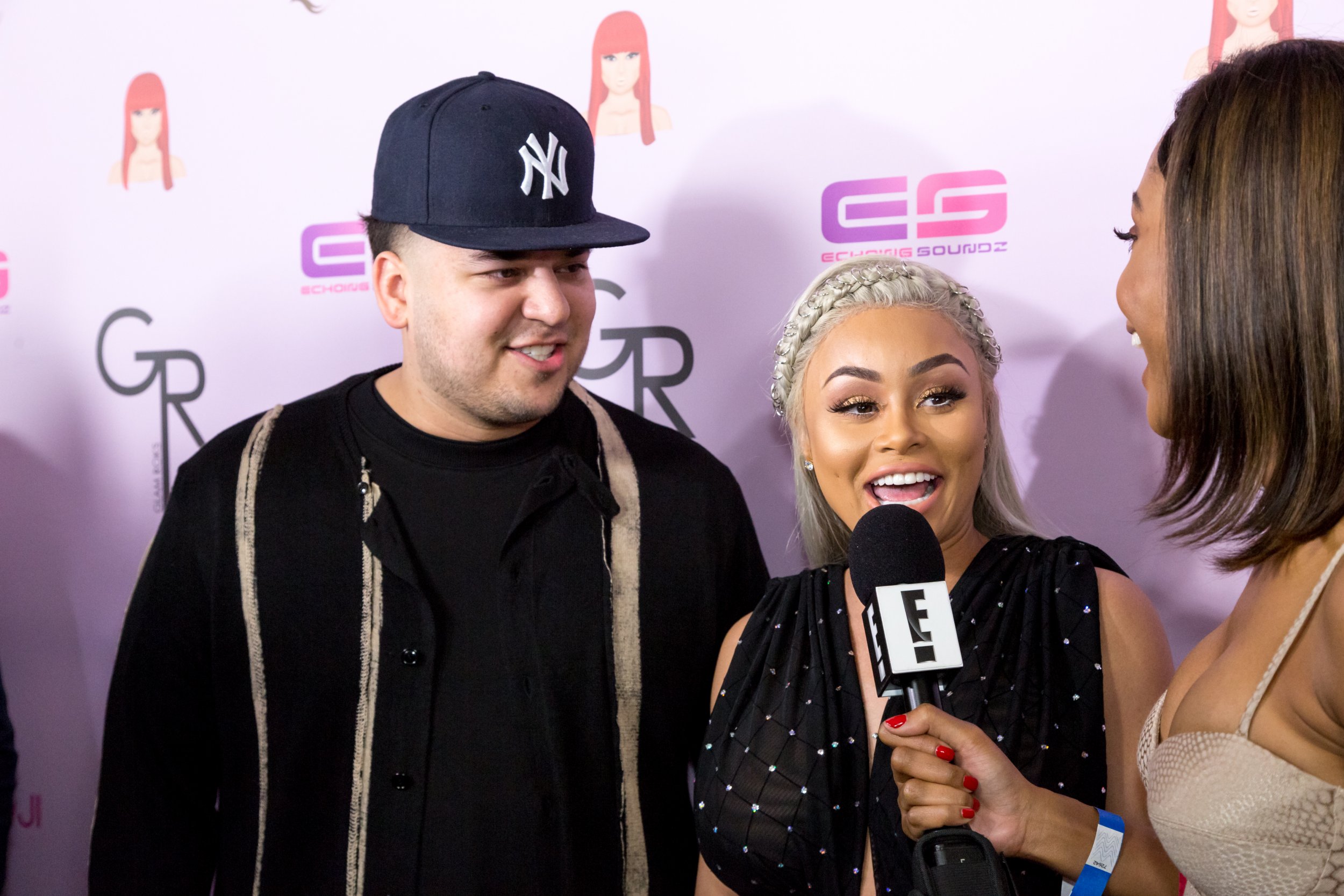 Rob Kardashian ignited a frenzy on social media Wednesday morning when he posted a series of explicit, damning Instagram images, videos and text rants against his ex-girlfriend Blac Chyna. Amongst the repeated claims of cheating, drug abuse and general "disrespect" he felt from Chyna, Kardashian also posted an explicit photo of a woman's genital area, which he claimed Chyna sent him shortly before sleeping with another man. The photo has since been removed from Instagram, but it falls under the jurisdiction of California's revenge porn laws, defined as a misdemeanor punishable by up to six months in prison and a $1,000 fine.
Ironically, what's noteworthy about Kardashian's posts—in the context of these laws—is that they are in fact motivated by revenge. As stated in a December 2016 New Yorker profile on Carrie Goldberg, a defense attorney for revenge porn victims, the preferred legal term is "'nonconsensual-porn laws,' because the online harassment does not always involve a spurned ex." More often than not, the crime occurs when explicit photos of celebrities or other well-known individuals are uploaded without their permission online, either for profit or simply for attention. That was the case when, in 2014, nude photos of Jennifer Lawrence, Kate Upton, and several other high-profile female celebrities were infamously leaked to 4chan and later Reddit, via an iCloud hack.
Even so, Kardashian's tactics of exposing Chyna as a vengeful ex are relatively commonplace in certain dark corners of the internet, albeit without the same tantalizing cloud of celebrity-on-celebrity drama and "spilling tea" over it. Despite revenge porn laws being on the books in 38 states and the District of Columbia, those interested in exposing their ex-spouses or significant others through making intimate material public have startlingly accessible means to do so online. Myex.com, available through the so-called "deep web," is specifically dedicated to people posting nude photos of their exes, alongside their full names, home addresses and cruel captions; misogynistic slurs and degrading comments concerning manhood are all over the site. Other, more specialized URLs are for exposing the subjects' sexual history or whether they carry sexually transmitted infections.
As digital harassment evolves with the internet, laws struggle to keep up with newfound ways of sharing these photos through semi-private means. Earlier this year, hundreds of active duty and veteran Marines were discovered to be uploading and sharing nude photos of female service members, without their permission, in a secret Facebook group. Up until then, nonconsensual porn had not been explicitly considered a military crime. The House voted unanimously to make it subject to court martial in May, but the fact that it took this long for the military to crack down on the phenomenon, when the earliest state revenge porn laws have existed since 2004, is troubling in and of itself.
What makes Kardashian's posts especially unusual, however, is the response from the public. The general consensus on Twitter has been to view his "exposing" of Chyna as yet another instance of a Kardashian family member spilling tea or "showing the receipts"—showing proof of someone's wrongdoing by posting shared selfies and iMessage screenshots.
Along this line of thinking, Rob's posts are like his sister Kim's infamous exposing of Taylor Swift—after the pop star alleged that Kim's husband, Kanye West, had written a crude line about Swift without her permission, Kim shared a Snapchat story in which Swift appeared to voice her approval of the lyric. Not everyone viewed Rob's posts as being so satisfying or entertaining.
Chyna herself responded to Rob's Instagram posts on Snapchat, claiming, "Rob u did all this but u beat me up and try act it never happen!!!!! U put hand on me I swear on god!!!! On my kids but I'm supposed to be quiet because you're a Kardashian. The light will come to the light." The Snapchat has since been deleted, but it, too, adds to the complicated nature of how we should view such a celebrity "takedown," especially one that mirrors other, disturbing instances of revenge porn that continue to occur with alarming frequency.