Rob Lawrie, British Ex-Soldier Accused of Attempt to Smuggle Girl From Calais, Spared Jail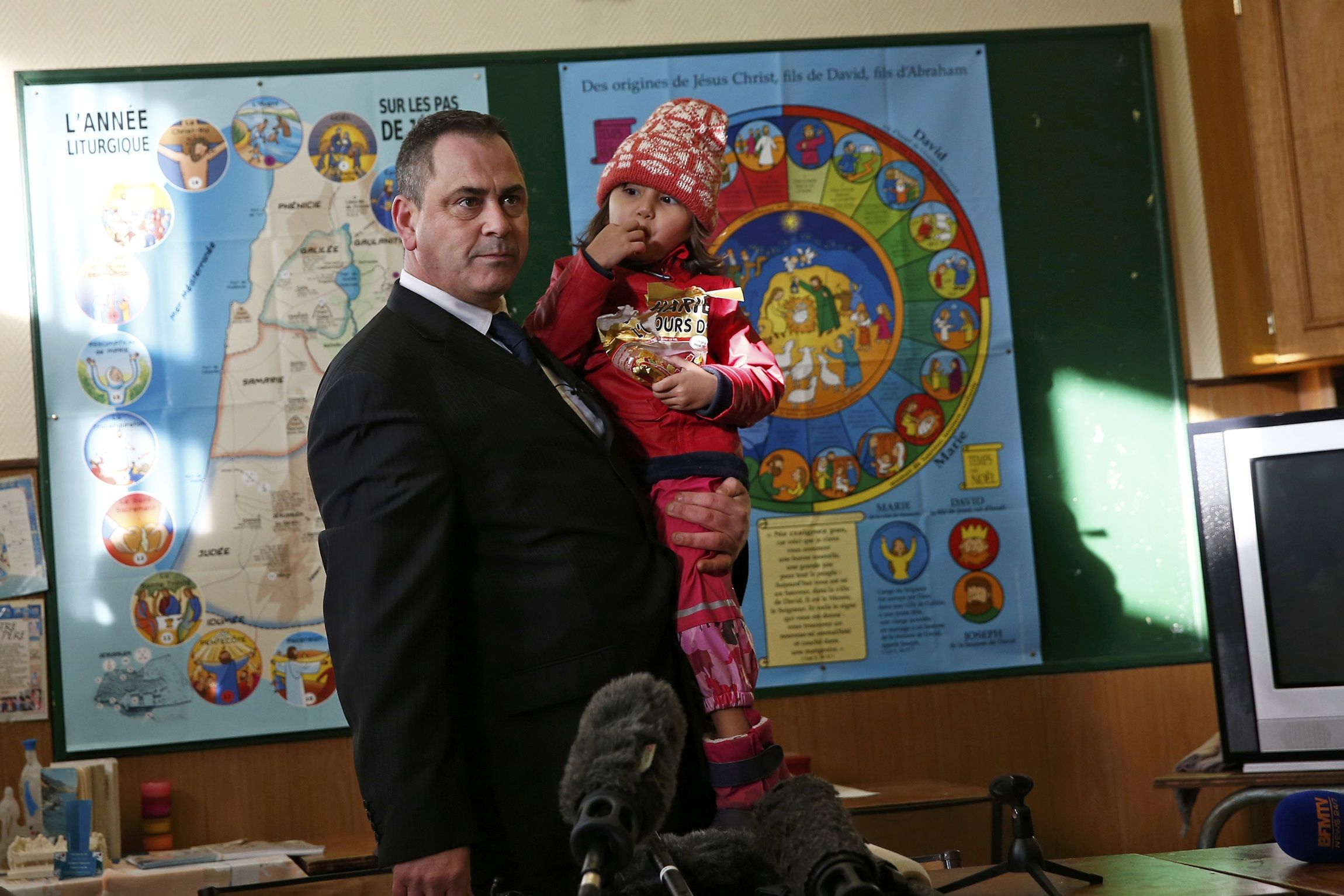 A British ex-soldier who faced prison time for attempting to take an Afghan girl from a migrant camp in Calais to her family in the U.K. has been spared jail time by a French court.
Rob Lawrie, 49, appeared in court in Boulogne-Sur-Mer, northern France, on Tuesday on charges of aiding and abetting illegal immigration. He was given a 1,000 euro ($1,086) suspended fine for endangering a child's life when he transported 4-year-old Afghan refugee Bahar Ahmadi, otherwise known as Bru, in his van.
If found guilty, Lawrie faced a maximum prison sentence of five years and a 30,000 euro ($32,000) fine. Yann Thompson, a French journalist, was in court during the hearing and tweeted that Lawrie was in tears upon hearing the decision.
Lawrie hid Bru in a compartment in his truck on the night of October 24 and drove back to the U.K., where Bru has family, from the squalid refugee camp. Lawrie had the blessing of her father, Reza Ahmadi, to take her from the Calais camp known the Jungle, but he was caught by French border police. Lawrie visited the Jungle, which is home to thousands of refugees and migrants, on a number of humanitarian trips and said he developed a close bond with Bru and her father.
"Compassion in the dock. Compassion won," Lawrie posted on a Facebook page set up to support him ahead of his court appearance. "Around the world, thank you, thank you, thank you."
"You have carried me over this period in my life and I love every one of you," he said. Included in the post is a photo of Lawrie and Bru, who attended the hearing with her father.
"In that moment, all rational thought deserted me," Lawrie told Newsweek by phone in November, shortly after he returned from the U.K. after being arrested in France. "Her father asked me on several occasions to try and get her to [their] family, who happen to live five miles from where I live," in Leeds, northern England.
Lawrie apologized during a press conference before the hearing and said the actions he took were "irrational."
"I'm sorry. I regret it and I wouldn't do it again," he told reporters.