Rob Lowe's 55th Birthday: His 15 Best Movies and TV Shows Ranked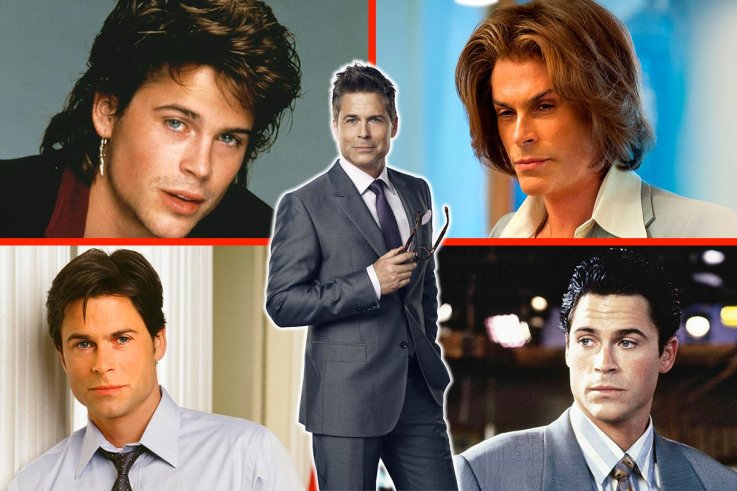 Rob Lowe, who turns 55 today, shot to fame in 1983 as a 19-year-old teen idol in Francis Ford Coppola's The Outsiders. A string of teen movies followed with a core group of actors dubbed the Brat Pack by New York Magazine in 1985. Oxford Blues, St. Elmo's Fire and About Last Night established Lowe and the rest of the Brat Pack as the aspirational youth of the Reagan era.
Lowe was a Hollywood heartthrob. By the time he was nominated for Best Supporting Actor Golden Globe in 1987 for Square Dance, he had proved to be developing real acting chops alongside his party boy lifestyle in L.A.'s glamorous nightclubs.
But his personal life caught up with him in 1988, when his sex tape was leaked. Lowe was filmed having sex with a 16-year-old girl he had just met in an Atlanta club (the age of consent in Georgia was 16 at the time). Lowe ended up paying an undisclosed sum to the girl and her father and was compelled to do 20 hours of community service. "There's no way that you can know how embarrassing it was," he told People magazine in 1990. "No matter what adjective I choose, it would be trivializing it."
Hollywood supported Lowe in that pre-MeToo era, but his career took a knock nonetheless. It wasn't helped by his appearance in the infamous 1989 Oscars ceremony, in which he croaked through a duet with a squeaky-voiced actress dressed as Snow White. Disney sued for the unlicensed character appearance, and The New York Times wrote the show had earned "a permanent place in the annals of Oscar embarrassments."
Lowe's Brat Pack years were over, but he continued to act, appearing in 1992's Wayne's World and the Austin Powers franchise. However, it was his move into TV that really saw him work with strong material again.
He spent seven years playing Sam Seaborn on the political drama series The West Wing, and five years on the Amy Poehler-helmed comedy series Parks and Recreation. His 2013 Liberace TV movie biopic, Behind the Candelabra, hinted at the dark potential of his pretty-boy star persona in the hands of a strong director like Steven Soderbergh.
As Lowe turns 55, Newsweek looks at critical aggregation websites Rotten Tomatoes, Metacritic and IMDb to find the 15 best movies and TV shows of his career so far.