White House Boycott: MSNBC's Nicole Wallace Questions Why Women Don't 'Walk Out' Amid Rob Porter Scandal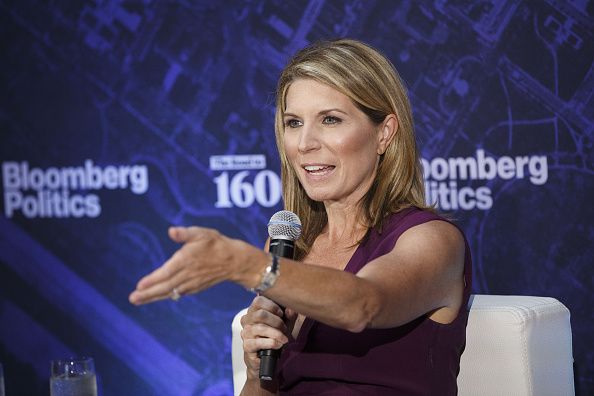 MSNBC host Nicolle Wallace asked why women who are serving in the White House are not resigning amid the Rob Porter scandal and President Donald Trump's response to the domestic abuse allegations.
The former aide to President George W. Bush questioned on Friday why women like communications director Hope Hicks and other women in the White House don't walk out in protest due to Trump's behavior toward women during an MSNBC segment.
"Where are the women?" Wallace asked. "Why don't they walk out en masse?"
Wallace noted that she understood many of the women "felt picked on," but still continued to question why women working in the White House are not leaving.
"But why don't you walk out? Why don't they leave?" she said.
This is not the first time the chief political analyst has spoke out against the Trump administration. Wallace said Trump was running the White House "like a freak show" in January after comments surfaced that he reportedly called Haiti and African nations "shithole countries."
Her comments come after two of Rob Porter's ex-wives came forward and told the Daily Mail that Porter had abused both of them emotionally and physically. Porter denied the allegations when he resigned from his position on Wednesday and said the two women were involved in a "smear campaign" against him.
White House Chief of Staff John Kelly and counsel Don McGrath reportedly knew about the allegations. President Donald Trump commended Porter on his work at the White House, and said his former aide had a "great career ahead of him."
"He did a very good job when he was in the White House and we hope he has a wonderful, hopefully, he has a great career ahead of him," Trump said.
A few days after Porter's resignation, a second White House aide left due to domestic abuse allegations. David Sorensen, a speechwriter, stepped down on Friday after a Washington Post report said he had abused his ex-wife, Jessica Corbett.