Rob Porter's Ex-Wife Jennie Willoughby Says Trump Is Showing the Country Domestic Abuse Is OK
When Jennie Willoughby, former White House staff secretary Rob Porter's second wife, saw her ex-husband's name in a New York Times headline on Monday, she felt a pang of dread. According to the report, which soon scrawled across cable news chyrons, President Donald Trump had maintained close communication with Porter and hoped to see him return to the White House, despite the multiple allegations of domestic abuse that led to his departure last month.
"I'm not surprised," Willoughby told Newsweek on Thursday. "No one can blackmail Rob now, because people know he's abusive. It seems like, from the White House's point of view, maybe he deserves to have a job again if he's not a security threat."
White House press secretary Sarah Huckabee Sanders has denied any plans to bring Porter back, stating that Trump has only spoken with Porter once since he left his post. But Willoughby says that the president and his administration have made their position on domestic abuse clear nonetheless.
"The White House is setting an example for how companies will address domestic abuse, how families will address domestic abuse, how our country and even other countries will address it," Willoughby said Thursday. "It's showing that someone who is known to be abusive will still be revered and valued in his job. We're showing that the United States doesn't address domestic abuse."
Willoughby publicly said she endured physical, verbal and emotional abuse in February, when reporters found a blog post she authored titled "Why I Stayed." The post, which she wrote in April 2017, detailed an abusive relationship with a partner the Daily Mail revealed to be Porter, to whom she was married from 2009 to 2013. "The first time he called me a 'fucking bitch' was on our honeymoon," Willoughby's post began. "(I found out years later he had kicked his first wife on theirs.)"
Willoughby knew it was only a matter of time before the press reached out to Colbie Holderness, the first wife she mentions, whom Willoughby had met just once for lunch the year before, following their respective FBI interviews about Porter's personal history. She was right: Over the coming weeks, a photo of Holderness with a black eye she allegedly received from Porter during their marriage dominated the news cycle.
White House officials struggled to answer questions about how much they knew about Porter's past, and why they'd let him keep his job when allegations from Holderness and Willoughby had been stalling his security clearance. Trump, meanwhile, praised Porter for his service.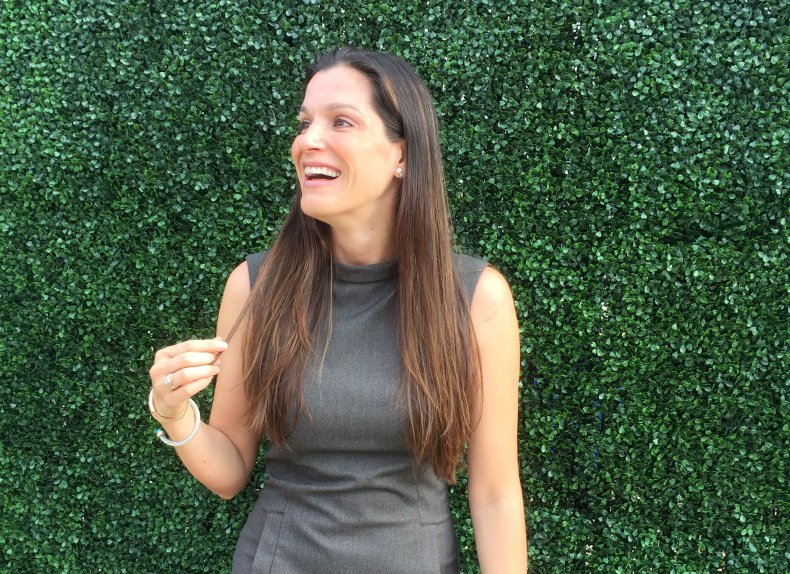 Willoughby said when she was first called on by the media to relay her account and respond to her news of her ex-husband's departure from the West Wing, she felt like a "deer in the headlights." She said she'd only answered the questions that were asked of her with the hope that soon she'd be out of the public eye and would no longer have to see Porter's name everywhere she turned.
When she saw New York Times reporter Maggie Haberman's story on Monday, Willoughby said she reached out to Holderness, and the two of them worried, "What if this is starting all over again?"
But now Willoughby says she feels stronger, and ready to tell her story on her own terms. She spends much of her time answering emails from domestic abuse survivors like herself, and has plans to continue the conversation with domestic abuse survivor advocacy groups and battered women's shelters.
"I'm taking control of the narrative now," Willoughby said. "I have to keep speaking for domestic abuse victims who don't have a voice."