Rob Portman Says GOP Will Block Key Senate Vote During Infrastructure Bill Negotiations
Republicans are expected Wednesday to block a key procedural vote on a bipartisan infrastructure bill as negotiations remain ongoing.
"We're just not ready," Senator Rob Portman told CNBC's Squawk Box just hours ahead of the vote.
"We just want time to get it right," the Ohio Republican said. "It's too important, you know, for us to rush the vote here for an arbitrary deadline. So today, we're not going to be able to support moving forward."
Portman said he hopes Senate Minority Leader Mitch McConnell will put off the vote until Monday, which is when Portman said Republican members will be ready to begin debate on the bill.
Senate Majority Leader Chuck Schumer said Wednesday morning the vote will take place in the afternoon. The New York Democrat defended the decision, stating that negotiators should feel comfortable voting yes today to advance the legislation because they're "close to finalizing their product."
"This vote is not a deadline to have every final detail worked out," Schumer said in remarks from the floor. "It is not an attempt to jam anyone."
But McConnell, the top Republican in the chamber, called the move a "stunt" that's "set to fail."
"The Democratic Leader will be free to change his vote and move to reconsider whenever a bipartisan product actually exists," McConnell said from the Senate floor.
Last month, President Joe Biden and a bipartisan group of senators came to an agreement on a bipartisan infrastructure framework.
According to the White House, the $1.2 trillion plan would devote $579 billion to upgrade roads, bridges, public transit and airports. The other $266 billion would be spent on priorities such as broadband internet, environmental remediation and water infrastructure.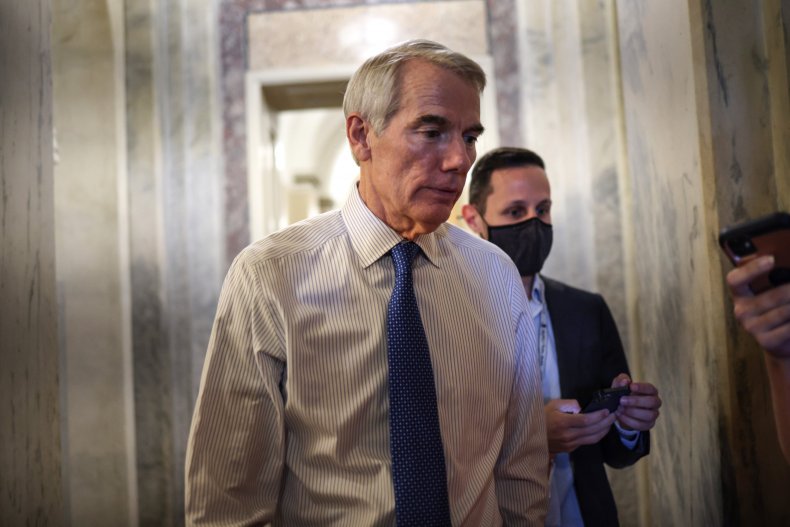 Recent hang-ups during the negotiations have focused on how to pay for the infrastructure upgrades. Lawmakers this week dropped plans to pay for the package in part by boosting tax-collecting enforcement at the Internal Revenue Service.
Not included in the bipartisan infrastructure deal are provisions Democrats have described as "human infrastructure," such as subsidized child care and home caregiving. Such measures could make their way into a separate $3.5 trillion package that Democrats are aiming to pass via reconciliation.
Schumer urged Democrats to reach an agreement on Wednesday on the details of the reconciliation bill.
"The time has come to make progress. And we will. We must," Schumer said.
Newsweek reached out to Schumer's office for comment on Republicans planning to block the infrastructure vote, but didn't receive a response before publication.