Rob Schneider Defends Louis C.K, Kevin Hart and Slams Political Correctness: 'Jokes Are Words You F***ing Moron C***s'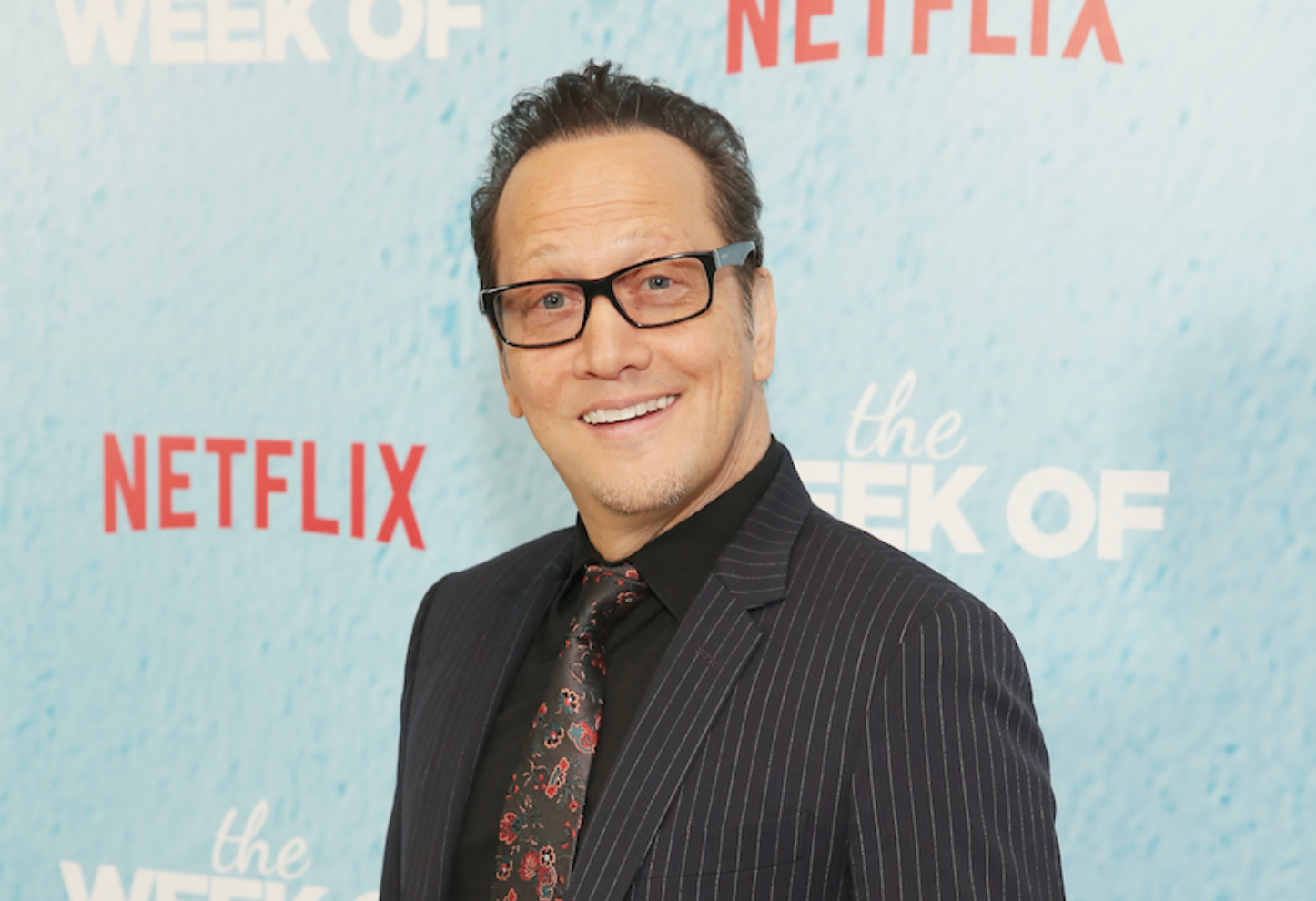 Rob Schneider isn't shying away from letting the world know his thoughts on political correctness. He took a stand when backing fellow comedians Louis C.K. and Kevin Hart through Twitter on Friday amid their respective controversies.
Schneider, 55, had a lot to say about political correctness. He took to Twitter following Hart's Thursday appearance on The Ellen DeGeneres Show. At the time, host Ellen DeGeneres said she reached out to The Academy to see whether they were interested in having Hart return despite the recent controversy over his former homophobic tweets resurfacing. As well as claiming that The Academy wanted him to resume hosting duties, DeGeneres said she personally wanted Hart back.
"You have grown, you have apologized, you are apologizing again right now. You've done it," she said. "Don't let those people win—host the Oscars."
Schneider agreed with DeGeneres's sentiment. Before calling for people to boycott the Oscars if The Upside actor isn't rehired by The Academy, The Saturday Night Live alum tweeted his support for Hart. "I support @TheEllenShow supporting @KevinHart4real," Schneider began, "Comics are the ones who are supposed to say the horrible things we all think but don't."
Schneider then bluntly tweeted about C.K. The actor lost multiple deals—including his FX show Louie and the unreleased film I Love You, Daddy—after sexual misconduct allegations against him surfaced in November 2017. He also recently came under fire for controversial jokes he made about the survivors of a mass shooting at a high school in Parkland, Florida. With this in mind, Schneider suggested the 51-year-old's jokes were harmless.
"FREE LOUIE CK!! JOKES ARE WORDS YOU F#CKING MORON C#NTS," he tweeted. Schneider's thoughts on C.K. come after Jim Carrey tweeted a painting on Thursday that pictured the Parks and Recreation alum as a tiny man standing beside a giant version of Parkland shooting survivor Emma Gonzalez.
Before Schneider concluded his Twitter rant, he shared a quote he cited being previously uttered by comedian George Carlin. "Political correctness is just fascism disguised as manners," he tweeted.
Schneider is no stranger to making jokes that would be considered less than politically correct. The Hot Chick star, who switched his political affiliation from the Democrats to the Republican Party in 2013, has often played stereotyped characters on the big screen. He's worn brownface as a Palestinian man in Don't Mess With the Zohan, yellow face as an Asian man in I Now Pronounce You Chuck and Larry, and posed as a Mexican man in The Ridiculous 6.
The Daily Beast also criticized Schneider in 2012 for his axed CBS sitcom, Rob, due to its portrayal of a Mexican-American family. The publication suggested, "there's something backward about seeing the inversion of stereotypes as something progressive or subversive."