Robb Armstrong kept a secret for 13 years.
The cartoonist behind JumpStart received a phone call one day in 1994 from his friend, Peanuts creator Charles Schulz. He was working on a new special, You're in the Super Bowl, Charlie Brown, and realized he was in a pickle.
"'There's a portion of the footage where Charlie Brown and all his friends are being announced over a PA system. And the announcer says, 'And now coming to the field ... Charlie Brown, Linus Van Pelt,' and then it comes to this point when Franklin's gotta run out,'" Armstrong remembers Schulz saying. "'And that's when I realized that the character had been done a great disservice,'" Armstrong recalls Schulz adding.
Armstrong didn't quite get where Schulz was going with his phone call and asked what he meant. It turned out that since Franklin's debut in 1968, Schulz had never given him a last name. And he was calling to ask Armstrong a favor: Would he allow Schulz to give Franklin his last name?
"This was 1994. He's asking my permission to sign my name to an iconic character who existed before I was born. And I said, 'Sparky, that would be a tremendous honor. I mean, yes. Yes.' He says, 'OK, thank you and hangs up,'" Armstrong remembers.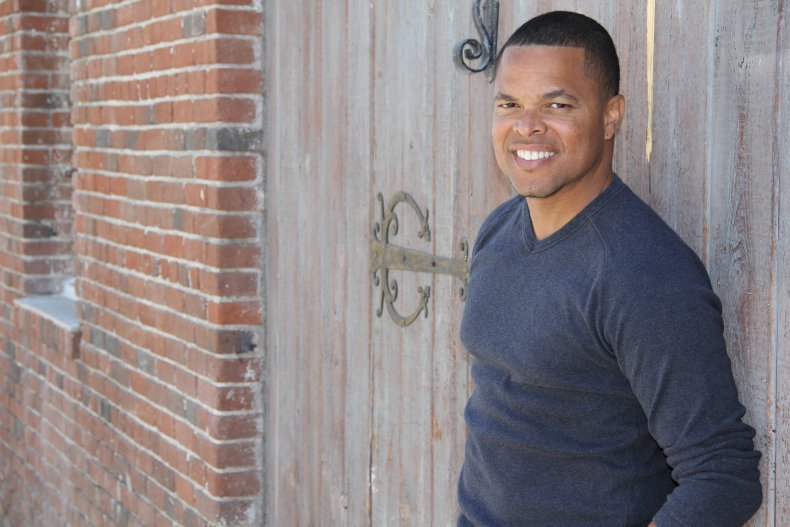 But as Schulz was always humble about his accomplishments, Armstrong felt that he shouldn't make a big deal about it. He didn't tell his syndicate, United Features, which also syndicated Peanuts. He didn't even tell his wife, Crystal. The first time he mentioned how Franklin got his last name was at a speech at the Schulz Museum in 2007.
Afterward, Jeannie Schulz, Charles' widow, came up to him, shocked, and asked why he never told Jeannie.
"I still don't know why I never told her, or anybody else!" he laughed. "Honestly, I just was flattered ... and I wanted to be modest like him. So I said, 'Oh, don't you think it would have been a little unseemly if I was running around, tapping people on the shoulder to tell them that.
"She says, 'What are you talking about? No! This is enormous news!' ... and she embraced the story," he told Newsweek. Armstrong credits Jeannie with spreading the story.
It's an amazing story about the shared bond between two cartoonists—and the connection between the two Armstrongs is getting even stronger. The Armstrong Project, named for both Robb and Franklin, has set up $100,000 endowments at two historically Black colleges and universities (HBCUs), Howard and Hampton universities.
As of 2019, while 14 percent of the U.S. population is Black, less than 4 percent of animators are Black, according to a Zippia study on the demographics of the animation industry. The Armstrong Project hopes to increase those numbers, amplifying new voices.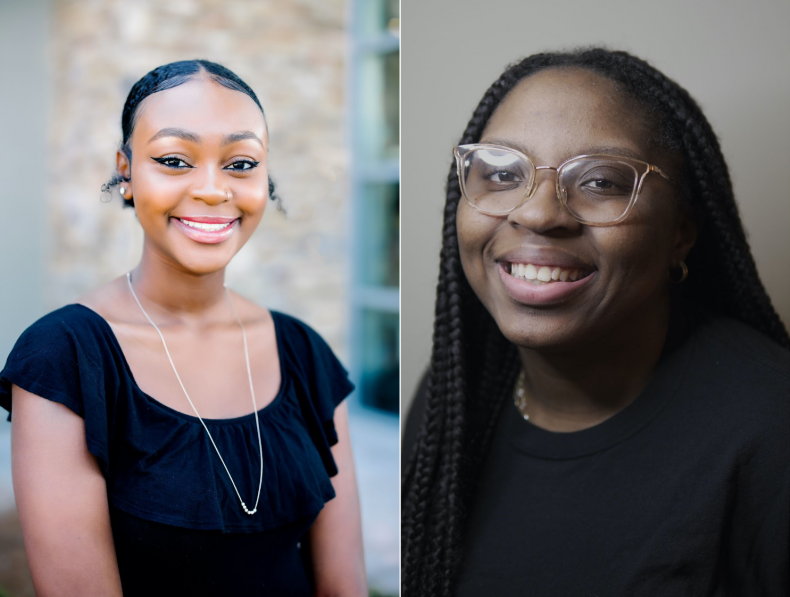 The first two recipients of the endowments are Howard sophomore Hailey Cartwright and Hampton senior Promise Robinson. Cartwright is an aspiring animator, while Robinson is a screenwriter and director. Though Armstrong's been in touch with the two winners, they're going to meet in person for the first time at this year's San Diego Comic-Con.
"The great thing about what we're doing is we're just at the beginning of something. Even though I've been doing this for a long time, I feel like I'm at the very beginning of something very exciting for young artists, writers and creators," Armstrong said.
The journey has just begun. Armstrong would love to see the project expand.
"I would love it if the Armstrong Project exceeds the mission in front of us right now. I would love for it to impact on very young kids. I would love for it, frankly, to live beyond its original purpose and just be something that children of all races can benefit from," he said.
But of course, as Armstrong said, "kids of all races are going to benefit from it the way it is." While the Armstrong Project is set up to specifically help those in the Black community right now, the people it helps will go on to impact others around the world.
"I've done more than 300 in-person appearances. I've discovered that my outreach does extend beyond Black readers. It's incredible how far-reaching a comic strip can be, and it's only going to get more so," he said. "All these things are going to really inspire kids—and adults!—and inspire people. Everything we do will inspire people, which is my goal and my honor."

The character of Franklin in Peanuts is a great example of how inspiration—even a character in a comic strip—can change the world. Franklin was introduced on July 31, 1968, but the idea didn't come from Schulz alone.
A teacher from Los Angeles, Harriet Glickman, wrote to the cartoonist shortly after the assassination of Dr. Martin Luther King Jr., suggesting he add a Black character. Though it took some convincing as Schulz feared it would be patronizing, he relented and Franklin appeared nearly three months after Glickman's first letter.
"It's such a presumption that goes beyond belief actually, just to think that, 'If you add a Black character, you could change the racist world.' It's outrageous, right? But Harriet Glickman was not being presumptuous. Harriet Glickman was being smart. And she was being persistent. And she was being principled. And it worked, because Charles Schulz is also a principled human being. So it worked," Armstrong said.
"When I met Harriet, I was like, 'Oh, my goodness, it's so great to meet you! I thought you were a Black woman!' She just burst out laughing. But she reminded me of my mom—just really doggedly determined to change the world and make things better. And Schulz did it, and Franklin has proven her to be right, because he's about to make things a whole lot better for a couple of Black students at HBCUs, and then further on? Who knows," he added. "Pebble in the pond."
Armstrong will be appearing at the Peanuts pop-up exhibition in San Diego's Gaslamp District at 200 J. Street, Suite 105—close to the San Diego Comic-Con. He's scheduled to appear on Thursday, July 21, at 7:30 p.m. for "An Evening with Robb Armstrong" and the following night, July 22, at 7:30 p.m. for "Talking Iconic Black Comic Characters." In addition, Armstrong Project endowment recipients Cartwright and Robinson will also appear with Peanuts Worldwide at Comic-Con.