Thieves who broke into Vancouver's Fine Art Bartending School made off with a laptop and iPad, plus something they probably didn't expect: 22 liquor bottles filled with colored water.
The bottles—made to approximate Jack Daniels, scotch and other spirits—are used for training purposes at the school, which opened on West Pender Street in 2008.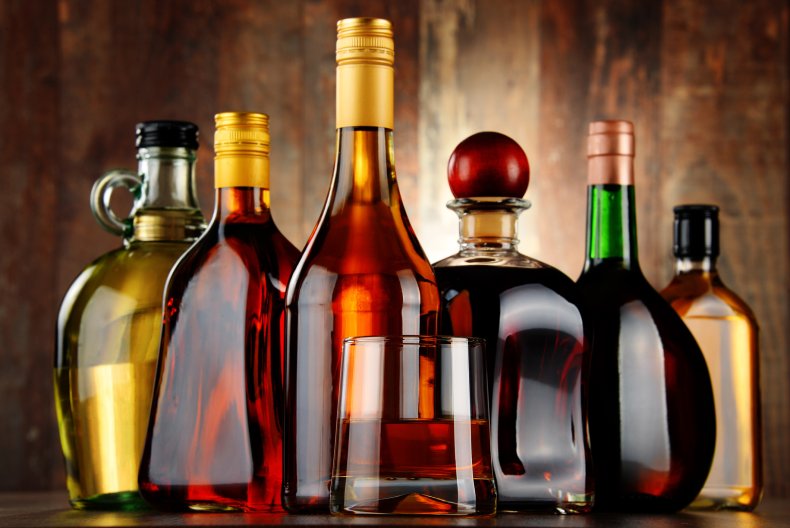 "By the end of the class, the students know how to make 100 different cocktails," owner-manager Chris Stoner told Newsweek. "Rather than pour 100 drinks down the drain, we use the colored water."
The burglars must have been in a hurry, or else they probably would have noticed the big "No alcohol on premises" sign on the front window. "One can only imagine their surprise when they tried mixing up a cocktail," Stoner told The Daily Hive.
An instructor arriving on the morning of June 12 found a lock clipped and windows smashed. "He was a bit in shock," says Stoner. "I was on a day trip out of town and had to turn around. But there's no time to sulk. You just have to fix it and get ready for class."
He describes the Vancouver Police Department as "not terribly helpful" in investigating the break-in or recovering the lost computer equipment. "It took three days for them to call me back and another day for an officer to show up," he said. "And he was like, 'Oh yeah, I read about you in the paper.'"
Stoner turned on the tracker on the iPad, which indicated the device was in a building across the street from the school.
Robberies haven't been a major issue in the West End, though Stoner says he's seen an uptick in graffiti and other nuisance crimes. "We already replaced the plexiglass window right away. Now just have to replace what was stolen and work on some strategies to prevent further crime."
It turns out the thieves also made off with the school's lock box. But it didn't have any money in it—only completed class surveys from recent graduates. "When they finally get it open, they'll just find out how much our students love us," Stoner said.
Meanwhile, in Massachusetts, another dim criminal was arrested this month after driving the Ford Taurus he stole to a fast-food joint in walking distance of the owner's home.
Rosemary Hughes told WSOC-TV that two days after the Taurus was stolen, she was driving to work and saw it pulling into the restaurant. She called police and the thief was charged with receiving stolen property, destruction of property and driving without a license.
"He should probably give up his career as a car thief," Hughes said. "[To] be right down the street, walking distance from where I live, and bring the car there two days later to go get a hamburger? It's weird."
When the Taurus was recovered, she added, there was a big pile of laundry in the back seat and the entire car "smelled strongly of marijuana."