Robbie Williams's Management Placing Tour Tickets on Resale Websites for Higher Prices: Report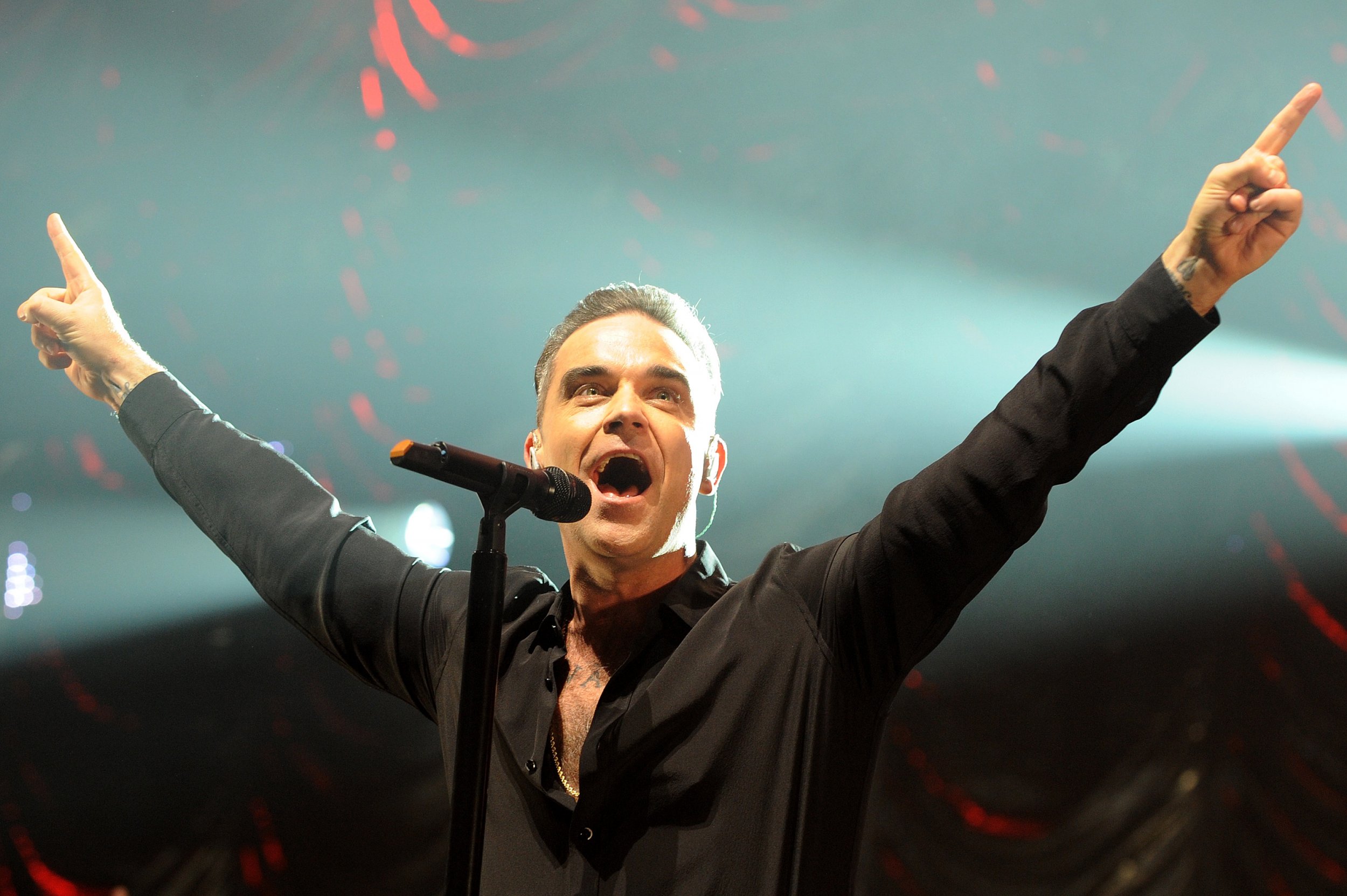 British singer Robbie Williams's management has been accused of distributing tickets directly onto secondary ticket websites at a 40 percent increase on their value.
"Platinum" tier tickets for the star's Manchester stadium show on June 2 are being sold for £160 before fees on sites such as Get Me In and Seatwave, according to an investigation conducted by BBC's Victoria Derbyshire program. Tickets of a similar value are being sold for £65 less—£95 before fees—on Ticketmaster.
Get Me In, which is owned by Ticketmaster, lists the platinum as being provided "direct from the event organiser, dynamically priced according to demand."
Ticketmaster's website describes platinum tickets as being "some of the best available tickets to concerts and other events made available by artists and event organisers" and that they "give fans fair and safe access to some of the best seats in the house at market driven prices."
The profits from these tickets go back to the rights holders, Ticketmaster told the BBC.
However, questions have been raised as to why the tickets are being sold directly on secondary ticket sites, a market that has come under some scrutiny for allowing touts to resell concert tickets at rates that far exceed the face value of the seats.
Newsweek approached representatives for Williams, his management company ie:music and the Manchester show promoter, SJM Concerts, for comment, but none of them could be reached by the time of publication.
Related: Secondary ticketing sites 'try to collude with artists,' says Arctic Monkeys manager
"The revelations in the Victoria Derbyshire exclusive investigation into tickets for Robbie Williams's upcoming tour going straight up on the secondary market is damning proof that fans are continuing to be ripped off in this broken market and action must be taken to end this," MP Sharon Hodgson, Labour co-chair of the all-party parliamentary group (APPG) on ticket abuse, tells Newsweek in a statement.
"For a number of years now, the APPG on Ticket Abuse has called for promoters and managers to be more transparent around their involvement with secondary ticketing platforms and the need for the circumventing of the primary market and inflating ticket prices before they can even be sold directly to genuine fans to be addressed.
"Transparency is key to allowing fans to be put first in this broken market. This is not only the job of both promoters and managers, but also the government who need to be doing more to facilitate further transparency that puts fans at the centre of this market."
In December, government body the Competition and Markets Authority (CMA), announced it would begin an investigation into online secondary ticketing to ensure that it complies with consumer law.
"A night out at a concert or a trip to a big match is something that millions of people look forward to. So it's important they know who they are buying from and whether there are any restrictions that could stop them using the ticket," Andrea Coscelli, CMA's acting chief executive, said at the time. "We have heard concerns about a lack of transparency over who is buying up tickets from the primary market."
The secondary ticketing market is estimated to be worth £1 billion, but it isn't just enterprising touts bulk-buying tickets to resell at marked-up prices.
The Arctic Monkeys' manager Ian McAndrew of Wildlife Entertainment told a parliamentary select committee in November he has "often been approached by one of the big four resale sites asking to enter into an arrangement where I give them inventory in return for participation and resale profits."
Annabella Coldrick, chief executive of the Music Managers Forum (MMF), told the committee: "I think there has been amongst a small section of players in the industry an 'if you can't beat them, join them' attitude."
In November 2015, Williams's management company ie:music, who also look after Lily Allen and Will Young, were among the music industry organizations to sign a petition to end the "industrial scale" resale of tickets for music, arts and sports events.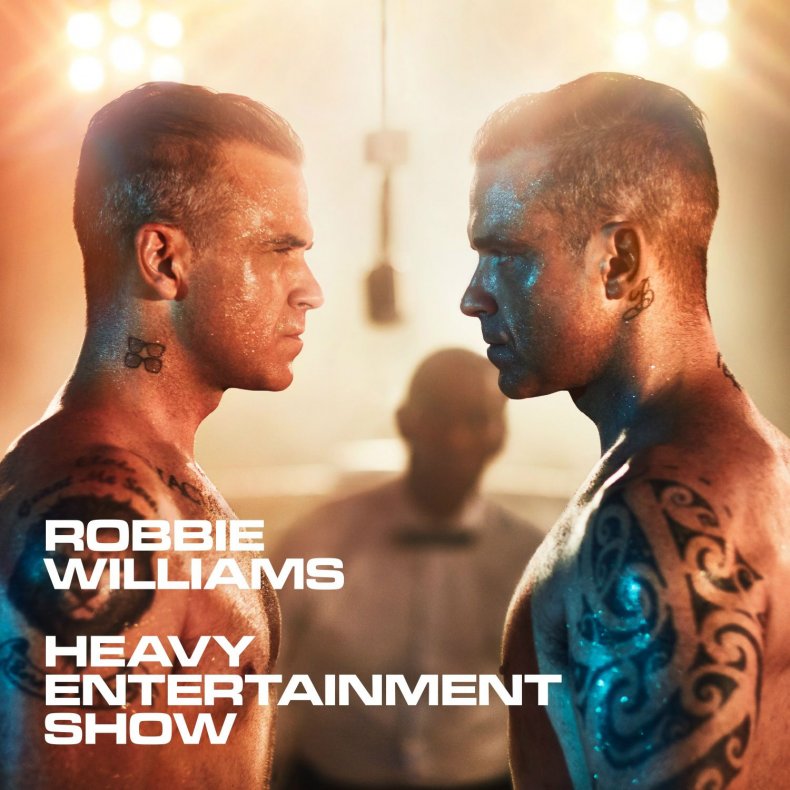 The FanFair Alliance, a group created by music managers including McAndrew and Mumford & Sons' manager Adam Tudhope to combat ticket touts, called for government intervention to protect genuine fans from touts.
"The utter lack of transparency in the so-called secondary ticketing market is hugely confusing for fans. This was a key issue raised by the Culture Media & Sport select committee last year, as were concerns about a primary ticketing company running a parallel for-profit resale business," a spokesperson for the FanFair Alliance tells Newsweek.
Related: Mumford & Sons' Ben Lovett says ticket touts create more pressure for amazing gigs
"We urgently need government intervention to ensure existing laws are enforced, that this broken market is fixed and audiences are protected.
"The music business also has a responsibility here, and an increasing majority of managers and artists are taking active steps to mitigate ticket touting and prevent fans being ripped off. In September last year, FanFair published a guide offering tips and advice to ensure tickets are sold at face value, and support for our campaign is fast gaining momentum."
At present, secondary resale of music live event tickets is not prohibited by law. It is illegal to resell tickets for football matches, however.
Mumford & Sons' Ben Lovett told Newsweek last year that the law needs to change to encompass gigs as well.
"It's strange that it needs to have such different rules when it's very similar—the football pitch is the stage, the football players are the performers, and the audience is the supporters. You can apply the same rules to it," he said. "People are buying up these tickets with the intention of selling them for higher prices and that needs to stop."
Robbie Williams's Management Placing Tour Tickets on Resale Websites for Higher Prices: Report | Culture