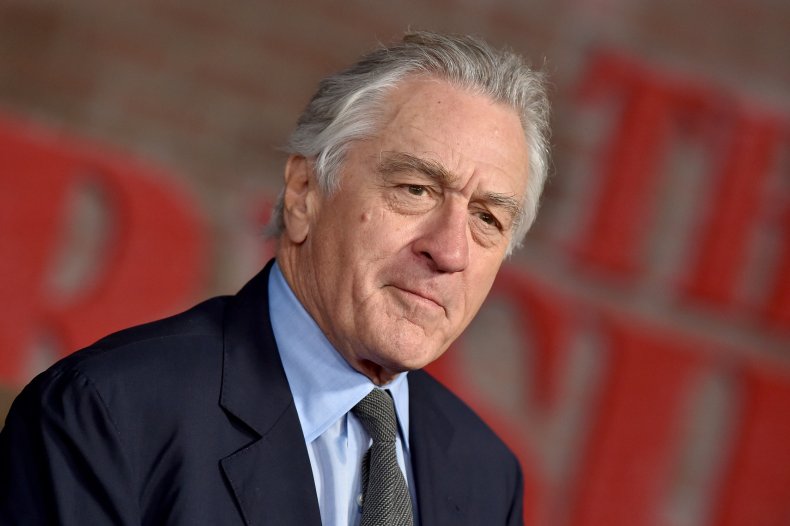 Famed actor Robert De Niro took aim at President Trump during a Saturday morning appearance on the MSNBC program AM Joy.
During the interview, host Joy Reid asked the two-time Academy Award winner what his thoughts were pertaining to the ongoing impeachment inquiry into the president. De Niro responded: "If we don't go through [with] this impeachment inquiry, we're letting him get away with something...we just gotta move forward and take our chances."
The actor added, "He [Trump] has done something wrong. He has to pay for that."
The question came ahead of discussion about De Niro's latest foray onto the silverscreen, The Irishman. The Martin Scorsese-directed film centers around a fictionalized account of the life of Frank Sheeran, a man known for his ties to one of Pennsylvania's most notorious crime families. Mention of the movie prompted Reid to compare Trump to a "gangster," a sentiment to which De Niro appeared to have disagreed.
"I have no idea why they follow him 'cause he's not even a good gangster. He can't even keep his word about anything. I think in the real gangster world, he wouldn't last long," the actor fired off. "He lasts long in his own little real estate world, where he's the boss because he's the boss and he inherited all that money and he's a fool. In the real world, he wouldn't last long. That's my feeling."
This isn't the first time De Niro used the word "gangster" in reference to President Trump. In an interview with The Guardian last month, the 76-year-old film star said he couldn't "wait to see him [Trump] in jail."
"We have a gangster president who thinks he can do anything he wants," he told the outlet. "The problem is, if he actually gets away with it, then we all have a problem. The gall of the people around him who actually defend him, these Republicans, is appalling, and we must do something about it."
Last year, De Niro shocked everyone at the 2018 Tony Awards ceremony held at New York's Radio City Music Hall when he aimed an expletive at the president while on stage.
"I'm gonna say one thing: f--k Trump." After nearly 30 seconds of raucous applause, he continued: "It's no longer 'down with Trump.' It's f--k Trump."
Trump fired back at the actor via Twitter. "Robert De Niro, a very Low IQ individual, has received too many shots to the head by real boxers in movies," Trump at the time wrote. "I watched him last night and truly believe he may be 'punch-drunk.' I guess he doesn't..."