Robert De Niro on His Father's Art Studio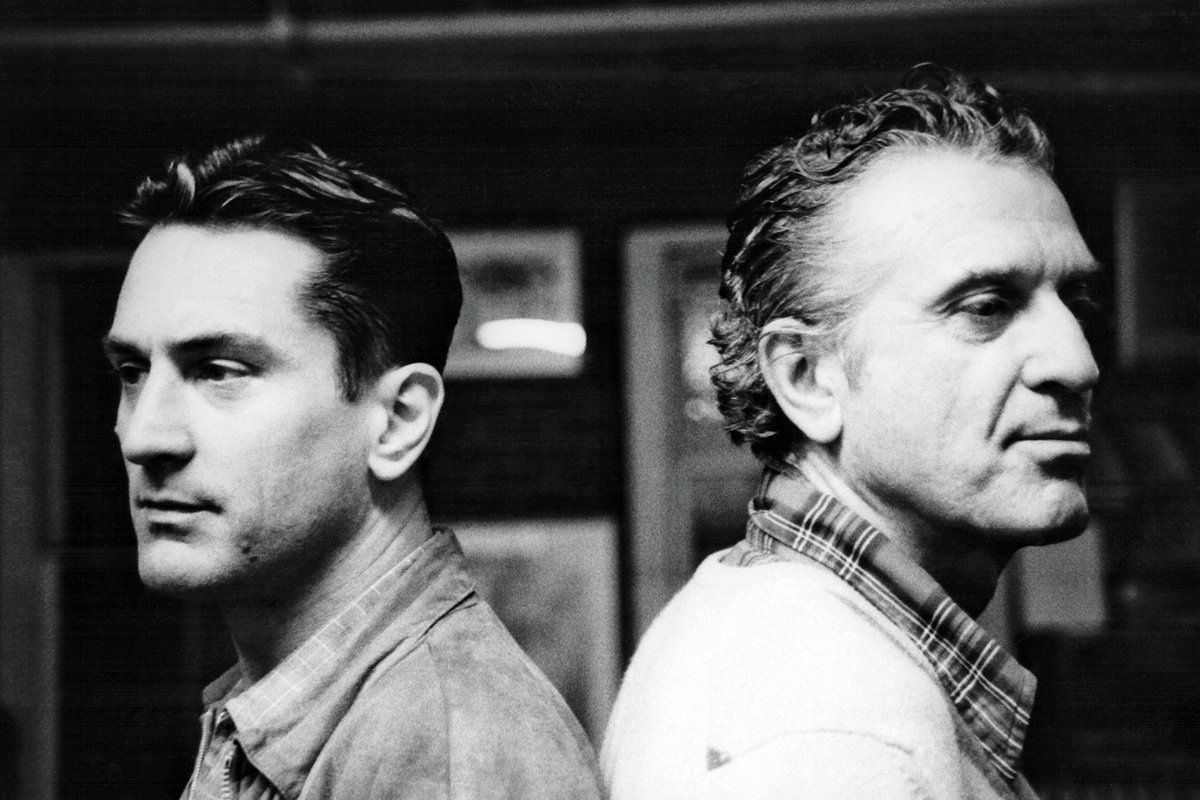 When my father passed away I kept his studio as is. I even have his dry cleaning hanging in the closet in bags. My mother had given him the studio—originally two apartments—and I wanted to keep it in the family. When my three sons, now teenagers, were born, I'd take them there every few years to see what their grandfather did so they'd get a real impression of what he accomplished and how he lived. You can take photos and document it, but it's not the same as keeping his workplace intact.
I put some of his work in my restaurants, including Locanda Verde, Tribeca Grill, and five or six pieces in Nobu on Hudson Street. My father wasn't ever trustful of dealers, except for this one guy, Larry Salander, and the irony is that he's now away in prison for taking advantage of my father. But my father agreed to display his work in the restaurants, and then I asked him to design the menu at Tribeca Grill and some of the coasters at Nobu, and he did that and I was surprised. People told me he used to go sit in a booth with friends at Tribeca Grill and was proud of his work that hung there. The pieces are impressive, and he worked very hard on them.
When I was about 5, I went to visit Macy's to see Santa Claus and when I came home there was a huge fire in my mother's apartment, so some artwork was lost. I wasn't living with my father then. I was living with my mother and I would see him every few weeks, or sometimes I'd run into him in the street and we'd talk. We had a connection, but it was not one of going out and playing baseball together. He was an artist and lived on his own. He did take me to the movies, like King Kong and other black-and-white films at the arthouses on 42nd Street. He even tried to paint me many times when I was younger, but I wouldn't sit still. Although I was very proud of what my father was doing, I just wasn't interested at the time. I was busy being a kid, just living my life and not thinking about family stuff. Especially having children and grandchildren now, I always try to tell the kids how important it is to take advantage of moments that I wish I'd taken advantage of with my father. He always wanted to take me to the opening of a show, but when I was young, it wasn't something I wanted to do. As time goes on, I realize that I should have said yes.
When I was 17, my father was doing very well and wanted to go to France. His going-away party was held on the Queen Mary. I loved traveling and wanted to go to Europe, so about a year later, I tried to get a job in the Merchant Marine but I had no clout, so I was fourth class. I couldn't move up the ladder, so I just wound up taking Icelandic Airlines to Europe, and then I hitchhiked to where he was living in central France in the Loire Valley, and I stayed with him for a week.
I went back about two years later, and was trying to convince him to come back to New York because I felt that he had lost some of his career momentum. At one point, I was on the Left Bank and took his paintings with me to show to gallery owners to push for him and try to get his work seen. But nothing came of it. Also, he didn't have a breakdown, but something happened to him there in France. It was another reason to get him back, and I eventually convinced him to get on a plane and return home.
Even though he was into his own world, I didn't know much about his social life other than what my mother would say. But I'm doing a documentary on him now and speaking with many of his contemporaries to get a better idea of who he was. I was never exposed to his sexuality, but my mother told me about it later. That was part of his "thing" and he kept it very quiet. Whatever his relationships were with other people, I know some things but I wasn't that inquisitive and would never ask him about it, obviously. But somewhere in the back of my mind I had a sense. I don't know if he was bisexual or gay, but I think part of him was also—not entirely asexual, but I'm not sure.
I look just like my father. When I was doing Once Upon a Time in America, I got the still photographer to take a picture of my father and me facing each other. With the name, as I got more aware of the similarity, I tried to stress that he was a Sr. and I was a Jr., and a lot of people still thought his work was mine. I think he was part proud of my success and a little envious in some ways, and I was feeling a little guilty for him, but not enough to not know how wonderful his stuff is. Even though I'm partial to it as his son, I know it's wonderful and it's great work.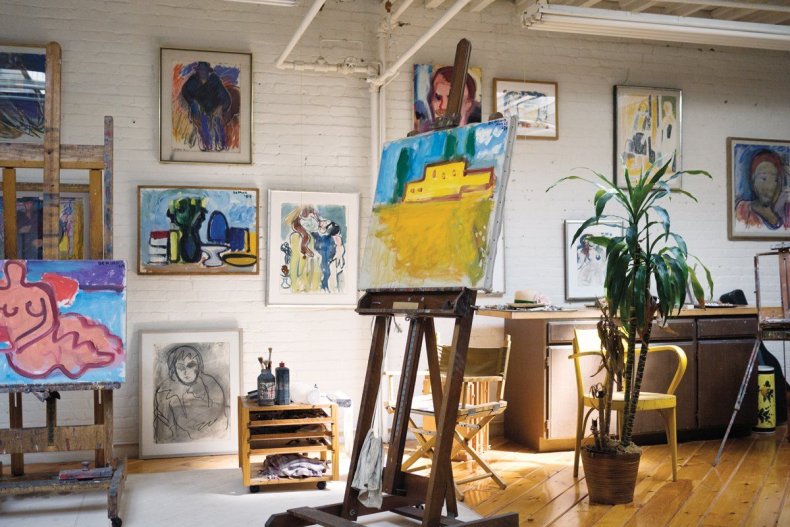 There are certain behavioral things I have that are similar to his. He had a certain reserve about him. He had a temper, but he was witty and caustic. Very sarcastic about certain things, especially other artists who he didn't respect. He also used to make fun of people who would put on false airs and speak with an affected accent, like "Jenny from Brooklyn" he'd call "Jean-y from Brooklyn."
But there was a certain wall between me and him that I wish had been broken. He was self-centered and concerned about what he wanted to do, but I think when you're an artist you have to have that selfishness to be alone and create great things to your satisfaction. He died of prostate cancer when he was 71—on his birthday, over at my mother's. He passed away while I was editing A Bronx Tale. And it was just after we finished making Raging Bull that he was diagnosed. My father knew that he was a good artist, but part of him felt unrecognized. Some art gets appreciated more at different times in history, which could happen to this. I don't know. I just know that I have to preserve it the best I can and my kids have to help preserve it the best they can for future generations.
As told to Marlow Stern.
Robert De Niro, Sr.'s work is on view at the DC Moore Gallery in New York City.