Robert De Niro, Leonardo DiCaprio Back Hillary Clinton at Hollywood Film Awards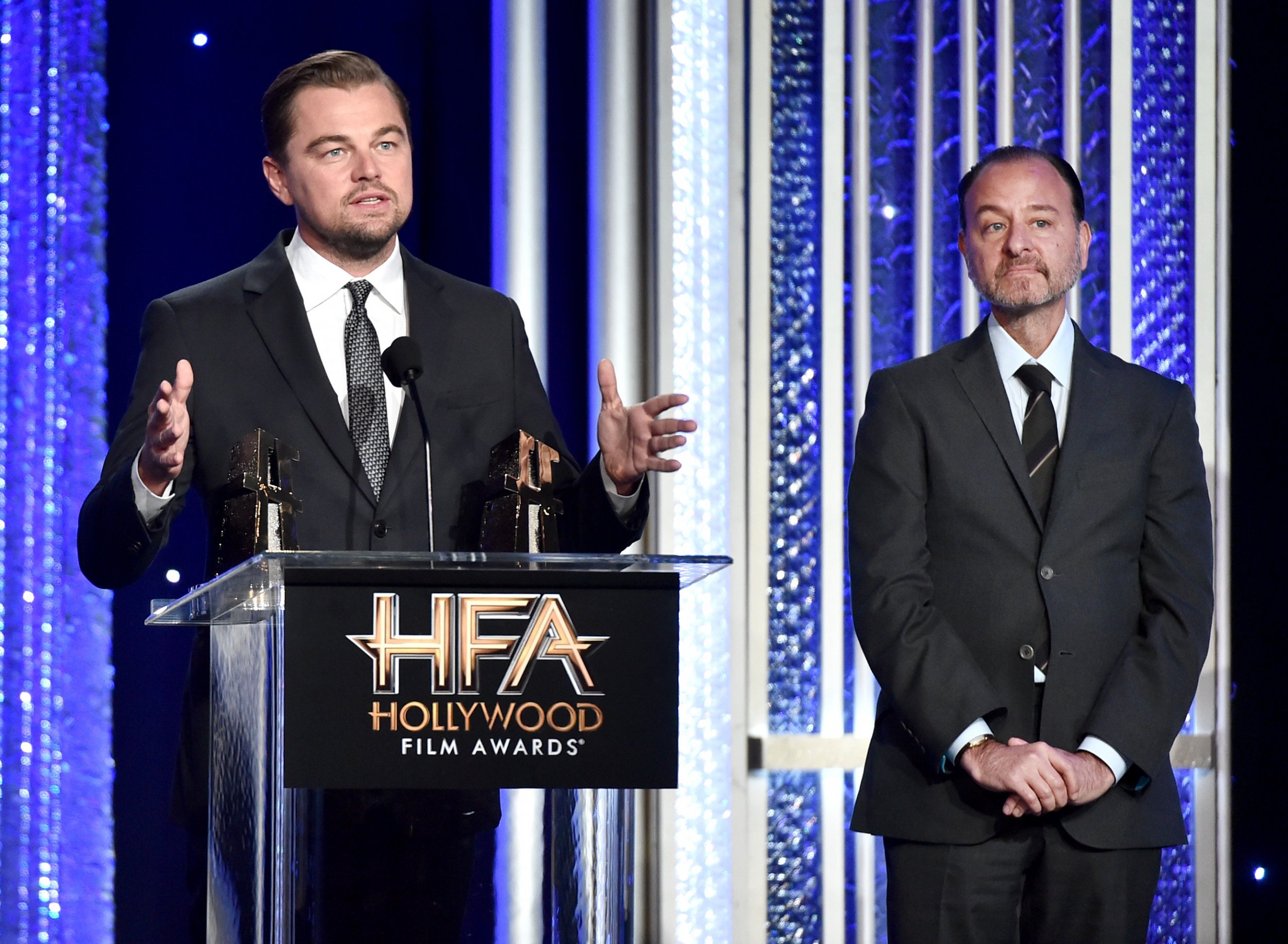 Just two days before the most closely-fought U.S. presidential election in history, some of Hollywood's biggest stars made a last ditch effort to encourage voters to back Hillary Clinton at the Hollywood Film Awards on Sunday night—and roasted Donald Trump in the process.
Talk show host James Corden set the tone for the evening during his opening monologue, telling guests including Leonardo DiCaprio, Nicole Kidman and Kate Hudson: "This could be the last awards ceremony before the apocalypse. Come Wednesday morning, we could all be watching a real life version of The Purge."
Watch:
Corden also called for a "reboot [of] the Clinton presidency with a female lead," following the recent Hollywood reprisals of Ghostbusters and Star Wars with female characters.
Many of the night's big winners used their acceptance speeches to rally support for Clinton and blast Trump for his polarizing views.
Legendary actor Robert De Niro, who said he wanted to punch Trump in the face in a campaign video released in October, told the crowd: "I know we're here to celebrate movies in Hollywood but it's two days before a frightening election and the shadow of politics is hanging over us whether we like it or not and it's hard for me to think about anything else."
"So let me just lay it out right here: we have the opportunity to prevent a comedy from turning into a tragedy. Vote for Hillary Tuesday," De Niro said while accepting the comedy award for his role in The Comedian.
Oscar-winning star Leonardo DiCaprio—who won the documentary prize for climate change film Before the Flood with director Fisher Stevens—also backed Clinton, albeit without outright naming her, by telling people to "vote for people who believe in the science of climate change," which is an apparent reference to Trump once tweeting that global warming was a hoax created by the Chinese.