Robert De Niro Writes Open Letter to Robert Mueller, Urges Special Prosecutor to Testify: 'With All Due Respect... You're No Stephen King'
The actor Robert De Niro, an outspoken critic of President Donald Trump, has called on special counsel Robert Mueller to testify publicly about his report.
De Niro, who plays Mueller in Saturday Night Live sketches, wrote an open letter to Mueller published by The New York Times following the special prosecutor's first public statement since the end of the Russia investigation.
On Wednesday, Mueller reiterated what was contained within his 448-page final report, putting particular emphasis on the fact it did not exonerate Trump of obstruction crimes.
"There has been discussion about an appearance before Congress. Any testimony from this office would not go beyond our report," Mueller said in his statement, which sought to clarify his hotly debated document amid multiple interpretations of its conclusions.
Newsweek subscription offers >
"It contains our findings and analysis and the reasons for the decisions we made. We chose those words carefully and the work speaks for itself. And the report is my testimony. I would not provide information beyond that which is already public in any appearance before Congress."
He also made clear, as does the report, that "if we had had confidence that the president clearly did not commit a crime, we would have said so."
Mueller again pointed to Justice Department guidance that it is unconstitutional to indict a sitting president.
But he also said the guidance states that "the Constitution requires a process other than the criminal justice system to formally accuse a sitting president of wrongdoing," widely taken as a hint that Congress should begin impeachment proceedings.
Newsweek subscription offers >
De Niro's open letter praised Mueller's integrity, public service and handling of the Russia investigation under intense public pressure and attacks on his credibility by the president. However, he also said Mueller is wrong not to testify in front of Congress.
"In your news conference, you said that your investigation's work 'speaks for itself.' It doesn't," wrote De Niro, star of movies The Godfather: Part II and Taxi Driver.
"It may speak for itself to lawyers and lawmakers who have the patience and obligation to read through the more than 400 pages of carefully chosen words and nuanced conclusions (with all due respect, as good a read as it is, you're no Stephen King).
"You've characterized the report as your testimony, but you wouldn't accept that reason from anyone your office interviewed. Additional information and illumination emerge from responses to questions."
The actor told Mueller that America "needs to hear your voice. Your actual voice...We've learned our lesson about what can happen to the perception of your work when interpreted in rabid tweets by the president, dissected by pundits all over the map, trumpeted in bizarre terms by the president's absurd personal lawyer and distorted by the attorney general...You are the voice of the Mueller report. Let the country hear that voice."
Mueller is also under pressure from Democrats to testify to Congress about his report. After it was published by the Justice Department, House Speaker Nancy Pelosi and Senate Minority Leader Chuck Schumer issued a joint statement calling for Mueller's testimony and accusing Attorney General William Barr of misleading both Congress and the public about the report.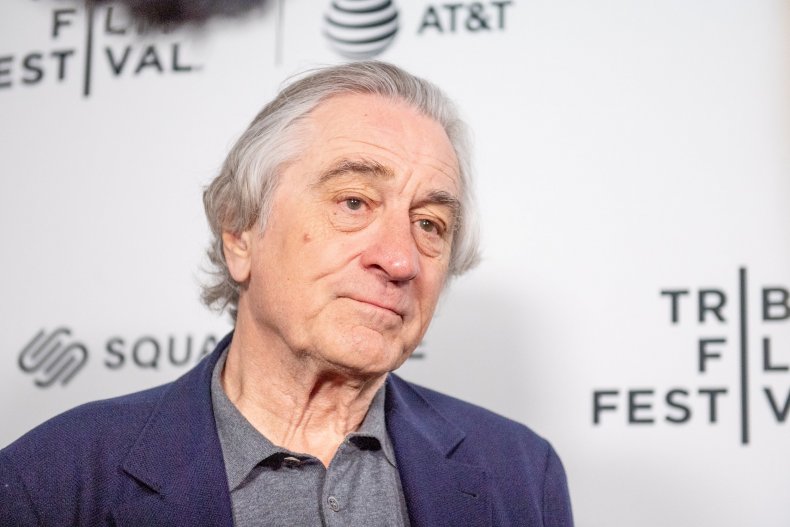 Robert De Niro Writes Open Letter to Robert Mueller, Urges Special Prosecutor to Testify: 'With All Due Respect... You're No Stephen King' | U.S.