Robert De Niro Slams 'Mad Man' Trump As Lowlife-in-Chief: 'That's the New Name I Have For Him'
Robert De Niro has continually slammed President Donald Trump, most recently at a press luncheon to celebrate the start of 2018's Tribeca Film Festival on Wednesday. The actor, who helped start the festival 16 years ago, praised the crowd of journalists at the event and took shots at the commander-in-chief.
"America is being run by a mad man," he said. "When he doesn't like what he hears, he dismisses it by saying it's un-American and damning and it's 'fake news,' but we know the truth. All thinking people do know the truth."
"Your job is difficult enough without being attacked by our lowlife-in-chief, that's the new name I have for him," De Niro continued. "It was jerkoff-in-chief, now it's lowlife-in-chief."
De Niro, 74, then turned his attention to the media-filled crowd.
"The press has done an admirable job this past year. We're looking at journalists as our saviors in the same way we used to look at our political leaders," he said. "It's come to the entertainment and cultural committees to show that we're open to ideas different than ours, that we welcome cultures foreign to us, that we embrace diversity, that we'll continue to support telling their stories, because ultimately they're our stories."
Wednesday was far from the first time De Niro lashed out at Trump. While presenting Meryl Streep with the Best Actress award in January for her role in The Post, De Niro called the president the "baby-in-chief" and "jerkoff-in-chief" at the National Board of Review gala.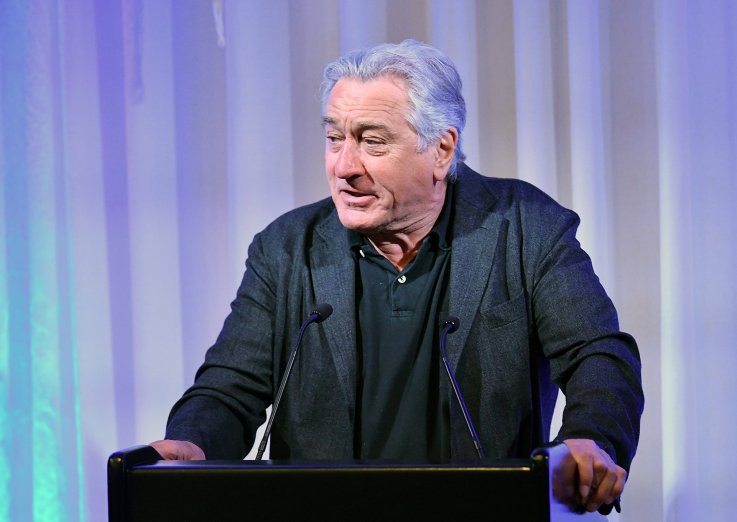 "It was fascinating to watch The Post," De Niro said. "That story took place nearly 50 years ago, but there are many parallels today, obviously. This fucking idiot is the president. It's The Emperor's New Clothes: The guy is a fucking fool."
Before Trump was elected president, De Niro famously said in October 2016 that he wanted to punch the New York business tycoon in the face.
The Tribeca Film Festival started Wednesday and runs until April 29.
Robert De Niro Slams 'Mad Man' Trump As Lowlife-in-Chief: 'That's the New Name I Have For Him' | Culture