Robert Downey Jr. Really Does Not Want an Oscar for 'Avengers: Endgame'
It's rare that anybody in Hollywood, let alone one of the biggest movie stars in the world, would turn down an Oscar. That's arguably true of every major star except Robert Downey Jr. who, in response to rumors Disney was pushing him for acting consideration for Avengers: Endgame, told Howard Stern on Monday, "Let's not."
"There was some talk about (putting my name forth for an acting Oscar), and I said 'let's not,'" Downey told Stern on Sirius XM's The Howard Stern Show. "Doing (the Marvel Comic Universe films) was their own reward... I don't know that it's time or if I am the guy... to have the Academy recognize."
It's rare for a comic book-based film to be recognized in any of the major categories at the Academy Awards, but not unheard of. Just last year Marvel's Black Panther received a nod for Best Picture.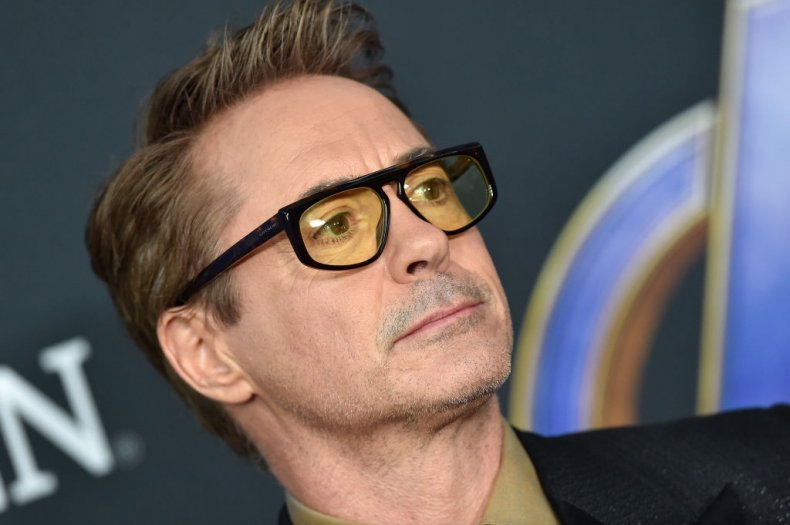 Even though it's anybody guess whether or not Downey actually pulled out of the race (his team of representatives and Disney could still quietly campaign for a nomination), Disney didn't officially add Downey's name to the list of categories the company is pushing for on their "For Your Consideration" website. Instead, Disney is campaigning for Avengers: Endgame to be considered for nominations in categories like Best Picture, Director and Adapted Screenplay, in addition to the technical awards a film like Endgame would normally receive.
But there's one very important person lobbying on Downey's behalf: Jon Favreau, who directed Downey in the first Iron Man.
"He has my vote for sure," Favreau told Variety in April. "I think he was able to discover and explore dimensions of the character over the course of many, many films, which is a bit of its own category. But I have to say that if you look at, especially how it began and how it ended in his performances between the first one and Endgame, there was a really thoughtful arc to the character, both in his performance and how all the filmmakers contributed to that character."
And 2019 might just be the year of change for comic book movies getting the recognition that has long alluded them. In addition to Avengers: Endgame being a serious contender this year, so is Joker starring Joaquin Phoenix. Even though critics have been mixed on the film, Phoenix's performance has been universally praised, with many critics saying the actor is certain to receive a Best Actor nomination.
Downey's own history of Oscar nominations is also a great example of "anything can happen." He received his first nomination for playing Charlie Chaplin in 1992's Chaplin, which was largely expected, with bio-pics basically being catnip for Academy voters. But then he received another nomination for the 2008 comedy Tropic Thunder, where he played a white actor who had a "pigmentation alteration" surgery in order to play a black character. Comedy films in general rarely receive nominations, but slapstick performances like Downey's in Thunder almost never get nominated.
Downey beat the odds before, can he do it again with Endgame? It'll be a hot second before he gets the good news (or bad, depending on how you look at it). The Academy Award nominations won't be announced until January 13, 2020.