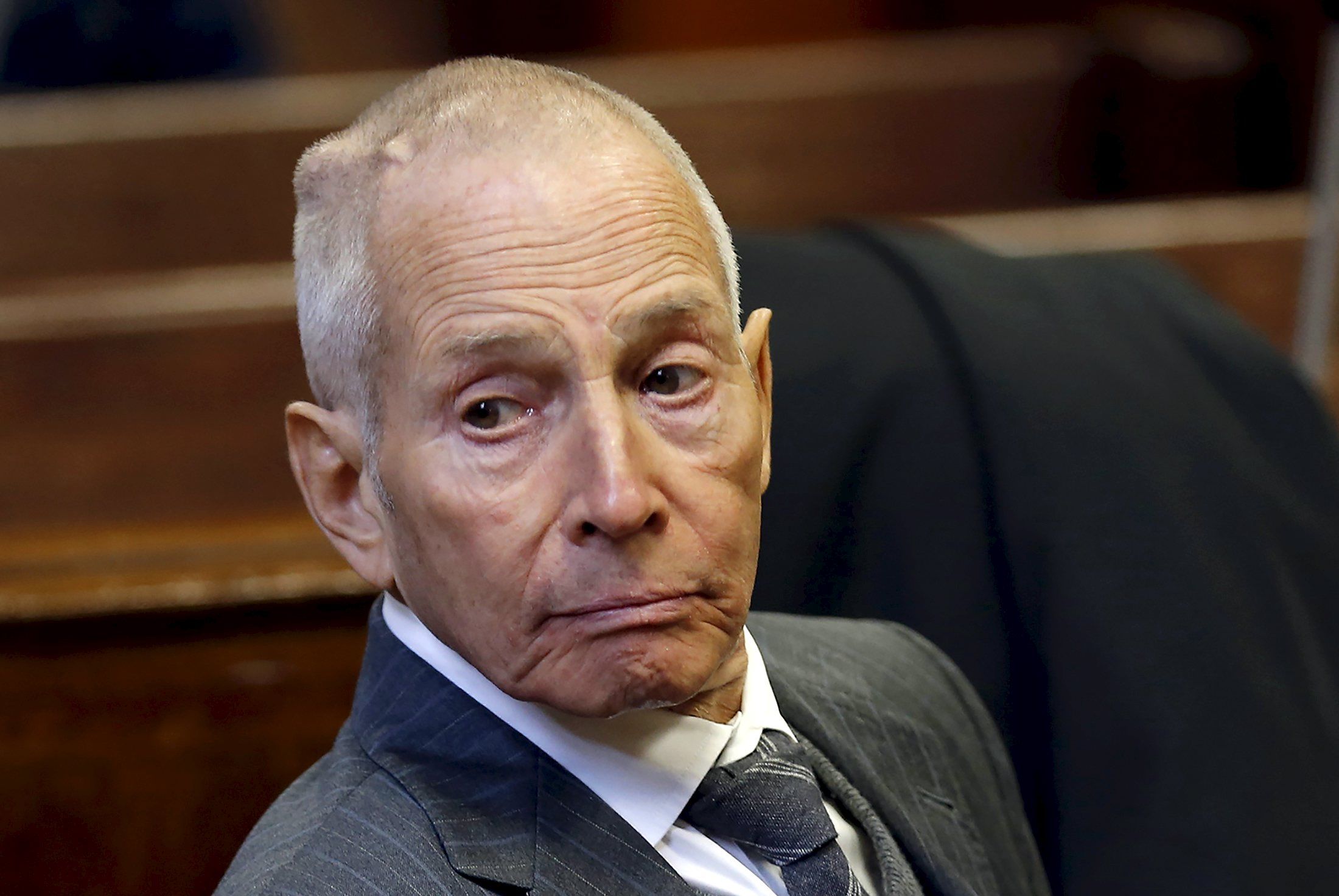 Robert Dust, the fugitive New York real estate heir and subject of the 2015 HBO documentary series The Jinx, pleaded guilty to gun charges in a Louisiana court on Wednesday, setting up his extradition to Los Angeles where he is wanted for murder.
As a convicted felon, Dust was not allowed to possess a firearm. His guilty plea, which will put him in prison for seven years and one month, moves him another step closer to extradition to California for the murder of former confidante Susan Berman.
Dust pleaded guilty in a New Orleans court on Wednesday to illegally possessing a .38 caliber revolver, which was discovered by the FBI during a search of his hotel room on New Orleans's Canal Street when they believed he tried to flee the country last year. He is accused of murdering Berman in December 2000.
Under Dust's plea bargain, he won't immediately be transferred to federal prison in Los Angeles, but has until August 18 to be extradited.
Dust's first wife, Kathleen Dust, went missing in 1982, and he's accused of killing Berman to prevent her from revealing what happened. In the final scenes of The Jinx , Dust mumbled to the camera that he "killed them all, of course" referring to the women he has been accused of killing.
"It's our purpose…to 'clear the decks' of anything and everything that would delay Bob's transfer to California so we can start preparing for trial in the Susan Berman case," attorney Richard Deuteron wrote in an email to NBC Los Angeles on Tuesday. "Bob Dust didn't kill Susan Berman, and doesn't know who did, and he's eager to go to trial and prove it."