Robert Durst Indicted for 1982 Death of His Wife Following Susan Berman Murder Conviction
Millionaire real estate heir Robert Durst has been indicted for the 1982 murder of his wife Kathie Durst following a recent conviction for the murder of Susan Berman.
Investigative reporter Jon Bandler of The Journal News, who has covered Durst's case extensively over the years broke the news of the 78-year-old's indictment on Twitter.
Bandler also said on Twitter that an arrest warrant has been issued for Durst and "Westchester prosecutors will now seek Robert Durst's extradition from California."
Kathie Durst went missing in January 1982 when she was 29 years old after her and Durst had an argument in their cottage in South Salem, New York. Westchester authorities were never able to find her body, but her family declared her legally dead in 2017. Durst divorced his wife in 1990, claiming legal abandonment as the reason for his decision, according to the AP.
Durst was charged with the murder of Kathie Durst on October 22 after years of changes within the case which was reopened in 1999, according to the AP.
Monday's announcement of Durst's indictment also comes as the 78-year-old was charged in the 2000 death of Susan Berman on September 17 in New York, according to the Associated Press. On October 14, a Los Angeles jury found Durst guilty of his friend's murder in which he was sentenced to life without the possibility of parole.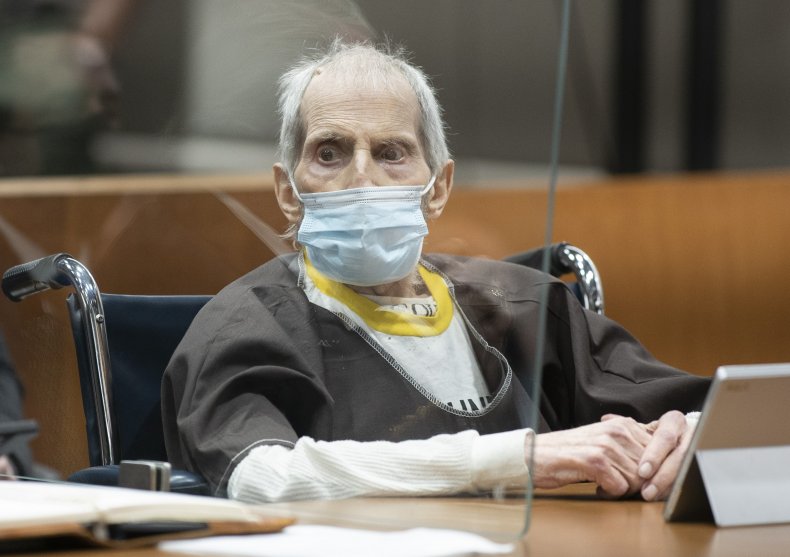 According to prosecutors, after Durst allegedly confessed to Berman that he killed his first wife, she helped him cover up the murder and concealed information when she was questioned by police. Two decades later, Durst went to Berman's home and shot her execution-style before she was set to meet with police regarding Durst. Nick Chavin, who was a key witness and a friend of both Durst and Berman testified that Durst told him, "It was her or me, I had no choice."
"Those nine words sum up the entire case," prosecutor Habib Balian told jurors. Los Angeles County prosecutors also called Durst a "narcissistic psychopath."
"I was robbed, and my beautiful son was robbed, of an absolutely extraordinary brilliant person whose life was savagely taken," said Deni Marcus, one of Berman's cousins, said during the four victim impact statements that were delivered to the judge, according to The New York Times.
Robert Durst was recently hospitalized with COVID-19 and placed on a ventilator, according to one of his lawyers.
Newsweek reached out to the Westchester County District Attorney's Office for comment.