Six Days Into Hunger Strike to Protest Solitary Confinement, Inmate Robert Earl Council Transferred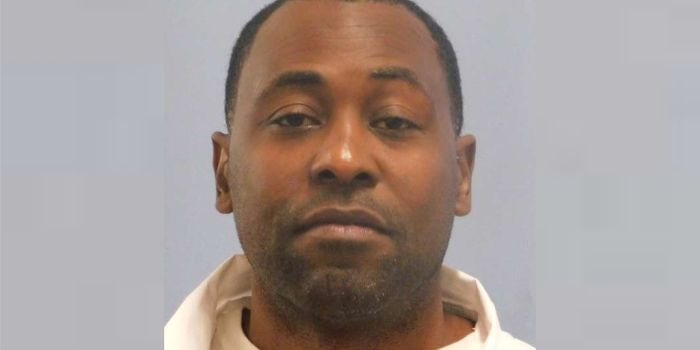 After more than five years in segregation at various Alabama correctional facilities, an inmate embarked on a multiday hunger strike. He was transferred from his prison to one that has hospital services on Tuesday.
Robert Earl Council, who goes by the moniker Kinetic Justice-Amun, informed Holman Correctional Facility Warden Cynthia Stewart on Thursday that he was refusing all food and liquid as part of a hunger strike. The decision to refuse food and liquid came after Council was put in solitary confinement, allegedly without being given a reason. As of Wednesday, he remained committed to his strike.
"He's pretty tough. When he does this, he does it out of a real conviction that one, that he's been wronged, and two, that he is being given no other viable option," Council's lawyer, David Gespass told Newsweek. "I suspect that he will wear down physically more quickly than he will wear down mentally."
Council was convicted in 1995 and is serving a life sentence without parole for murder. On Tuesday, he was transferred to Kilby Correctional Facility in Montgomery, Alabama. Along with being a facility that evaluates and assigns inmates to other prisons, it also has hospital services for medical and mental health treatment. Newsweek reached out to the Alabama Department of Corrections but did not receive a response in time for publication.
Before his most recent stint at Holman, Council previously spent about three years in solitary confinement at the correctional facility before being transferred to Limestone Correctional Facility. At Limestone, Gespass said he had to be isolated from other inmates because the facility had a lower security level than his client was entitled to. In total, he's spent about 54 months away from the prison's general population.
"I personally think that long-term solitary confinement is torture," Gespass said. "When I meet people like Robert who keep their sanity over all those years, it just amazes me."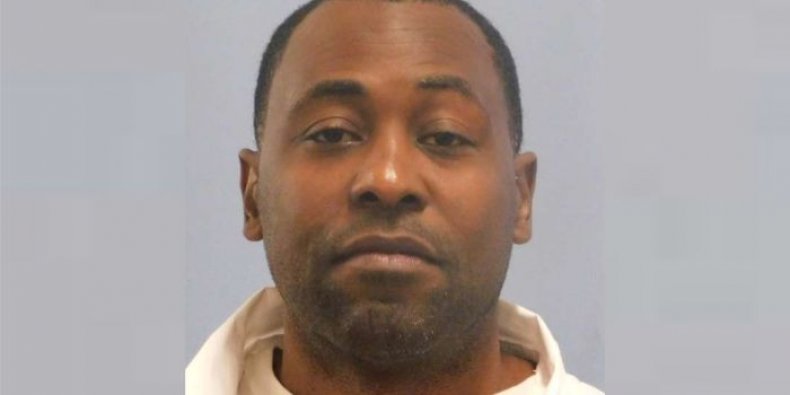 From Limestone, he was transferred to William E. Donaldson Correction Facility and then to St. Clair Correctional Facility, which has a reputation for being a violent place.
"His feeling was at St. Clair, they wanted him there because he was an older guy, he's someone who's been around, [he] might be able to help reduce the level of violence among the younger inmates. And the next thing you know, they ship him down to Holman, and he's back in segregation," Gespass said.
Council, along with about 30 other men, was taken by bus to Holman after a raid at St. Clair. Gespass tried to visit with him, but the lawyer was told the correctional facility had no meeting times available for the rest of the week, something he had never before encountered.
Council was no stranger to engaging in protest in an attempt to affect change. On September 9, 2016, he led a nationwide prison workers strike to protest, among other things, the 13th Amendment, which abolished slavery except as a punishment for a crime. On October 21 of that year, Council began a hunger strike and refused food or drink for more than two weeks. Over the years he's been incarcerated, Council has repeatedly spoken out about poor treatment and the need for prison reform.
"Robert is somebody who is pretty well known among inmates and commands a fair amount of respect," Gespass said. "I mean the fact that he was able to organize a strike when he was in segregation is indicative of that."
An Alabama inmate and activist who identifies himself as Swift Justice, said Council's leadership style is less about leading and more about enabling other people to lead. The two first met while serving time at the same correctional facility in 2014. One of the most noticeable qualities of Council's, Justice said, was his sincerity and desire to not only fight for himself but for others, as well.
"For instance, the hunger strike right now: He's sacrificing the one essential thing the human body needs to survive just to press a point home," Justice said. "I stress this. Although he's on a hunger strike because he's in lockup, he's not doing what he's doing for him, he's doing it for the next person they might do it to."
Justice added that he's repeatedly heard Council say that he doesn't want future black men to go through what he's been through and that everything he's done, he's done from a position of nonviolence.
"He's pushed it on peace. He's pushed it on, you're a man use your voice, use your pen, and that speaks volumes and it is very dangerous, as well, to an organization like the Alabama Department of Corrections," Justice explained.
Gespass echoed Justice's claim about Council being nonviolent and claimed that when he was previously at Holman, he got along pretty well with the corrections officers. A petition for writ of habeas corpus said then-Donaldson Warden Leon Bolling claimed Council received three disciplinaries for what he considered violent behavior, but Gespass disputed the validity of the disciplinaries.
Council claimed he would continue his hunger strike until he was removed from the solitary housing unit and returned to the general population. He also requested that Commissioner of the Alabama Department of Corrections Jefferson Dunn provide justification for why he and about 30 other men were placed in solitary confinement. If his request is not met, a protest is scheduled for March 15 outside the facility.
Six Days Into Hunger Strike to Protest Solitary Confinement, Inmate Robert Earl Council Transferred | U.S.