Robert F. Kennedy Jr. Accuses Dr. Fauci, Without Evidence, of Profiting from COVID Vaccines
In an interview with journalists from NewsGuard, a website that ranks online news sources for accuracy, environmental lawyer and vaccine critic Robert F. Kennedy Jr. accused Dr. Anthony Fauci of having a financial stake in the Moderna COVID-19 vaccine. Fauci categorically denied the allegation.
Kennedy alleged in the interview, published by Newsweek, that Fauci had misused his role as director of the National Institute of Allergy and Infectious Diseases, a part of the National Institutes of Health of U.S. Department of Health and Human Services, and as a result, "He owns half the patent for the Moderna vaccine and will get royalties on it."
Asked for comment, Fauci told Newsweek, "That's completely and totally incorrect. I don't have any idea why he said that but I can tell you that it's absolutely, unequivocally and completely incorrect."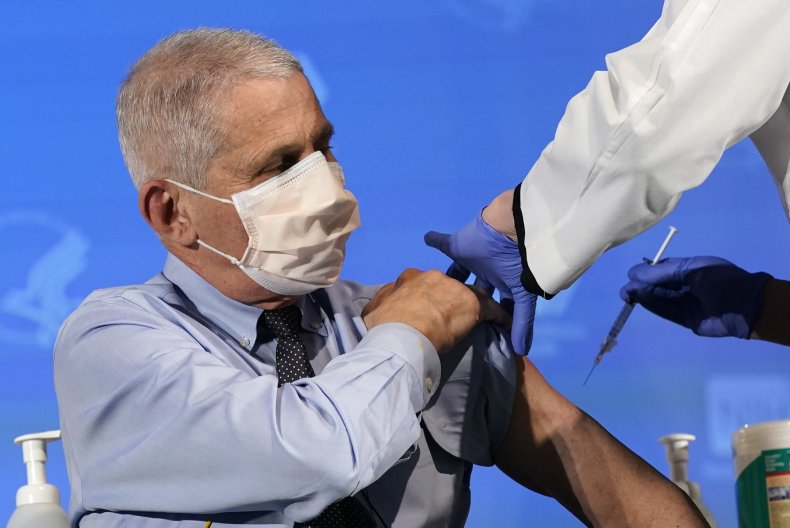 In the interview, which was fact checked and heavily annotated by NewsGuard, Kennedy made a number of exaggerated, debunked or unsubstantiated claims about the development of the Pfizer and Moderna vaccines.
The NewsGuard journalists noted that while the National Institute of Health has said that it is seeking patents related to work done by its scientists that contributed to the development of the Moderna vaccine, any resulting patents would belong to the agency—not Fauci. There is no evidence that Fauci has any financial stake in the Moderna vaccine. According to the NewsGuard annotation, Fauci owns six patents but that does not include "half the patent for the Moderna vaccine."
In the interview Kennedy called Dr. Fauci "an abject failure" and accused him of "turning that agency into an incubator for pharmaceutical products... Now, under his watch, we take more drugs than anybody in the world, we paid the highest prices for them, and we have the worst health outcomes, and that is all Tony Fauci."
The interview was conducted on February 10, the day before Kennedy was banned from Instagram. A spokesperson for Facebook, which owns Instagram, said, "We removed this account for repeatedly sharing debunked claims about the coronavirus or vaccines."