Police arrested an armed man falsely claiming to be part of Robert F. Kennedy Jr.'s security team in Los Angeles on Friday night. It happened outside a venue where the Democratic 2024 presidential candidate was giving a speech and just two miles away from where his father, Senator Robert F. Kennedy, was assassinated in 1968.
The incident took place by the Wilshire Ebell Theatre where Kennedy was delivering an address to mark Hispanic Heritage Month. Kennedy posted a photograph of the man who was detained while wearing an Emergency Medical Service top and dark sunglasses, on X, formerly known as Twitter. Kennedy said the man was "carrying a U.S. Marshal badge" and had stated he was part of his security.
While Robert F. Kennedy Jr. has struggled to challenge President Joe Biden for the Democratic nomination, he has picked up considerable conservative support, thanks to his promotion of discredited conspiracy theories about coronavirus vaccines.
A Quinnipiac University poll among 1,632 likely voters, released earlier this month, found Kennedy was the preferred candidate of 13 percent of Democrat or Democrat-leaning voters, down 3.5 percent on his figure for June.
Referencing the company that provided his bodyguards, Kennedy wrote: "I'm very grateful that alert and fast-acting protectors from Gavin de Becker and Associates (GDBA) spotted and detained an armed man who attempted to approach me at my Hispanic Heritage speech at the Wilshire Ebell Theatre in Los Angeles tonight.
"The man, wearing two shoulder holsters with loaded pistols and spare ammunition magazines, was carrying a U.S. Marshal badge on a lanyard and beltclip federal ID. He identified himself as a member of my security detail," Kennedy added. "Armed GDBA team members moved quickly to isolate and detain the man until LAPD [Los Angeles Police Department] arrived to make the arrest. I'm also grateful to LAPD for its rapid response."
The LAPD told The New York Post that officers had arrested a man on suspicion of impersonating a federal marshal, adding that he will probably be booked on a gun charge. The department declined to comment further when contacted by Newsweek via telephone. Newsweek has also reached out to Robert F. Kennedy Jr.'s team using the contact form on his official campaign website.
On X, Kennedy added: "I'm still entertaining a hope that President Biden will allow me Secret Service protection. I am the first presidential candidate in history to whom the White House has denied a request for protection."
In July, Kennedy blamed the Biden administration after saying that his request for Secret Service protection had been turned down.
The Secret Service website says that "major presidential and vice presidential candidates and their spouses within 120 days of a general presidential election" are entitled to their protection, with the Secretary of Homeland Security determining who qualifies as "major."
In June, Kennedy discussed the possibility that he could be assassinated during a conversation with podcaster Joe Rogan. He said: "I'm aware of that, I'm aware of that danger. I don't live in fear of it, you know, at all. But I'm not stupid about it, and I take precautions."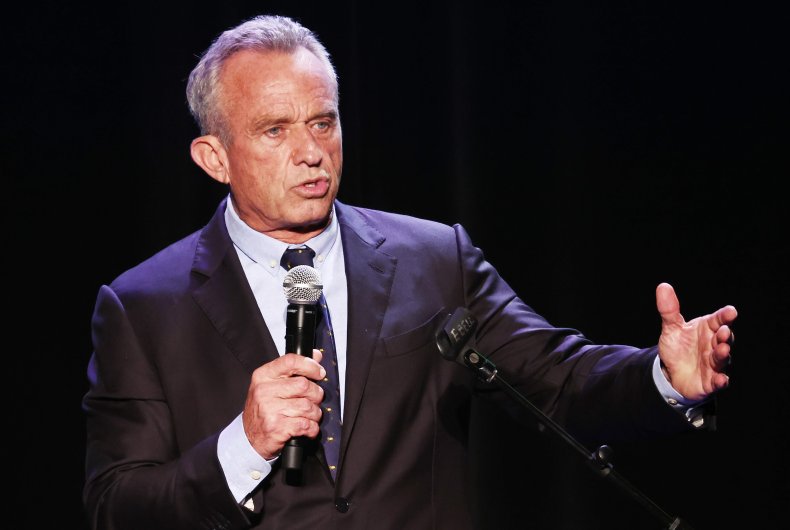 In June 1968, Kennedy's father, Senator Robert F. Kennedy, was shot and killed at the Ambassador Hotel, just 2 miles from where Friday's incident took place. His uncle, President John F. Kennedy, was assassinated in November 1963 during a visit to Dallas, Texas. Robert F. Kennedy Jr. said the CIA was involved in his brother's killing, though the official investigation concluded that the shooter, Lee Harvey Oswald, acted alone.