Robert F. Kennedy Jr. Thinks Sirhan Did Not Fire Shots That Killed Father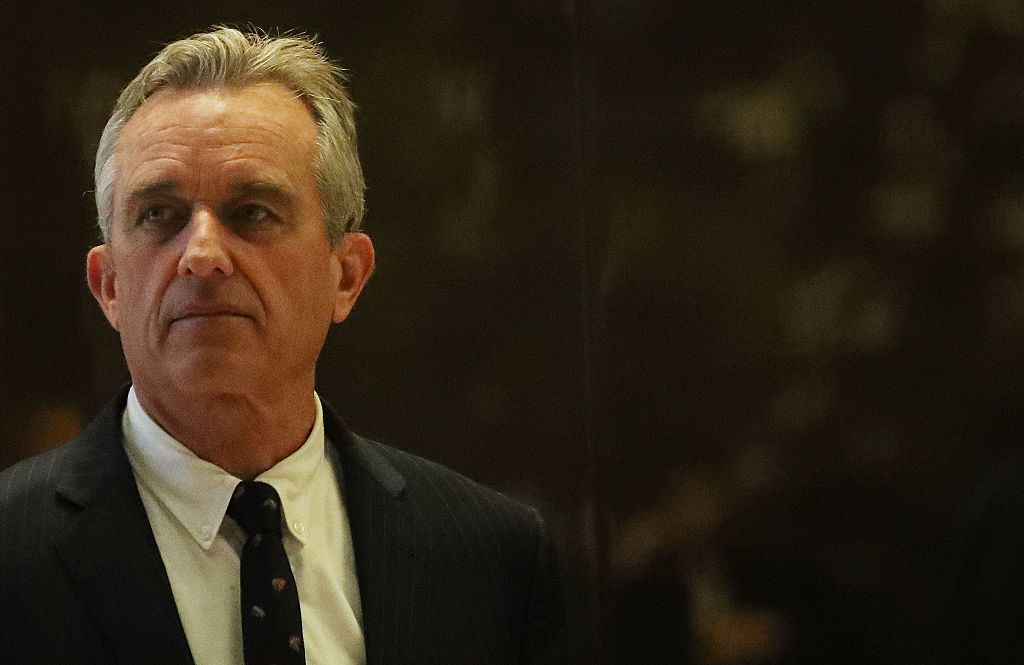 Robert F. Kennedy's son does not believe that Sirhan Sirhan fired the shots that killed his father and has demanded a new investigation into the assassination.
Robert F. Kennedy Jr., 64, told The Washington Post that he arrived at the conclusion after reviewing an autopsy and police reports, and spending three hours visiting Sirhan in a California prison, where he is serving a life sentence for the killing.
"I got to a place where I had to see Sirhan,'' Kennedy Jr. said, but would not disclose the specific content of his discussions with Sirhan.
"I went [to the prison] because I was curious and disturbed by what I had seen in the evidence.
"I was disturbed that the wrong person might have been convicted of killing my father. My father was the chief law-enforcement officer in this country. I think it would have disturbed him if somebody was put in jail for a crime they didn't commit."
Robert F. Kennedy was murdered in June 1968 as he was leaving a presidential campaign event at the Ambassador Hotel in Los Angeles. He had previously served as attorney general in the administration of his brother President John F. Kennedy, who was killed by an assassin in 1963.
Kennedy Jr. told the publication that he believes a second gunman was involved in his father's assassination.
"There were too many bullets," Kennedy Jr. told the Post. "You can't fire 13 shots out of an eight-shot gun."
He said that several of the shots that struck his father were fired from behind him, but Sirhan was positioned in front of him.
In 1969, Sirhan admitted to police murdering Kennedy, but said he had no recollection of the incident.
In recent years Kennedy Jr. has faced criticism over his support for widely debunked claims linking vaccines to autism, and even met president-elect Donald Trump to discuss chairing a commission to assess vaccine safety.
However after Trump abandoned plans to review vaccines, in a move praised by experts, RFK Jr. blamed the shift on high level corruption tied to the pharmaceuticals industry.