Robert Forster R.I.P.: 5 of the Character Actor's Best Roles
Robert Forster never had the sort of magnetism that made him an undeniable movie star, but he carried himself with an unsure swagger that made him one of the best character actors in the business. A soft-spoken actor who could turn on a dime and bark orders with the best of them, Forster often played police officers or military men. But he imbued even stock archetypes like those with humanity, a vulnerability that may have kept him from super-stardom, but endeared him to legions of fans.
Often relegated to B-movies, Forster was able to elevate scripts that were marginally good, at best. In Avalanche, the disaster film from 1978, Forster shared the screen with Rock Hudson and Mia Farrow as an environmental photographer. He was the harbinger of doom, knowing that snow would bury Hudson's ski resort, but unsure of when it would come.
Forster makes the best of his role, arguably being the best part of a film that was not well-loved.
The mutant monster movie, Alligator, was written by future Academy Award winner John Sayles. A clever update of 1950s schlock horror, Alligator was the perfect vehicle for Forster. As a police officer dealing with not only the loss of his partner but male pattern baldness, Forster's performance has an element of sweetness that belies the toughness of his cop exterior.
His plan to defeat the giant gator roaming through the Chicago sewers is both desperate and ingenious, but if anyone could pull it off, it would be Robert Forster.
Forster starred in Walt Disney Studios' first PG-rated movie, The Black Hole, an interesting cash-in on the Star Wars craze of the late 1970s. Forster's portrayal of Captain Dan Holland may have been overshadowed by the special effects, including robots voiced by Roddy McDowall and Slim Pickens, but his no-nonsense portrayal kept the film centered when it veered too far into symbolism and existential crises.
Gus Van Sant's remake of Alfred Hitchcock's Psycho was not well received by the movie-going public. It followed Hitchcock's original shot for shot, line by line. With different actors playing integral roles, including Vince Vaughn as Norman Bates, many fans felt the remake seemed pointless.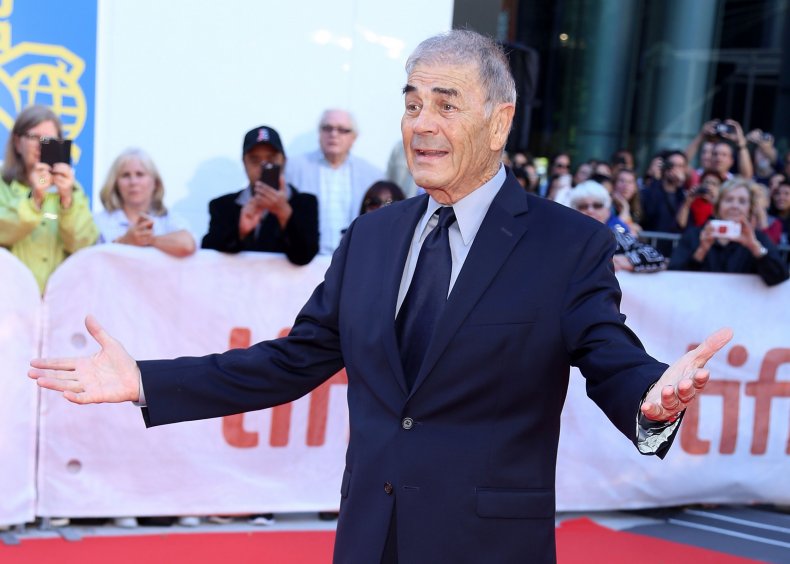 Robert Forster didn't show up until the last few minutes as Dr. Simon, the psychoanalyst who explained why Norman did the bad things he did. The character, renamed after the original actor of the role, Simon Oakland, doesn't have a huge part to play in the story.
But for the few moments Forster is on the screen, he shows compassion for Bates while still recognizing the need to define and reason his way through Norman's actions. Forster wasn't simply reading off a case study. He was defining a broken human being, and it was a beautiful thing to watch.
Robert Forster was shocked when Quentin Tarantino offered him the part of Max Cherry in Jackie Brown. Forster was sure that he wouldn't actually be cast.
"I said [to Tarantino], 'I've had that experience before—the distributors want big names, and they won't let you,'" Forster told IndieWire in 2011. "And that's when he said to me, 'I hire anybody I want.' And I believed him, and I said, 'Jesus—you mean I'm going to get another shot at a career?'"
Not only did Forster's career have a tremendous resurgence, but he was nominated for an Academy Award for his performance in Jackie Brown. It was an excellent nod to an actor who spent most of his career in small roles, providing deft touches of reality to even the most ridiculous of scripts, even when he didn't say a single word.
Robert Forster passed away after a brief battle with brain cancer on October 11. He was 78 years old.