Robert Hyde Claims Adam Schiff 'Likes to... Spy on Americans': 'You're a Scumbag… and the World Knows It!'
Massachusetts congressional candidate Robert Hyde, named in recently released documents from Rudy Giuliani's former business associate Lev Parnas as having conducted surveillance on former U.S. Ambassador to Ukraine Marie Yovanovitch, posted a video on Twitter Friday in which he claimed that House Intelligence Chair Adam Schiff was a "scumbag" who is "f***ing with me."
"You're a scumbag, Adam Schiff," Hyde said. "The world knows it. And the world's gonna figure it out. You're nothing but a piece o' Schiff."
Hyde's video asks viewers to ask Schiff to release the other side of WhatsApp messages so that Americans can find out who Hyde was talking to.
"Look into Adam Schiff," Hyde said. "Ask him for the other side of my text messages since he likes to provide and spy on Americans and provide things, ask him for my other side."
"Who was I talking to?" Hyde continued. "Who was providing me this intel? Ask him. Come on, Adam Schiff. Who was providing me that intel of me and the Ukraine, spying on Marie Yovanovitch? Please. Who?"
Hyde implied that there was no way he could possibly have connections within Ukraine.
"Honestly, I have no ties to Ukraine," Hyde said. "I don't even know if Lev's Ukrainian, but he's probably the only one I know or knew."
"Are you kidding?" Hyde asked. "Like I have anybody over in the Ukraine? Are you serious? I'm a landscaper from Simsbury, Connecticut that was trying to get into the government relations, public relations world, lobbying world, whatever you want to call it."
Hyde said the information contained in Parnas' documents was "something between Parnas and I while we were f***ng around. And I was down in Ecuador, I believe, climbing volcanoes."
Hyde implied that a man named Anthony De Caluwe was the person he was texting with about Yovanovitch.
"Anthony De Caluwe, go look into him, my other side of my text messages, and why don't you ask them guys?" Hyde asked. "Because it was just copy and paste bullshit from some intel guy probably that was f***ing with me and trying to set Trump up. And I'm sure if I disappeared or died or they gag ordered me, they're gonna use me as a smoking gun, some bullshit like that and these Ukrainian ties."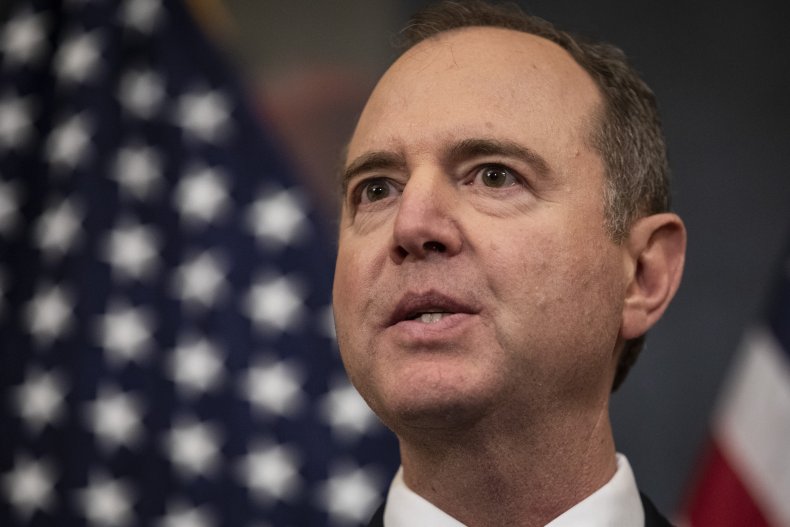 Hyde also tweeted about Parnas himself, calling him a "scumbag con artist" and a "bad man."
"Lev Parnas is a scumbag con artist. Half a dozen people told me to stay away from him after I met him and they saw a picture I posted. He had just asked me to invest in some bs company. According to friends he's stolen millions from them and others. #fact #levparnas #conman"
"Back when @RudyGiuliani cancelled his trip with Lev Parnas to the Ukraine," Hyde wrote, "I heard it was because he found out Lev was going to have him kidnapped to blackmail the president. Lev has always been a bad man."
"Lev's stolen millions from innocent investors," read another tweet from Hyde. "Taken foreign money. House in Boca being foreclosed on. New restaurant in NY suddenly burns down. Claims the greatest president ever is a bad guy. Me: none of the above. #dothemath #followthemoney"
Newsweek reached out to Hyde for comment but did not receive a response in time for publication.