Robert Irwin is offering a $10,000 reward for information, after finding a 7-foot crocodile that had been shot in the head.
The son of late Steve Irwin, famed wildlife expert, he's following in his father's footsteps by continuing to champion and conserve Australian animals.
Irwin, 17, recently embarked on an expedition to study local crocodiles, in the aptly named 330,000-acre Steve Irwin Wildlife Reserve, in northern Queensland.
Earlier in September, he said on Twitter: "What an epic month it was—plenty of new crocs tagged, bringing our study to 223 that have been tracked over the past 14 years. We're proud to keep leading the charge in crocodile conservation... And now the countdown starts for next year!"
But the keen photographer, who's been sharing updates to his social media pages while on the #CrocTrip2021, stumbled across a distressing site while cataloging reptiles.
The teen found a 7-foot male which had been shot in the head. Irwin, who shared the "distressing" photo to his Instagram account Wednesday, revealed he and his team had heard the gunshots.
He wrote: "While camping along the upstream reaches of the Wenlock River for our crocodile research study, myself and our team made a devastating discovery. A crocodile killed by a gunshot. One night, we heard the sound of gunfire and just a couple days later found this poor croc floating motionless in the middle of the river with a large bullet wound to the head.
"This young male measured in at just over 7 feet long, meaning he was probably only about 8 to 10 years old. Crocs are social creatures that can live as long as humans. This little guy would have grown up to be a king of the river, the apex predator of his ecosystem and may have reached well over 15 feet long."
Irwin referenced his dad's important work with the reptiles, which saw him earn the title "The Crocodile Hunter," as he announced he and his family were personally offering a reward of $10,000 Australian dollars ($7,230.)
Warning: potentially distressing image below.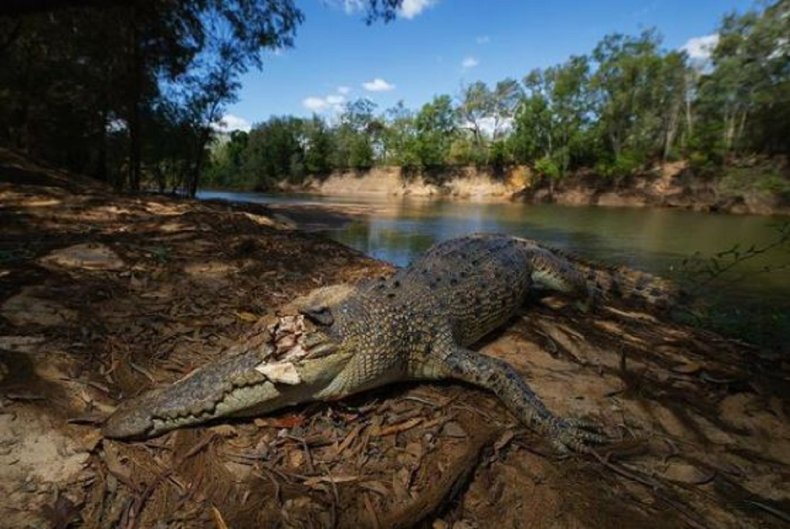 The post continued: "My Dad dedicated his life to crocodile conservation, and I have the privilege of keeping his legacy alive working with these modern-day dinosaurs every day so this was really heartbreaking. It is un-Australian, inhuman and utterly disgusting that someone would kill an innocent animal like this with a complete disregard for the individual creature and also its place in the ecosystem.
"Crocs hold extremely high ecological significance so I feel frustrated and saddened not only because of the heinous manner in which this creature was killed but also for the environmental vandalism that this represents. There are still cruel, criminal acts committed against wildlife every day and all too often they go unnoticed. But not this time.
"My family and I are personally offering a $10,000 reward upon prosecution to anyone who can help bring this criminal to justice. If you have any information please contact Crime Stoppers in Queensland at 1800 333 000."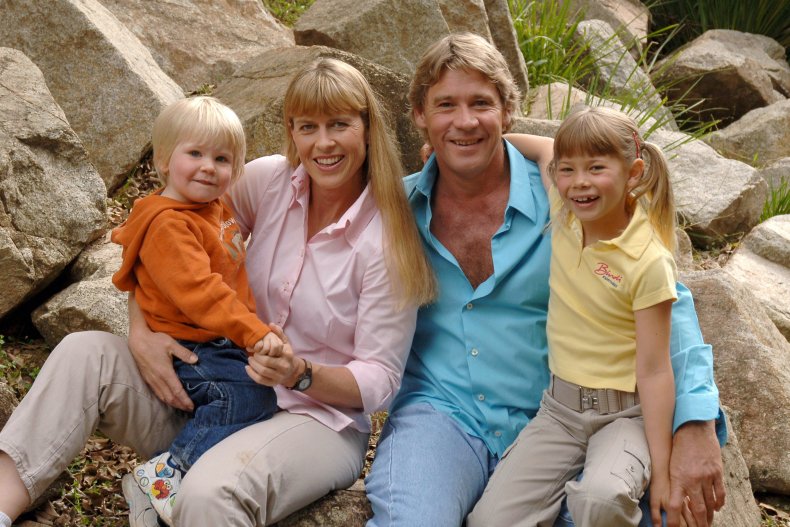 In addition to the lump sum to get justice for the crocodile, Irwin also revealed a new partnership with Crimestoppers, covering all wildlife crime in the state.
"I am also proud to announce that there is hope to stop horrific acts like this in the future. We have partnered with Crime Stoppers and are now rolling out a program that will offer a $1,000 reward upon prosecution to anyone who reports wildlife crime in our state of Queensland. Plus you can do it all anonymously.
"Studies show that there is a direct link from crimes against animals to crimes against humans, so I believe that this program can make a big difference for our local wildlife and communities," the post added.
Since the tragic death of the 44-year-old in 2006, his family, including daughter Bindi and wife Terri, has continued important conversation work in Australia.
As well as the reserve, set up the year after the dad-of-two's untimely death, the family also runs Australia Zoo, and raises awareness about indigenous species, including rehabilitating them at their wildlife hospital.