Robert Mueller Testimony Delayed, Will Allow Lawmakers More Time to Question Former Special Counsel
Robert Mueller's testimony before a House panel that had been scheduled for Wednesday, July 17, was delayed by one week until July 24 and will include an additional hour for members of the House Judiciary Committee to question the former special counsel, the committee announced Friday evening.
The move to delay the hearing came as Democrats and Republicans were concerned about some members being excluded from questioning Mueller due to time constraints, according to a source who spoke with Newsweek earlier in the day and public remarks made by lawmakers in recent days.
In addition, Republican members of the committee objected to the Democratic-led panel allowing Mueller to dictate the terms and conditions of the committee's questioning, according to the source, because the same leniency was not afforded to Attorney General William Barr when the panel sought his testimony in May.
Originally, the Judiciary Committee planned to allot two hours for lawmakers to ask questions of Mueller prior to him testifying before another panel, the Intelligence Committee. The limited time frame would have excluded several representatives—both Republicans and Democrats—on the 41-member committee from asking questions.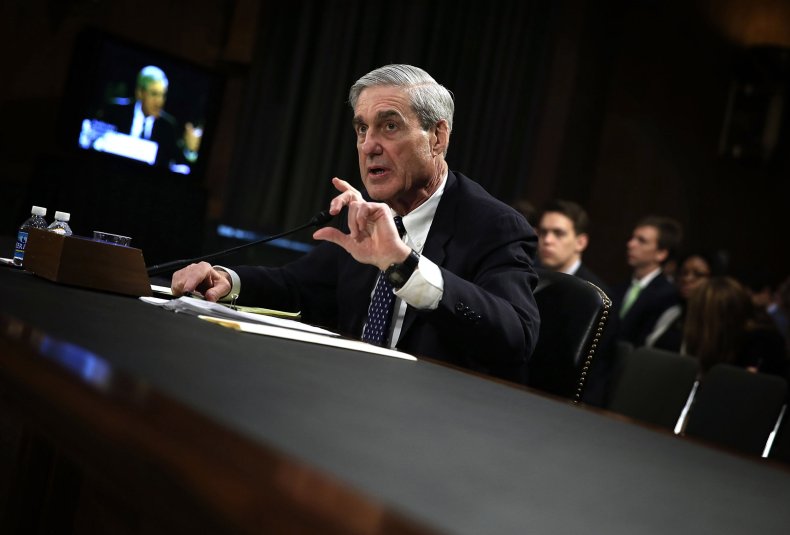 "All members—Democrats and Republicans—of both committees will have a meaningful opportunity to question the Special Counsel in public, and the American people will finally have an opportunity to hear directly from Mr. Mueller about what his investigation uncovered," Judiciary Chairman Jerrold Nadler and Intelligence Chairman Adam Schiff said in a joint statement.
As rumors swirled earlier in the day about Mueller's delayed testimony, Democrats expressed their support to push back the hearing in exchange for more time to question the former head of the Russia probe. The original testimony date and parameters were agreed upon after a subpoena was issued to Mueller.
"Whenever the hearing takes place, it's important that every single member of the House Democratic Caucus who serves on the Judiciary Committee participates in the Mueller hearing," Democratic Caucus Chair and Judiciary member Hakeem Jeffries told reporters Friday morning.
"It's my understanding that [Chairman Jerrold Nadler] and committee support the notion that every single member should participate," he added.
Representative Pramila Jayapal, a Democratic member of the committee, said she also agreed with a move to postpone—assuming it allowed all members time to question Mueller.
"I think that would be the ideal situation," she told reporters. "Because everyone has been following this and we're dealing with this closely."
This story was updated to include a statement from the House Judiciary and Intelligence Committees confirming that Robert Mueller's testimony was delayed by one week and that the Judiciary Committee would be allotted an extra hour to question the former special counsel.