Robert Mueller Has 'More Indictments Coming' and 'There'll Be a General Conspiracy Indictment,' Says Former Watergate Counsel John Dean
John Dean famously served as White House counsel to President Richard Nixon and provided key, damning testimony that helped lead to Nixon's eventual resignation. Speaking on television Thursday evening, Dean speculated that more indictments might come from special counsel Robert Mueller's investigation.
In that regard, he was in agreement with Carl Bernstein—one of the key journalists who helped uncover the Nixon Watergate scandal—who also told CNN that more indictments were possible. These comments come amid steady rumors that the final report from Mueller may be released very soon.
"I'm with Carl on believing there may be more indictments. I've felt that all along, [Mueller] has been building various cases through indictments," Dean said on CNN. "Conspiracy cases. We have witnesses like [Rick] Gates who they've asked to hold off for 60 days until they complete the work with him. There are other witnesses that are out there. I just don't see a wrap on it at this time."
CNN's Anderson Cooper followed up by asking, "You're saying more indictments, meaning he would not actually give a report at this stage? Or would he give the report at the same time indictments are announced?"
"It could be simultaneously. If there's a rumor in town [that the Mueller report is coming]—I don't know who's putting the rumor out, I don't have a clue—I wonder if the White House is doing it, trying to build up all this to make it appear the investigation is being dragged out," Dean speculated. "That would be a smart play, if that's what they're doing and nothing comes. But I think that more indictments are coming, and I think they'll be broad-based and there'll be a general conspiracy indictment. That'll pull a lot of this together, it'll be speaking indictments."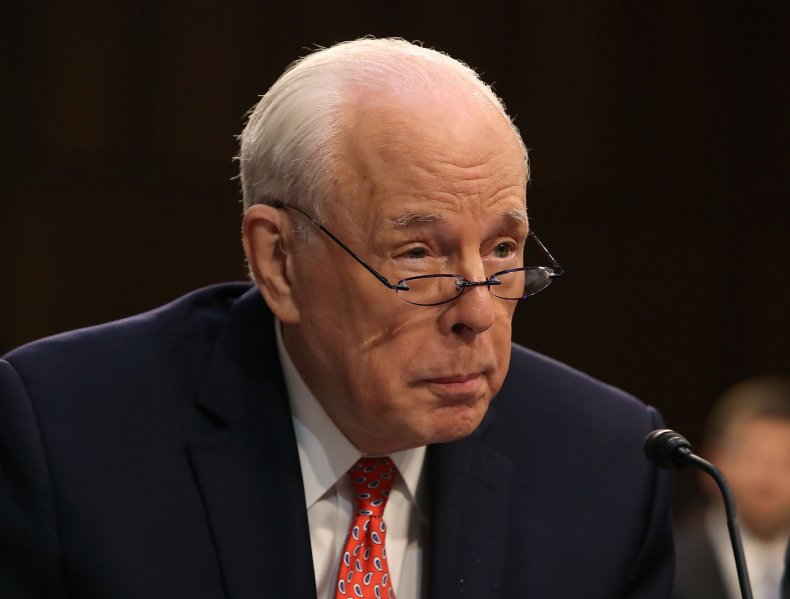 The comments from Dean contrast with recent reporting on the matter. CNN crime and justice reporter Shimon Prokupecz said on-air directly after Dean's comments: "I don't think there are going to be any more indictments, in terms of the Mueller team." ABC News reported Friday that "sources familiar with the investigation believe there are no more indictments coming from the special counsel."
Amid rumors that Mueller's report was imminent, Trump recently said he'd like it to be made public. The special counsel will submit the report to Attorney General William Barr, who then decides how much the public is allowed to view.
"I don't mind," Trump told reporters this week. "Let it come out, and let people see it .. I mean, frankly, I told the House, If you want, let them see it."