Robert Mueller is Moving On and 'Everyone Else Should Do the Same,' says Sarah Sanders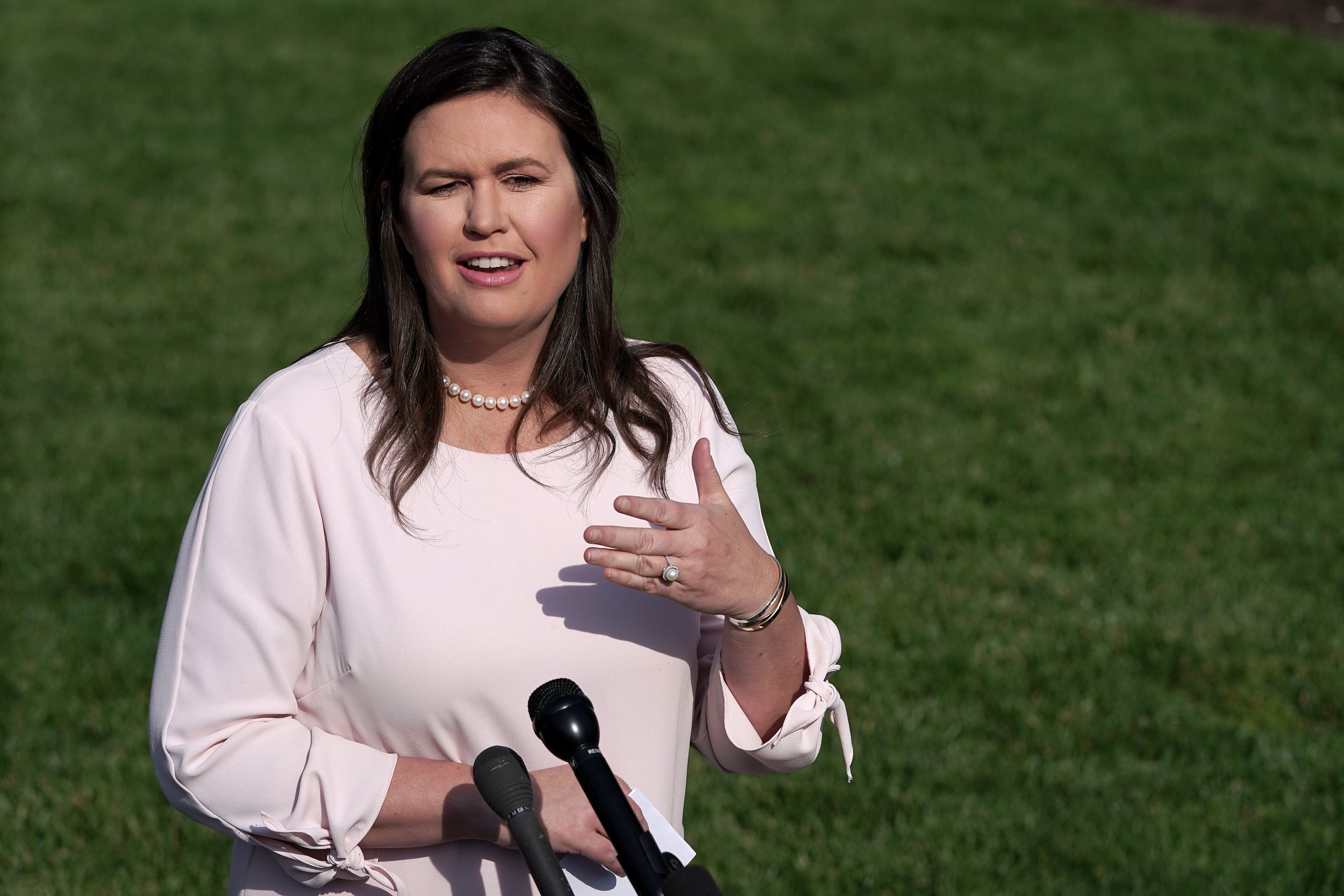 After Special Counsel Robert Mueller reiterated on Wednesday his decision not to exonerate President Donald Trump of obstruction of justice, White House Press Secretary Sarah Sanders said the public should move on from the intrigue surrounding the Russia investigation.
"After two years, the Special Counsel is moving on with his life," Sanders' statement read. "And everyone else should do the same."
Speaking to reporters at the Department of Justice, Mueller emphasized that "if [his team] had confidence that the president clearly did not commit a crime, [they] would have said so."
"We did not, however, make a determination as to whether the president did commit a crime," he added.
Sanders, however, leaned on a determination from Attorney General William Barr and his then-deputy Rod Rosenstein, saying that the DOJ's final prosecutorial decisions were "clear" in not bringing charges against Trump.
"The report was clear—there was no collusion, no conspiracy—and the Department of Justice confirmed there was no obstruction," she said.
Barr, in his own letter summarizing the special counsel's principal conclusions and citing his own reasons for not charging Trump with a crime, wrote that evidence found during Mueller's probe was "not sufficient to establish that the President committed an obstruction-of-justice offense."
Mueller restated on Wednesday his determination that the investigation, pursuant to Justice Department policy, could not decide "one way or the other about whether the president committed a crime." This owes to longstanding Justice Department guidance which prohibits the indictment of a sitting president.
Mueller's approach to his office's charging decisions on obstruction of justice has, at times, stood in contrast to Barr's more definitive approach.
"In cataloguing the President's actions, many of which took place in public view, the [Mueller] report identifies no actions that, in our judgment, constitute obstructive conduct," Barr wrote in his letter.
Mueller's Wednesday press conference and original report have been taken by some to be a "road map" for a potential impeachment inquiry, as he relayed that further action could be handled, per the DOJ's guidance, by "a process other than the criminal justice system."
Mueller also indicated that he would be reluctant to appear before Congress to answer questions about the investigation, saying the report is "my testimony," and told reporters he would be resigning from the Department of Justice as the special counsel's office is dissolved.