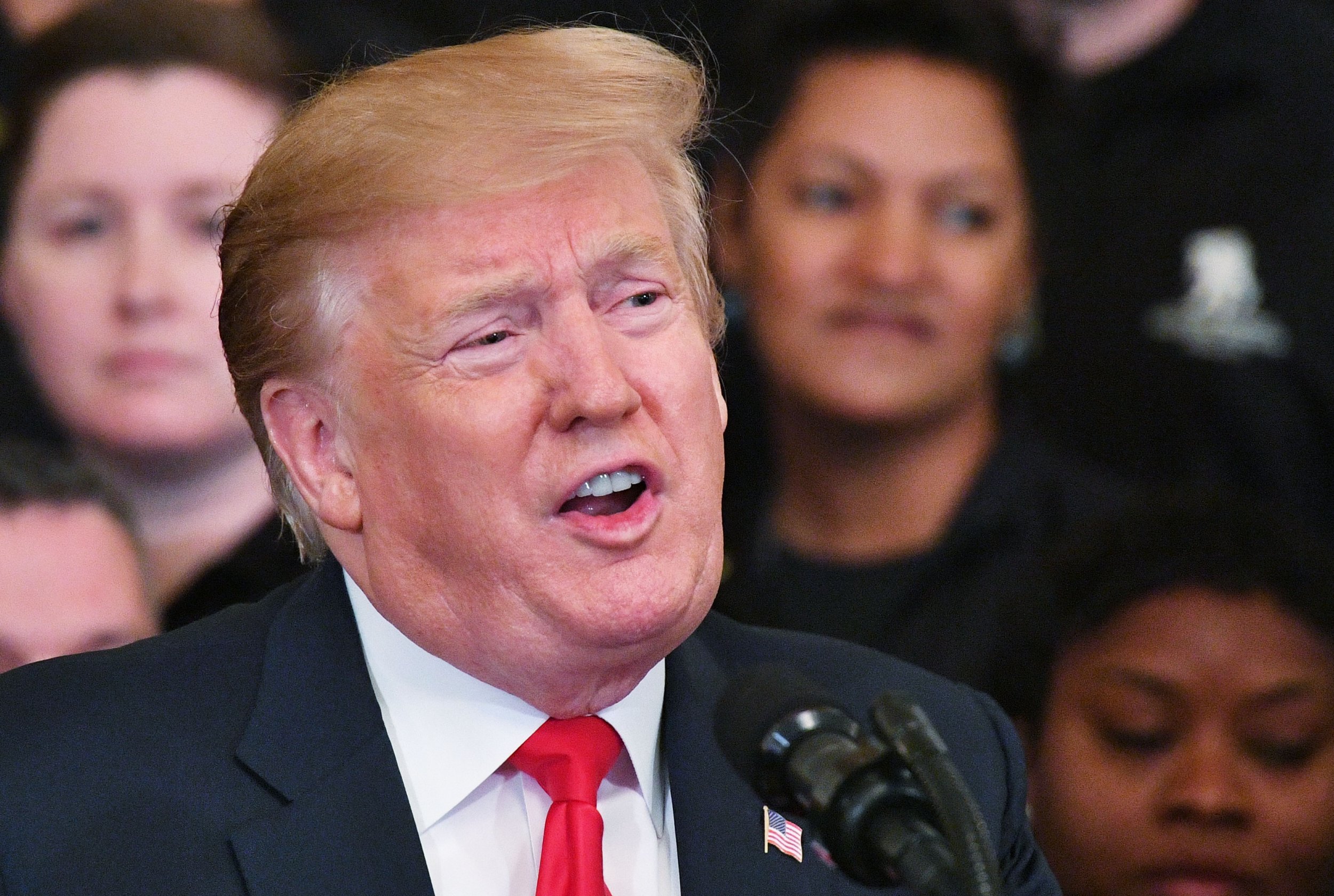 Special counsel Robert Mueller did not absolve President Donald Trump of "collusion" with Russia in his 448-page report of his investigation into Russian interference in the 2016 presidential election, despite Attorney General William Barr's insisting that he did.
Mueller wrote that his team chose to evaluate the actions of the Trump campaign and administration "not under the rubric of 'collusion'" but rather whether the administration had "conspired" to break the law.
Mueller said that while his team saw the term "collusion" pop up frequently in official Trump administration memorandums—either by the president himself and in public reports— "collusion is not a specific offense or theory of liability found in the U.S. Code; nor is it a term of art in federal criminal law. To the contrary, even as defined in legal dictionaries, collusion is largely synonymous with conspiracy as that crime is set forth in the general federal conspiracy statute.
"For that reason, this Office's focus in resolving the question of joint criminal liability was on conspiracy as defined in federal law, not the commonly discussed term 'collusion.'"
The only other references to "collusion" in the body of the report quote the president, his surrogates and former FBI Director James Comey.
But in a Thursday morning press conference, Attorney General William Barr repeated the president's "no collusion" line five times in 22 minutes.
"After finding no underlying collusion with Russia, the Special Counsel's report goes on to consider whether certain actions of the President could amount to obstruction of the Special Counsel's investigation," said Barr.
"In other words, there was no evidence of Trump campaign 'collusion' with the Russian government's hacking," he said later in the press conference. "Yet, as he said from the beginning, there was in fact no collusion," Barr reiterated.
Trump exonerated himself Thursday afternoon by telling a crowd that "I'm having a good day too, it was called no collusion, no obstruction—there never was by the way, and there never will be."
The president also posted a Game of Thrones-inspired image on Twitter that said "no collusion. No obstruction. For the haters and the radical left Democrats- game over."
The Mueller report does not exonerate the president. Although the term "exonerate" appears three times in Mueller's report, the word is used to say "while this report does not conclude that the president committed a crime, it also does not exonerate him."