Mueller's Russia Investigation Team Likely Has NRA's Tax Returns: Report
Robert Mueller, who has been leading a special counsel investigation into Russian interference in the 2016 election, likely possesses the tax filings of the National Rifle Association, according to a new report.
The NRA spent $30 million during the 2016 campaign in an effort to get President Donald Trump elected, which has prompted questions about whether any Russian money was used. While the NRA has denied that it has been questioned by law enforcement, legal experts told McClatchy it's likely Mueller's team has secretly obtained the NRA's tax returns from the Internal Revenue Service.
"There are a lot of unanswered questions," Democratic Senator Ron Wyden told Vanity Fair in June, commenting about the NRA's lack of transparency over its connections to high-ranking Russian officials. "The notion that all of these important oligarchs who had involvement with the NRA and were close to Putin were spending money on a few magazine subscriptions doesn't strike me as very plausible."
Michael Zeldin, a former Justice Department official, told McClatchy the special counsel's review of the NRA's tax returns would be standard procedure for an investigation. "It would be basic blocking and tackling for the prosecutors to seek all relevant tax returns," he said.
While the NRA initially said it had only received one contribution from a Russian-related member in six years, the group acknowledged in April that it had received 23 Russian-related contributions since 2015.
"The NRA has fallen into a public relations trap, and the Russians knew damn well what they were doing," former NRA spokesman John Aquilino told McClatchy. "The NRA was naive and got hoodwinked."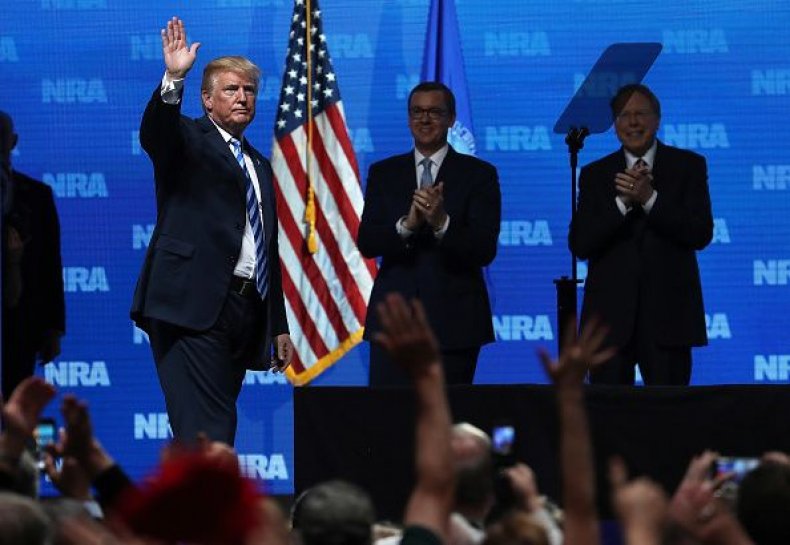 As Mueller's investigation continues, President Trump has increased his rhetoric against the special counsel, claiming repeatedly that there was no collusion between his campaign and the Russian government.
"The 13 Angry Democrats (plus people who worked 8 years for Obama) working on the rigged Russia Witch Hunt, will be MEDDLING with the mid-term elections, especially now that Republicans (stay tough!) are taking the lead in Polls," Trump tweeted, without any evidence for his claim about the special counsel. "There was no Collusion, except by Democrats!"
In January, Trump called the investigation "the single greatest Witch Hunt in American history."
"There was no collusion, everybody including the Dems knows there was no collusion, & yet on and on it goes. Russia & the world is laughing at the stupidity they are witnessing. Republicans should finally take control," he said.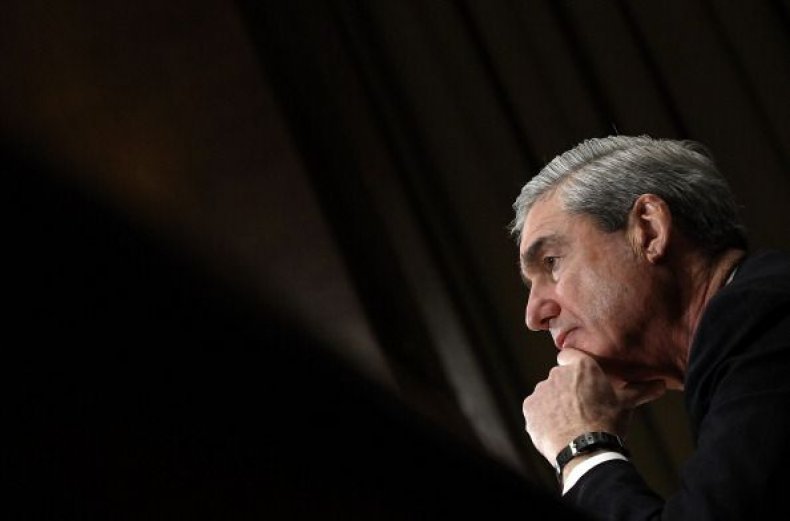 The NRA, which markets itself as "America's longest-standing civil rights organization," has grown into an influential political organization with its Political Victory Fund, which serves to rate and endorse political leaders according to how their policies would affect the NRA.
"Now is the time to unite," NRA Executive Director Chris Cox said in May 2016 when the organization first endorsed Trump for president. "If your preferred candidate got out of the race, It's time to get over it."