Mueller Report Lays Out Argument for Congress to Investigate Trump on Obstruction of Justice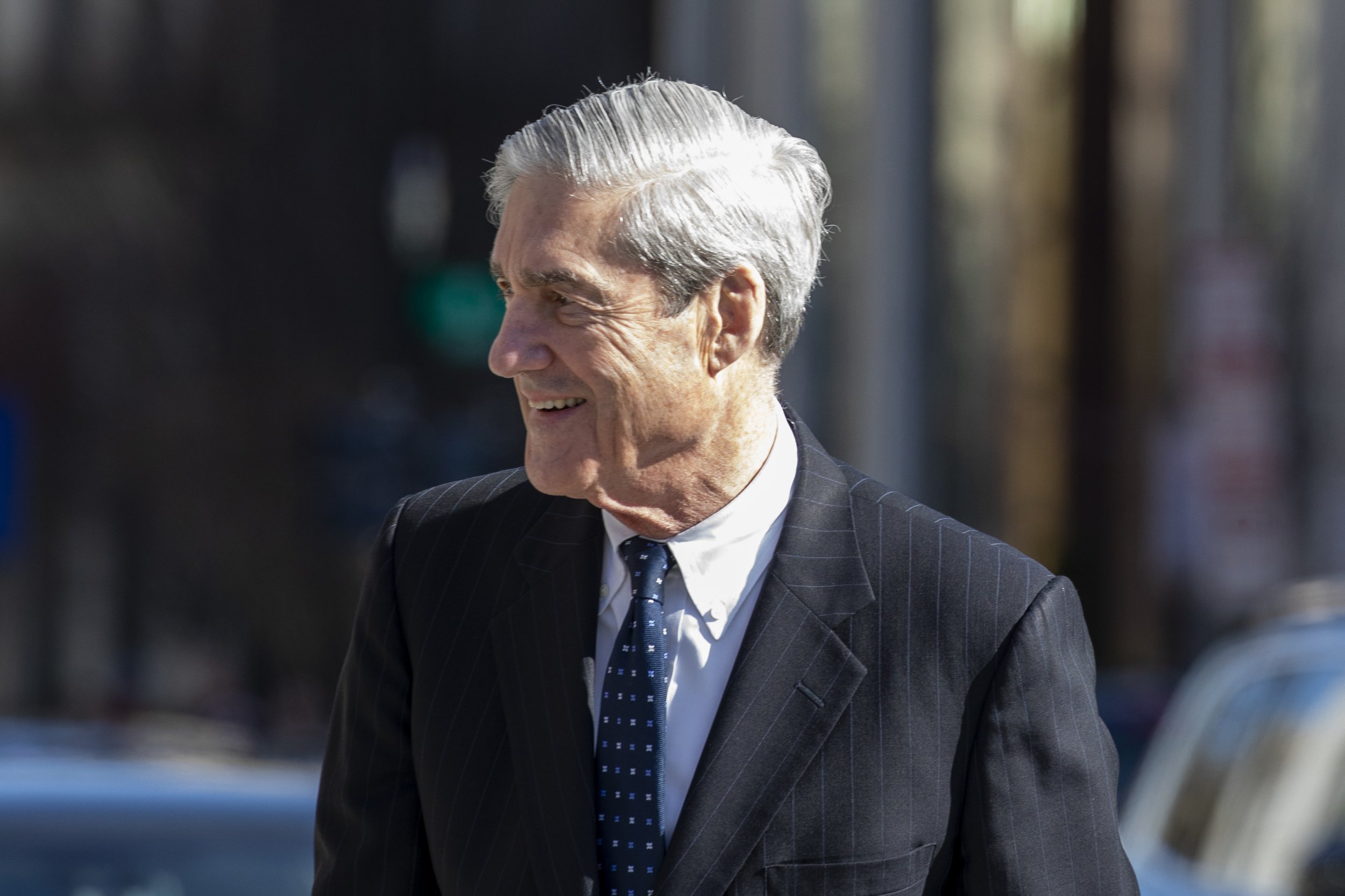 Special counsel Robert Mueller said in his report on Russian meddling in the 2016 presidential election that Congress has the full authority to evaluate evidence and try President Donald Trump on obstruction of justice charges.
"With respect to whether the President can be found to have obstructed justice by exercising his powers under Article II of the Constitution, we concluded that Congress has authority to prohibit a President's corrupt use of his authority in order to protect the integrity of the administration of justice," wrote Mueller in a section of his report entitled 'Constitutional defenses.'
"The conclusion that Congress may apply the obstruction laws to the President's corrupt exercise of the powers of office accords with our constitutional system of checks and balances and the principle that no person is above the law," he continued.
Mueller's conclusion that Congress could bring obstruction of justice charges against President Trump became public just hours after Attorney General William Barr asserted to the press that Mueller did not say he wanted to leave the decision about obstruction to Congress.
"Special Counsel Mueller did not indicate that his purpose was to leave the decision to Congress. I hope that was not his view because we don't convene grand juries and conduct criminal investigations for that purpose," said Barr, who decided to rule that there was no obstruction of justice. "I didn't talk to him directly about the fact that we were making the decision, but I'm told he thought it was my prerogative to make that decision."
In his report, Mueller outlined that he believed Congress would be able to investigate Trump under Supreme Court precedent. "The separation-of-powers doctrine authorizes Congress to protect official proceedings, including those of courts and grand juries, from corrupt, obstructive acts regardless of their source," he wrote. "We also concluded that any inroad on presidential authority that would occur from prohibiting corrupt acts does not undermine the President's ability to fulfill his constitutional mission."
During his press conference, Barr said that he and Deputy Attorney General Rod Rosenstein "disagreed with some of the special counsel's legal theories," though did not specify which theories he was alluding to.
House Judiciary Committee Chairman Jerry Nadler said Thursday that he would subpoena the full, unredacted Mueller report.
"Because Congress requires this material in order to perform our constitutionally-mandated responsibilities, I will issue a subpoena for the full report and the underlying materials." In a Medium post, Nadler wrote, "The Special Counsel made clear that he did not exonerate the President. The responsibility now falls to Congress to hold the President accountable for his actions."
Late Thursday afternoon, Nadler said on CNN he believed the report "was written with the intent on providing Congress a roadmap."
Top Democrats including Nadler and House Speaker Nancy Pelosi have called for Mueller to testify in front of Congress.