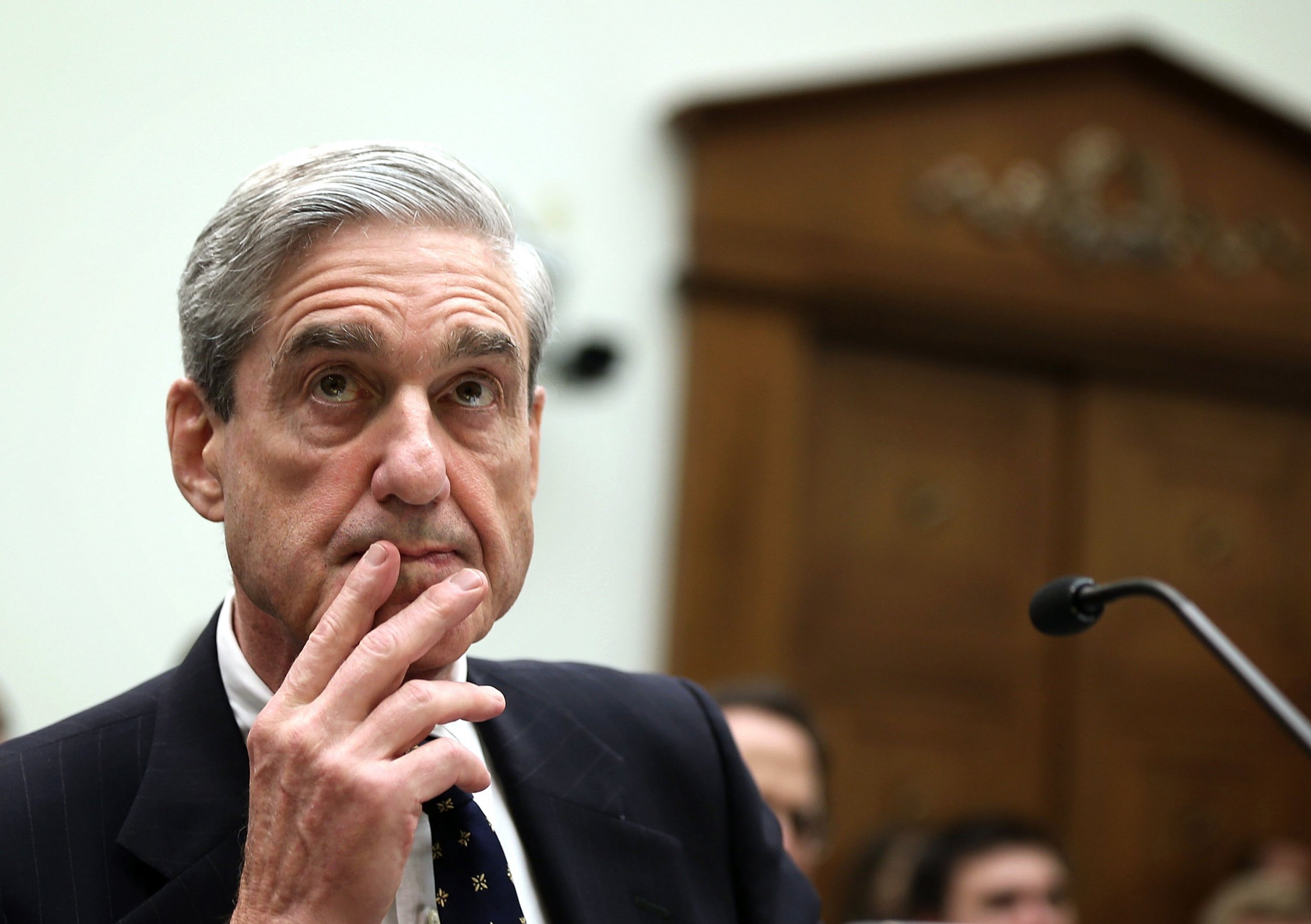 A former assistant to Robert Mueller said the special counsel left an obstruction of justice decision on President Donald Trump open because of "defective" regulations around his position within the Department of Justice.
Michael Zeldin, who served as special counsel for money laundering matters to criminal division assistant attorney general Mueller in the early 1990s, said that Mueller punted the decision due to a disagreement between the Office of Special Counsel and the Justice Department over the liability of obstruction charges on the facts presented.
"My thought is that the special counsel regulations are defective, because of the problem we see in this case, which is the special counsel is really not a truly independent counsel," Zeldin told Newsweek.
Under special counsel regulations, Mueller was not managed day-to-day by the Justice Department but "he is at the end of the day obliged to adhere to Department of Justice policy and perhaps preference—unless he objects to their decision, in which case there has to be a notification to Congress," Zeldin said.
Regulations were different when Zeldin, now a CNN legal analyst, worked with Mueller in the Justice Department.
In the wake of the Watergate scandal, Congress in 1978 passed a law allowing for independent counsels to be appointed, but it let the law expire in 1999. The independent counsel regulation was replaced with one for special counsels that had "less 'independence' from the attorney general and the Department of Justice than did the independent counsels,'" according to a report from the Congressional Research Service.
"The problem we find ourselves in today in part is Mueller went along with the Department of Justice's policy that he felt that he was really duty bound to," Zeldin said.
Additionally, the special counsel regulations put constraints on the release of documents that "swung the pendulum too far in favor of secrecy," leaving uncertainty as to whether the full Mueller report will see the light of day, he said.
"So now we have the situation where everyone is clamoring for an understanding of what underlies Mueller's belief that the evidence does not exonerate the president, and we don't have an easy way to get it," Zeldin said.
Zeldin added that "we don't really know how big of a problem it is" that Mueller left the issue of obstruction blank because the full report has not been disclosed to the public.
Attorney General William Barr in his summary "just pulled out one sentence from the report and, like most things, things don't make sense until you see the full context, so we're also left groping in the dark," Zeldin said. "That's the problem."
A possible disagreement between the Office of Special Counsel and the Department of Justice was likely also why the special counsel did not push for a subpoena and deferred to the Justice Department's traditional decision to not prosecute, Zeldin said.
David Dorsen, a Watergate assistant chief counsel in 1973 and 1974, said Mueller should have made a determination on obstruction because "that's what people expected and his mandate" specifically covered that along with Russian interference.
"I think he failed to do a significant part of his job when he did not give any sort of evaluation with respect to obstruction of justice," Dorsen told Newsweek on Monday.
Dorsen speculated that Mueller might have thought Trump could not be indicted, and "thought best not to reach a conclusion that had no legal significance."
But the full report could be incriminating, he said.
"The report could without saying there was a basis for indicting Trump, clearly signal there was a basis for indicting Trump," Dorsen said. "He might have come close to giving a conclusion, but the very weight of the evidence that he discloses (could suggest) an obstruction of justice."
Dorsen, a Democrat, said he has "the greatest confidence" in the professionalism and judgment of prosecutors still investigating Trump in the Southern District of New York, where he worked from 1964 to 1969.
"Any suggestion that they are not conscientiously doing the job is wrong," Dorsen said.
Georgetown University Law Center professor Victoria Nourse came up with several reasons Mueller deferred on the obstruction decision.
Prosecutors can only charge someone with obstruction if they can prove it beyond a reasonable doubt.
"There are many cases in which targets turn out to be guilty, but the prosecutor simply does not have the evidence to meet that high of a standard," Nourse told Newsweek on Monday. "Remember O.J. [Simpson]? Bill Cosby? This happens every day in prosecutors' offices."
Another factor is that Mueller did not interview Trump.
"The best evidence of intent typically has to come from the defendant's own words, including statements to others at the time," Nourse said. "And public statements from a President have an uncertain legal status—there simply are no precedents because Presidents don't say these kind of things publicly."
Obstruction generally concerns a person who is covering up a crime. Barr's letter stated that once the prosecutor found no way to prosecute for conspiracy, there was no underlying crime the alleged defendant was attempting to cover up, Nourse said.
"That's a bit too quick, because the president could have been found to cover up other people's crimes, even if there was no conspiracy," Nourse opined, mentioning Trump's former national security adviser Michael Flynn and former Trump campaign chairman Paul Manafort.
Nourse also pushed back on Trump's argument that he cannot obstruct justice because the Constitution gives him the sole responsibility over the Justice Department.
"I disagree entirely with this argument—the president is not above the law just because he heads the Justice Department," Nourse said. "But there are those, some of them on the Supreme Court today, who believe it is plausible."
The decision around whether Mueller's full report will be released has to be made in the context of the current regulations, Zeldin said.
"And the regulations," he said, "Do not allow for a lot of transparency."