What is 'Collusion' and Why Is Robert Mueller Unlikely to Use the Word In His Report on Trump and Russia?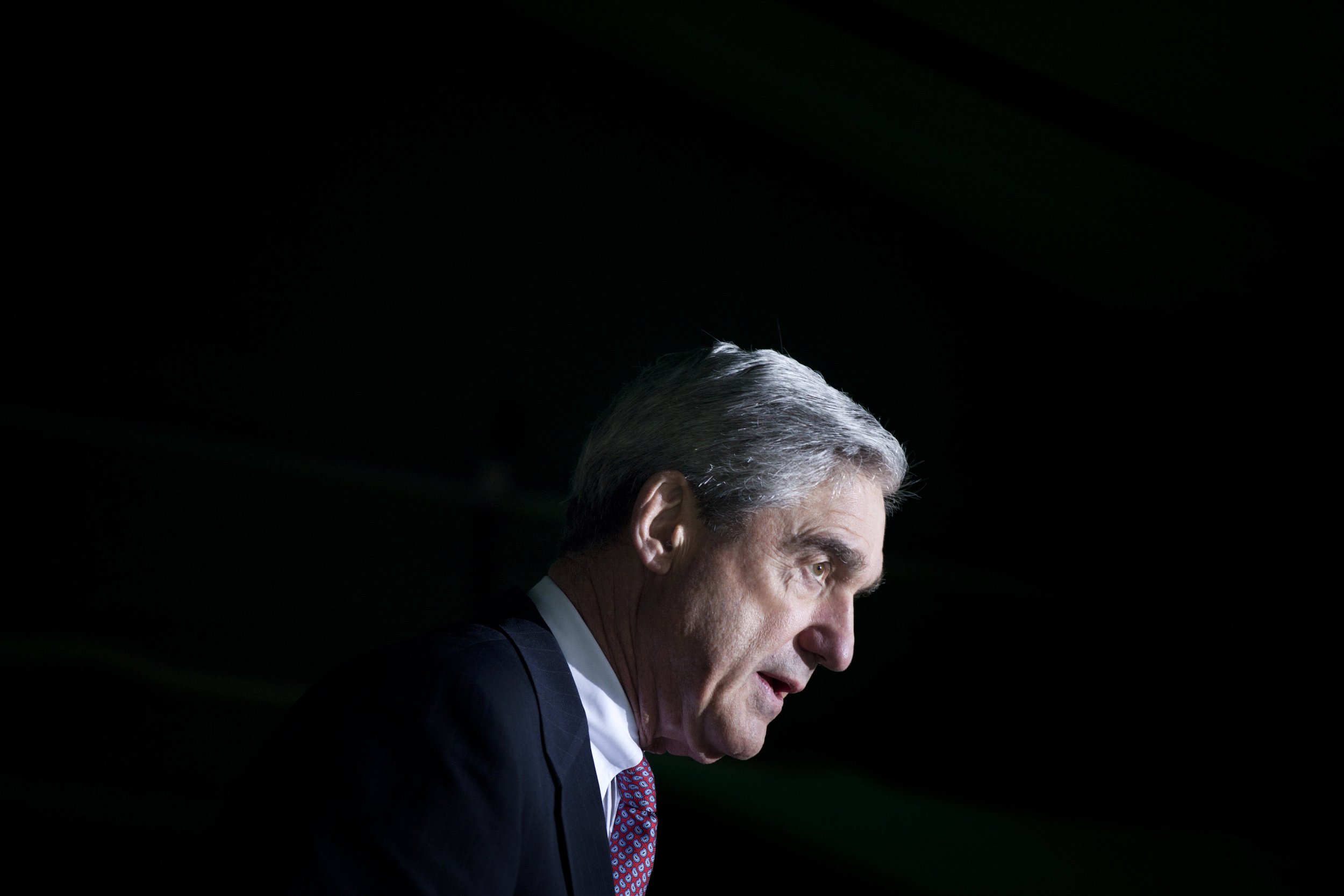 The document that Washington—and much of the country—has long anticipated has finally been turned over to the U.S. Department of Justice.
Special Counsel Robert Mueller's report of his investigation into Russian interference in the 2016 election and possible collusion with the Trump campaign has been completed 675 days after it began.
"The Special Counsel has submitted to me today a 'confidential report explaining the prosecution or declination decisions' he has reached," Attorney General William Barr said in a letter to the chairmen and ranking members of the House and Senate Judiciary Committees. "I am reviewing the report and anticipate that I may be in a position to advise you of the Special Counsel's principal conclusions as soon as this weekend."
Barr said he will consult with Deputy Attorney General Rod Rosenstein and Mueller to "determine what other information from the report can be released to Congress and the public consistent with the law, including the Special Counsel regulations, and the Department's long-standing practices and policies." Barr vowed to provide "as much transparency as possible."
But the report is unlikely to mention the word collusion, a term commandeered by members of the media, lawmakers and the White House to mean the end all, be all of Donald Trump's presidency. And there's a reason for that likely lack of reference.
The absence of "collusion" is likely because there was a lack of evidence to charge additional people with conspiracy, former assistant special Watergate prosecutor Nick Akerman told Newsweek.
"If it's just a report, you'd think there'd be reference to that," Akerman said. "On the other hand, under traditional Department of Justice rules, if there's not enough evidence to indict any of the Americans on conspiracy, it's not something they can or should mention. It's up to Congress to figure out that evidence."
Collusion, in and of itself, is also not a statutory crime.
"When people say 'collusion' they are likely referring to conspiracy to defraud the United States by interfering with the fair administration of elections," Barbara McQuade, former U.S. Attorney for the Eastern District of Michigan, told Newsweek.
The conspiracy charge was used when the Justice Department indicted 12 Russian intelligence officers in July for allegedly meddling in the 2016 election. They were accused of working with the Russian GRU military intelligence agency to "hack into computers, steal documents and release those documents with the intent to interfere with the election," Rosenstein said. The Russians' targets were the Democratic National Committee and the Hillary Clinton presidential campaign.
"There was no collusion. There was no obstruction. Everybody knows it. It's all a big hoax," Trump told reporters Friday.
Trump's personal attorney, Rudy Giuliani, insisted in January on CNN that he has only said Trump, not his campaign, was innocent of colluding with Russia.
"I never said there was no collusion between the campaign," Giuliani said. "Or between people in the campaign."
Some have pointed to incidences involving the president's eldest son, Donald Trump, Jr., and Roger Stone, his longtime friend and former adviser, as reason to believe then-candidate Trump sought to conspire with Russia to interfere in the election.
Trump Jr. met with a Russian lawyer in the summer of 2016 at Trump Tower in an attempt to obtain dirt on Clinton. Stone allegedly communicated with WikiLeaks about their release of stolen Democratic National Committee emails, according to the indictment, after "a senior Trump Campaign official was directed to contact Stone about any additional releases and what other damaging information [WikiLeaks] had regarding the Clinton Campaign."
Thirty-seven people and entities were charged, encompassing 199 criminal counts, over the course of Mueller's probe, including seven people who have pleaded guilty and five who were sentenced. Several former Trump associates and former White House officials were among those who were charged, pleaded guilty or convicted.
Those closest to the president include: former attorney Michael Cohen, sentenced to three years in prison for lying to Congress, campaign finance violations and tax and bank fraud; former campaign chairman Paul Manafort, sentenced to more than seven years in prison for witness tampering, conspiracy, hiding money in foreign bank accounts and tax and bank fraud; former National Security Adviser Michael Flynn, pleaded guilty to lying to the FBI; longtime ally Roger Stone, indicted for lying to Congress, witness tampering and obstruction; former campaign adviser George Papadopoulos, served 14-day jail sentence for lying to the FBI about his contacts with Russians; Manafort business partner Rick Gates, who pleaded guilty to conspiracy and lying to the FBI; and Manafort associate Alex van der Zwaan, who pleaded guilty to lying to the FBI.