Robert Mueller's Report Is 'Just the Beginning' of Donald Trump's Legal Troubles, Experts Say
Special counsel Robert Mueller has finally completed his nearly two-year investigation into Russian election interference, handing off his highly anticipated report to the attorney general on Friday. But legal experts warn that even though Mueller's probe has stopped, there are still plenty more legal woes facing President Donald Trump.
"The Mueller investigation is but a fraction of the president's troubles. If anything, it's just the beginning," Bradley Moss, a national security lawyer and former federal prosecutor, told Newsweek.
Attorney General William Barr notified congressional leaders about Mueller's conclusion of the investigation in a letter, writing that he is "reviewing the report and anticipate that I may be in a position to advise you of the special counsel's principle conclusions as soon as this weekend."
Mueller's probe into Russian election meddling and possible collusion with the Trump campaign has already brought down a number of the president's former associates, including former lawyer Michael Cohen, onetime campaign chairman Paul Manafort and former national security adviser Michael Flynn. And many speculate that the findings can potentially be just as damaging for Trump.
But New York–based federal prosecutors can investigate areas of the president's life that are off-limits for the special counsel's office, including his business empire, his inaugural committee and his personal finances.
"I think that [the Mueller report] certainly is not the end-all, be-all for legal problems and ethics problems for the president," Noah Bookbinder, executive director at the Citizens for Responsibility and Ethics in Washington, told Newsweek.
"There's just a lot of really problematic conduct that is being investigated, and that's not to say that what special counsel Mueller found is not going to be incredibly important…but there's some danger to looking at whatever he produces as the definitive statement on whether or not this president did anything wrong," he said.
Bookbinder added that Mueller has a "very narrow mandate" as the special counsel, but "there's a whole lot more out there."
Last month, the Southern District of New York issued a sweeping subpoena to Trump's inaugural committee to hand over financial and donor records. Prosecutors are investigating everything from the committee's spending to whether any donations came from illegal foreign entities.
The SDNY also obtained a guilty plea from Cohen, Trump's former personal attorney and self-described "fixer." Cohen admitted to eight felony counts, two of which involved campaign finance violations involving hush money payments made to two women before the 2016 election. The former attorney said that he was directed to commit the crimes by the president himself.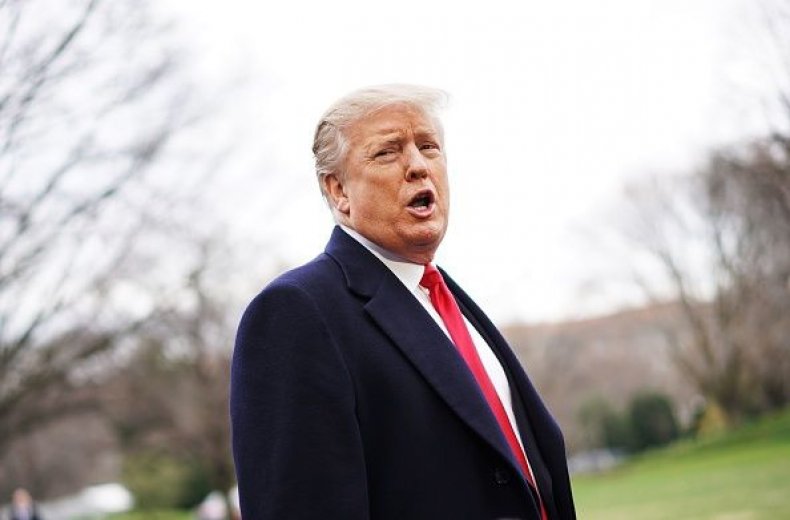 The court's recent release of search warrant documents relating to the FBI's raid on Cohen suggests that federal prosecutors are not done looking into the president's alleged involvement in the hush money conspiracy. Nearly all the material relating to the campaign finance violations was redacted.
"The SDNY investigation, in the end, has to be far more concerning for the president," Moss said, adding that Trump is effectively "already an unindicted co-conspirator" in Cohen's crimes.
"With the investigation reaching into possible bank, loan and insurance fraud issues regarding which Cohen handed over documentation to federal prosecutors, that probe threatens the president, his family and his business empire," he said.
Along with the SDNY, Congress may also pose a significant threat to the president, depending on what discoveries are made from the Mueller report. Since taking over the House of Representatives in January, Democrats have already launched sweeping investigations into Trump, his finances and his administration.
"Depending on what it finds, Congress will probe into the matter in line with its multi-pronged inquiries into possible impeachment charges," Moss said.
Trump said he welcomes the public release of the Mueller report, even though he has repeatedly slammed its very existence as "ridiculous." Last week, Trump claimed that he told Republicans to "play along" with a unanimous House vote (420-0) to make the report available to the public.
"Let it come out. Let people see it," Trump told reporters Wednesday. "Let's see whether or not it's legit."