Robert Mugabe Awarded China's Version of Nobel Peace Prize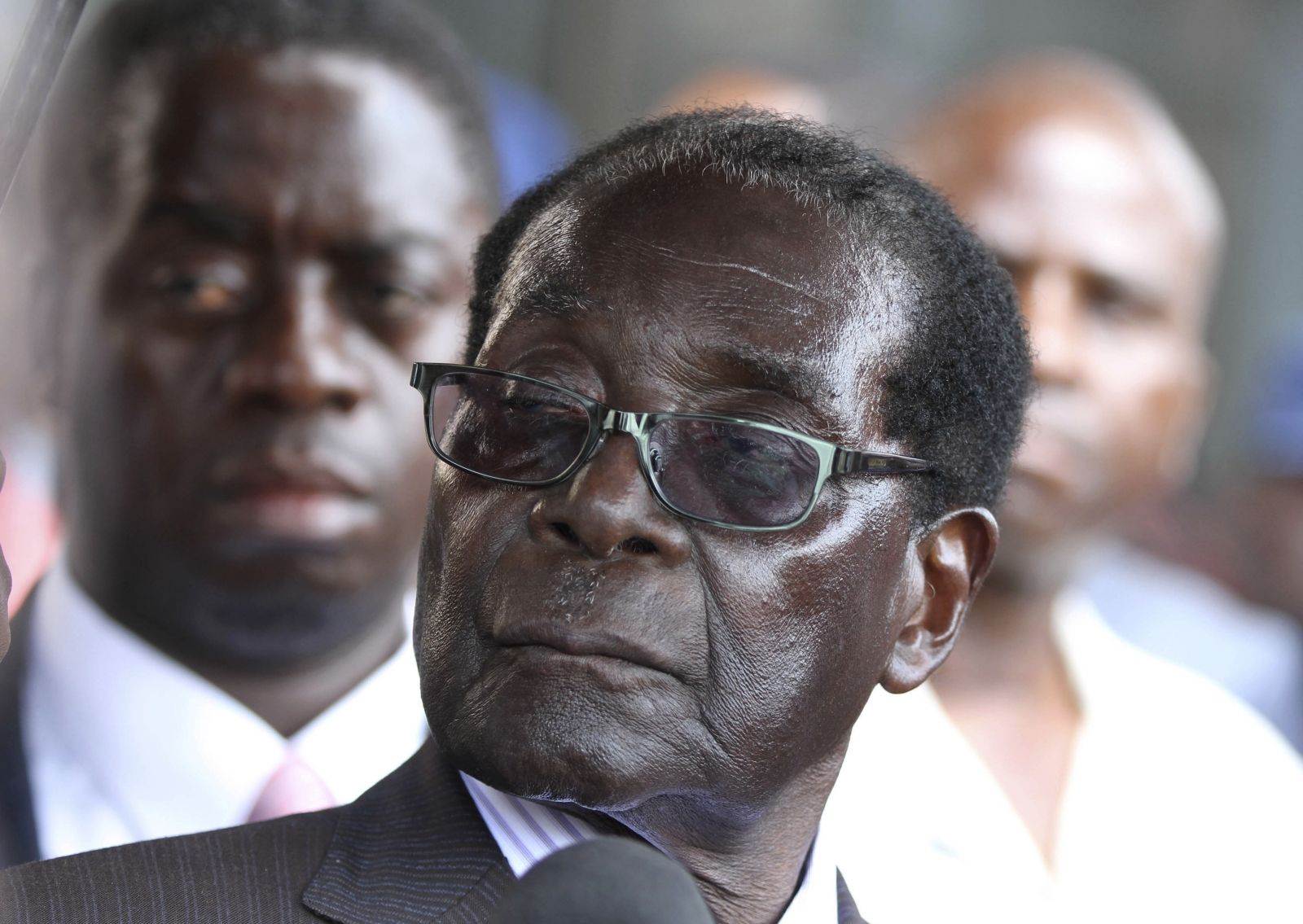 Robert Mugabe, the Zimbabwean president, has been named this year's winner of China's Confucius Peace Prize.
The chairman of the award, dubbed China's version of the Nobel Peace Prize, said Mugabe was chosen for "injecting fresh energy" into the efforts for world peace and African unity, the Guardian reports.
Ninety-one-year-old Mugabe has been president for 28 years, and has left Zimbabwe's economy in tatters after decades of dictatorial rule. He has frequently been criticized by the West for his alleged corruption and disregard for human rights, and earlier this year, the Guardian reported that new evidence showed Mugabe was implicated in massacres carried out during the 1980s and 1990s that resulted in the deaths of 20,000 civilians.
Other nominees for the award included Microsoft founder Bill Gates and U.N. Secretary-General Ban Ki-moon. Previous winners include Russian President Vladimir Putin and Cuba's Fidel Castro.
The prize committee praised Mugabe's leadership and work ethic, saying in a statement: "Ever since Robert Mugabe was sworn in as the president of Zimbabwe in the 1980s, he has worked hard to bring political and economic order to the country and to improve the welfare of the Zimbabwean people by overcoming hardship."
The Confucius Peace Prize was established in 2010 after Chinese dissident writer Liu Xiaobo, who called for political reform and the end of communist rule in China, was awarded the Nobel Peace Prize, causing outrage in the country. The organizers have no connection to the Chinese government, reports Quartz.
"China is a great nation that has been influenced by the Confucian concept of peace for a long time," Tan Changliu, the chairman of the awards committee, told CNN in 2010. "We want to promote world peace from an Eastern perspective."
The Confucius Peace Prize is named after the ancient Chinese philosopher. Prize winners receive a golden statuette trophy of Confucius and 100,000 Chinese yuan ($15,700).