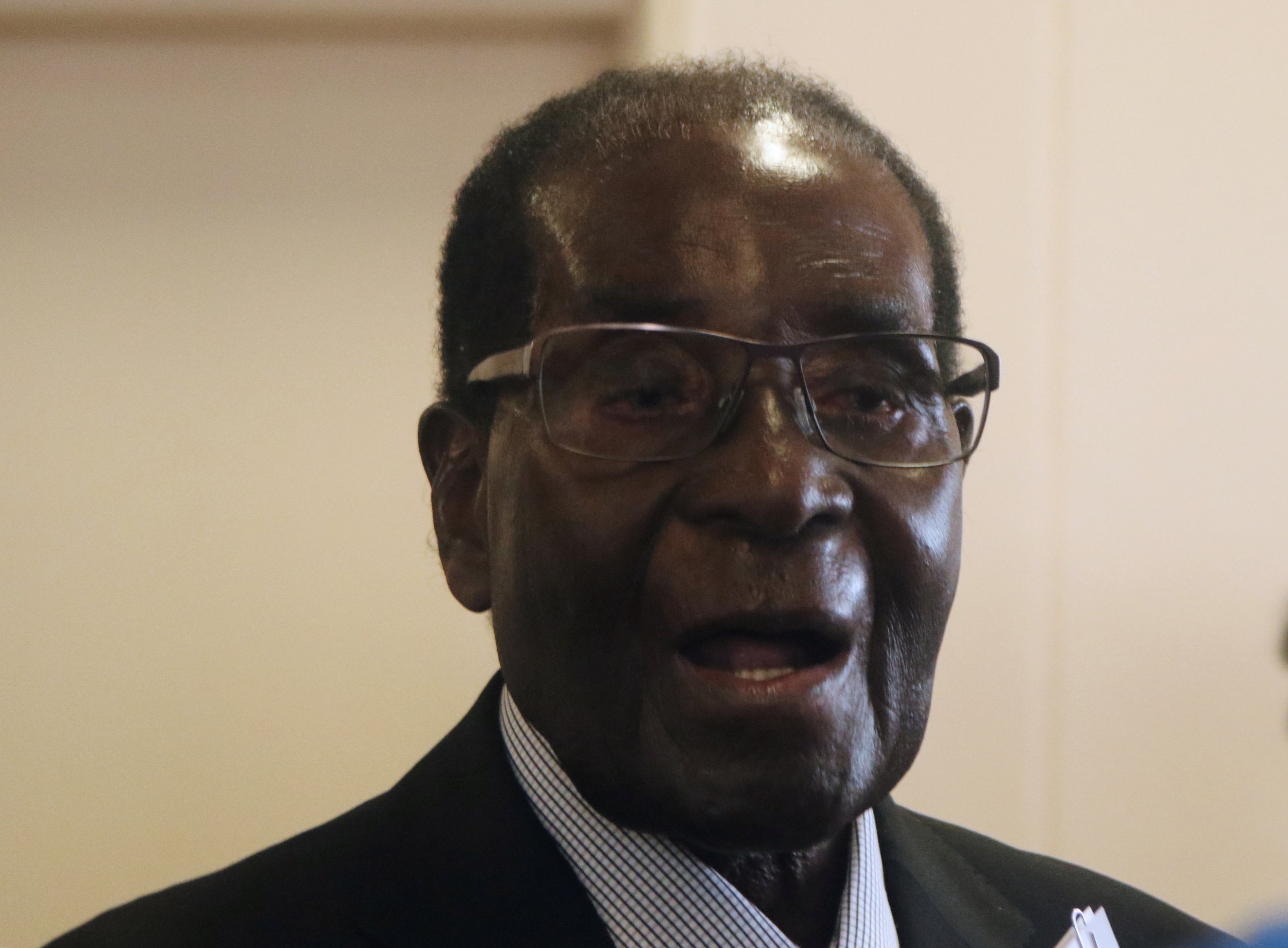 Zimbabwe's President Robert Mugabe celebrates his 93rd birthday on Tuesday, and the European Union knew just the gift for the occasion: a renewal of sanctions on the strongman leader.
The Council of the European Union voted on Friday to continue economic and travel restrictions on Mugabe, his wife Grace Mugabe, and the country's defense industry.
The sanctions have been in place since 2002 and restrict the president's travel, freeze some of his assets and ban EU member states from trading arms with Zimbabwe. But the EU Council did vote on Monday to partially lift an arms embargo to allow for trade of explosives used in mining and infrastructure.
Mugabe, the world's oldest non-royal serving head of state, has slammed the EU and the U.S for imposing heavy sanctions on Zimbabwe's faltering economy. The southern African country has high levels of unemployment and Zimbabwe's central bank introduced a pseudo-currency, known as bond notes, in late 2016 to deal with a foreign exchange shortage. Zimbabwe does not have its own currency after the Zimbabwean dollar became worthless following massive hyperinflation, and was abandoned in 2009.
The EU sanctions were first imposed following a program of land grabs enforced by Mugabe, where farms owned by white Zimbabweans were forcibly seized. Mugabe's ZANU-PF party has also been accused of rigging elections and cracking down on political opposition.
In a television interview with state broadcaster Zimbabwe Broadcasting Corporation, Mugabe said he was worried that, 37 years after the country's independence in 1980, some black Zimbabweans were still content to work for white people.
Mugabe said in an excerpt carried by the state-run Herald newspaper : "We would want to see our people turned into entrepreneurs. Have we really become producers of our own goods, have we become the masters of our own economy, or are we still thinking of whites as the best entrepreneurs and Africans as laborers for these entrepreneurs?"
Mugabe saw a wave of unprecedented political protests in 2016, with opposition parties and civil society groups—including the #ThisFlag movement, started by Harare-based pastor Evan Mawarire—demanding economic reform and political change.