Nepotism in Zimbabwe: Robert Mugabe's Daughter Hired to Stop Bad Press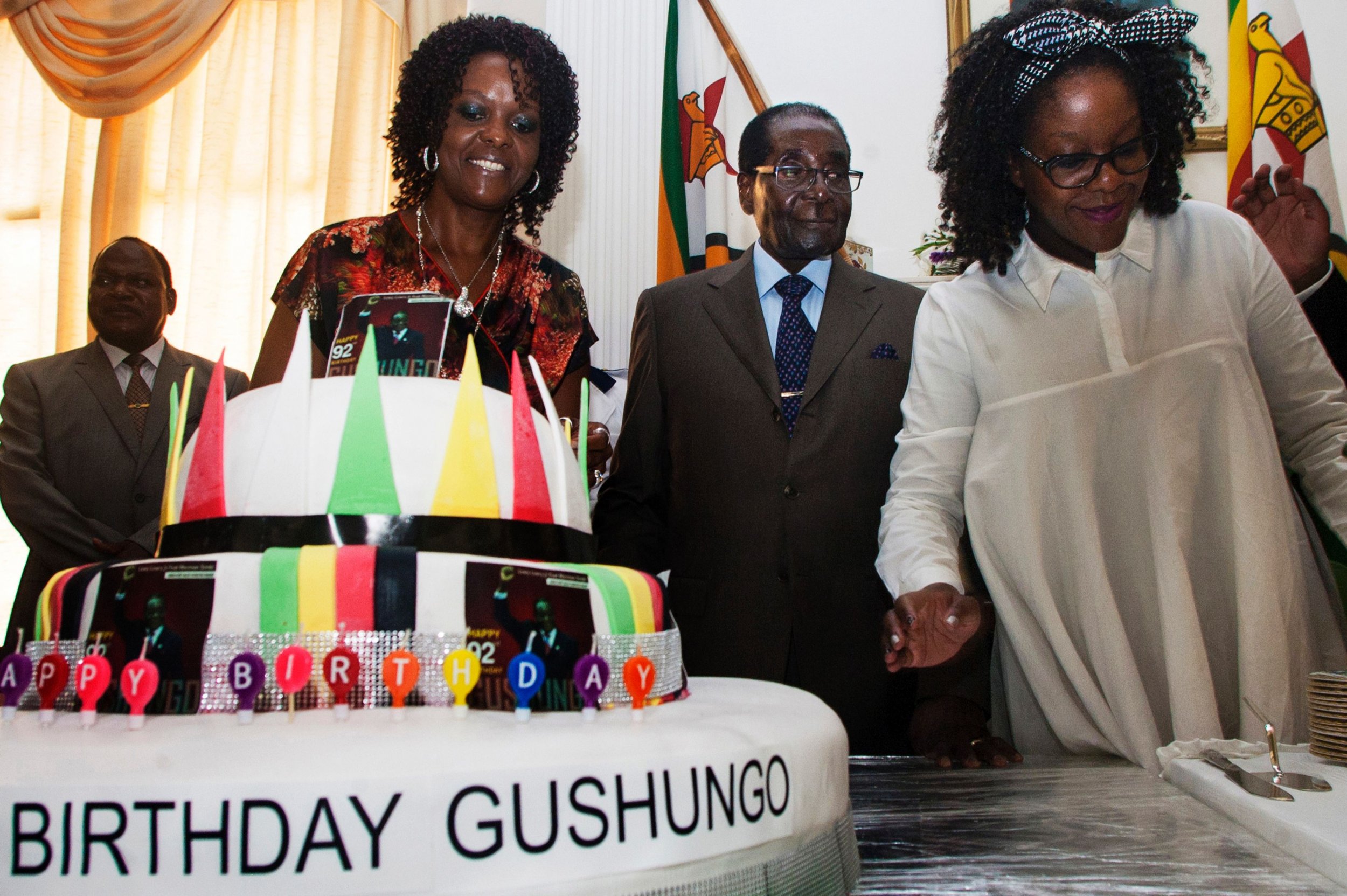 "There is only one thing in the world worse than being talked about, and that is not being talked about," wrote Oscar Wilde in his 19th-century novel The Picture of Dorian Gray.
But for Zimbabwe's veteran president Robert Mugabe, the old adage that any publicity is good publicity does not appear to hold true. Several social media campaigns have targeted the 93-year-old leader over the past year, resulting in a nationwide strike and mass protests rarely seen in the southern African country since Mugabe came to power in 1980.
So in a move perhaps designed to curtail the negative press, one of Mugabe's ministers has appointed the president's only daughter, Bona Chikore, to the country's censorship board with the task of monitoring films and media, including social media.
Zimbabwe's Home Affairs minister Ignatius Chombo announced the makeup of the new board on Tuesday, according to the country's state-run Herald newspaper. Other appointees included a spokeswoman for Zimbabwe's police force, which human rights groups have accused as acting as enforcers for the ruling ZANU-PF party, and a Catholic priest who has acted as a spiritual confidante to Mugabe for decades.
"In today's environment where there is heightened scrutiny by members of the public, Internet and social media use, you are going to be faced by many challenges in administering the Act [of Parliament relating to censorship]," said Chombo, according to the Herald. The minister also announced that the tenure of the censorship board had been extended from three years to five. The state-run Zimbabwe Broadcasting Corporation said that the censors would have "a mammoth task" to police the "rampant abuse of social media" purportedly taking place ahead of elections in Zimbabwe in 2018.
In 2016, Zimbabwean citizens took to social media to express their discontent with the economic situation in the country: Zimbabwe has high levels of poverty and unemployment, and a foreign exchange crisis led to the reserve bank printing its own pseudo-currency, known as bond notes, which has no value outside the country. (Zimbabwe has not had its own currency since the Zimbabwean dollar collapsed in 2009 after massive hyperinflation.)
The most popular social media movement was led by Evan Mawarire, a pastor from the capital Harare. Mawarire started the #ThisFlag movement, which gained thousands of followers and promoted a national shutdown of businesses in July. Zimbabwean prosecutors charged Mawarire with inciting violence and attempting to subvert the government; he is currently awaiting trial.
Chikore, 29, is the second child of Mugabe and his wife Grace. She married Simba Chikore, a senior figure at national airline Air Zimbabwe, in 2014, and the couple have one child.
But Chikore is not the only member of Mugabe's clan to have bagged a position of influence under the president's rule.
Grace Mugabe, the president's second wife (his first, Sally Hayfron, died in 1992), has asserted herself to become a leading figure in the ruling ZANU-PF coalition in recent years—and a potential successor to her husband as president. Grace leads a faction within the ruling party known as G-40, which is battling behind the scenes against supporters of Emmerson Mnangagwa, the vice-president, who is also touted as a potential future president when Mugabe retires or dies.
Patrick Zhuwao, a nephew of the president, is the country's current minister of youth, indigenization, and economic empowerment. Zhuwao, whose mother Sabina is Mugabe's sister, is also a stakeholder in Telecel Zimbabwe, the country's second-largest mobile phone network.