Robert Mugabe Says His Ouster Was a 'Disgrace' that Must Be Undone
Former Zimbabwe president Robert Mugabe has argued "we must undo" the army takeover that pushed him from power in November 2017, after having dominated Zimbabwean politics for almost four decades.
Speaking to South Africa's SABC broadcaster, 94-year-old Mugabe described his ousting as a "coup d'état", AFP reported. "We must undo this disgrace which we have imposed on ourselves, we don't deserve it... Zimbabwe doesn't deserve it," Mugabe said.
Mugabe resigned from his position following a short army takeover, during which he was put under house arrest. Military leaders acted to end his 37-year rule as the dictator was positioning his 52-year-old wife Grace—who had been building her own support base within the ruling party and was seen as hostile to the security establishment—as his successor.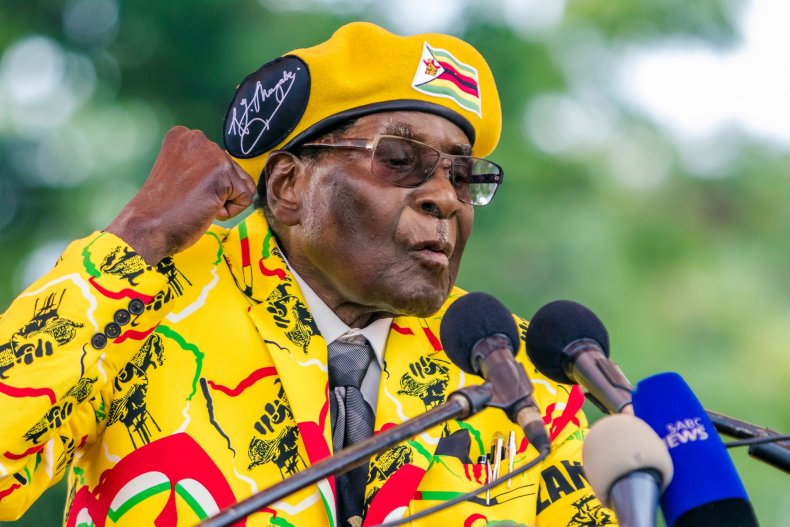 Emmerson Mnangagwa, a longtime fixture of Zimbabwe's government and vice president until his firing 2014, succeeded Mugabe as president. Known as "The Crocodile," Mnangagwa fought alongside Mugabe in the country's liberation war that ended with the proclamation of the Republic of Zimbabwe in 1980.
Speaking to Britain's ITV News, Mugabe continued his combative comments in a denunciation of the "coup" and of his 75-year-old successor Mnangagwa. Though he claimed he does not hate his former colleague, Mugabe argued that Mnangagwa had "betrayed the whole nation" and that his presidency is "illegal" and "unconstitutional."
Mugabe claimed that he had no intention of returning to power. "I don't want to be president, no of course," he said. "I'm now 94." However, he demanded that he be involved in deciding how the country is run, arguing, "People must be chosen in government in a proper way. I'm willing to discuss, willing to assist in that process—but I must be invited."
"I never thought... [Mnangagwa] would be the man who turned against me," said Mugabe.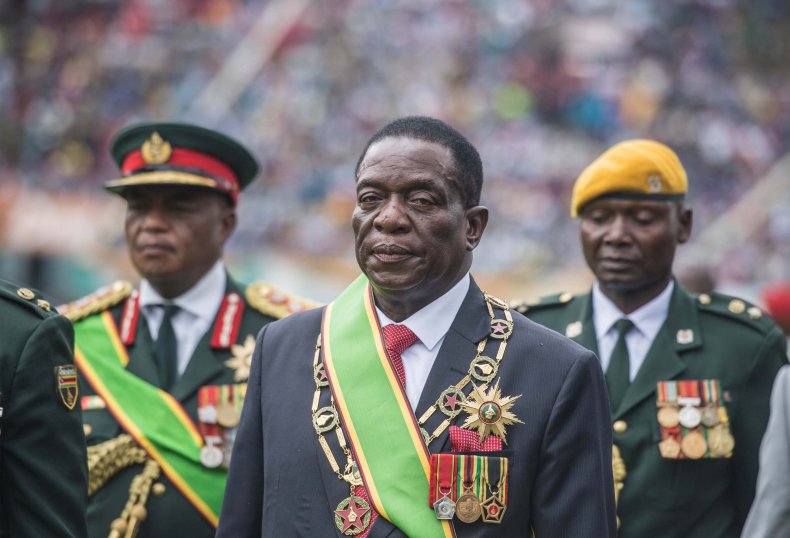 The interviews have likely been organized to impact the coming presidential election, which is expected to take place by the end of August. Mugabe's appearances were organized by the National Patriotic Front (NPF) party, which hopes to defeat Mnangagwa's government in the contest, AFP reported.
Mugabe's rule became known for human rights abuses and economic collapse. From the 1990s onwards, the country suffered from rampant hyperinflation. Zimbabwe's peak month of inflation is estimated to be 79.6 billion percent in mid-November 2008. By the time he left office, Zimbabwe's real per capita incomes were 15% lower than they were in 1980, Sky News said.
The former strongman, however, told ITV News that his mistakes "weren't that bad," and that "in comparison to other countries in Africa, we have had greater prosperity here and people have their land."
When asked about his regime's human rights abuses, Mugabe admitted, "We have been accused of that and on that side, yes some errors were done."