As Robert Mugabe Turns 92, Succession Battles are Suffocating Zimbabwe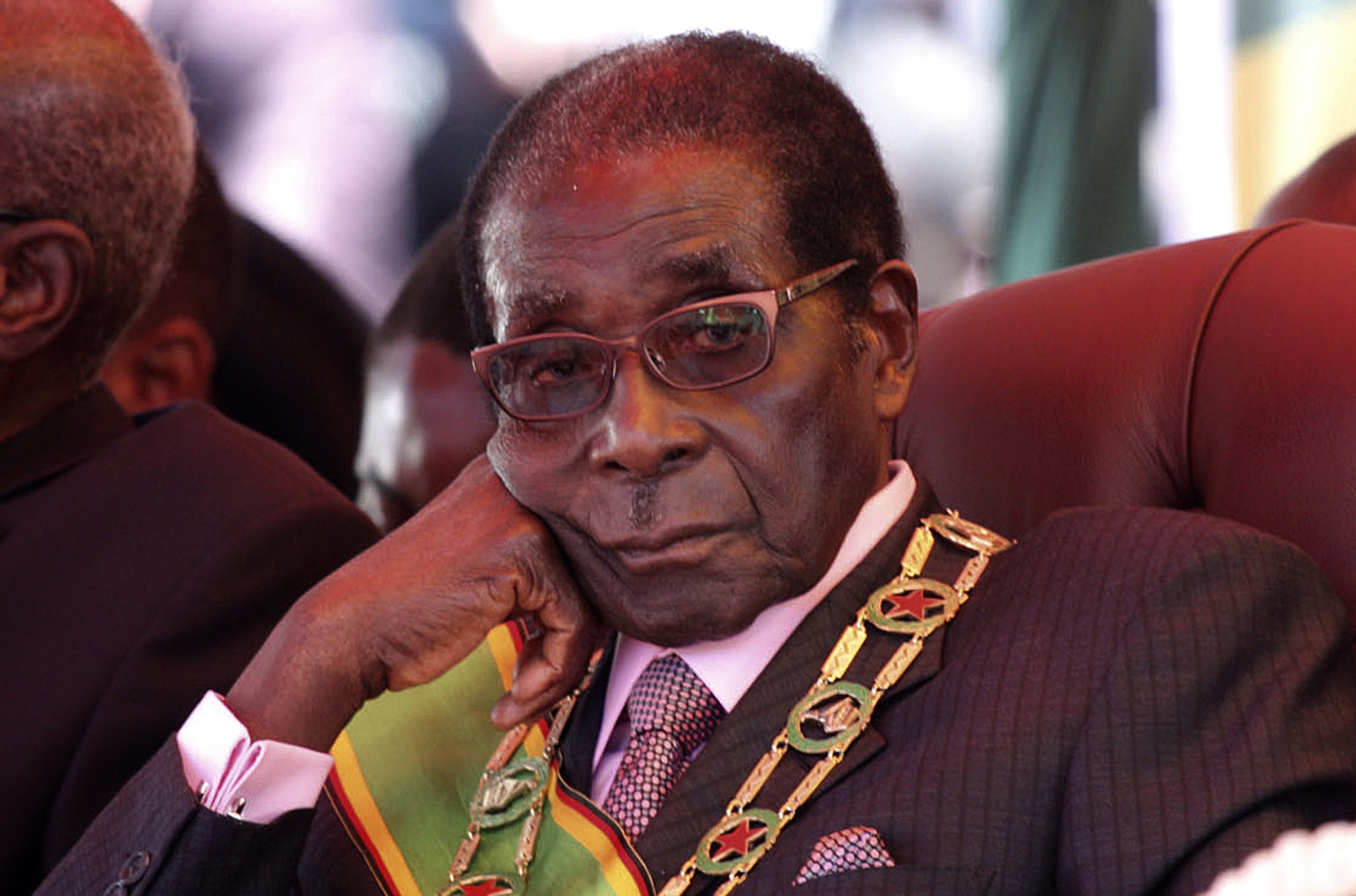 Zimbabwean President Robert Mugabe will turn 92 on Sunday. The world's oldest serving president has stated that he will stay in post "until God says 'come,'" and has thus far made no clear indication as to his prefered candidate for succession, creating an ongoing and intensifying power battle that may determine the future of the country. All the while, the unfolding political drama is doing little for a population battling with very real problems. So what comes next for the country that once served as the breadbasket of Africa?
Zimbabwe lacks an effective opposition, with the once strong Movement for Democratic Change (MDC) now a shadow of its former self, wracked by infighting and damaged by a playing field that is heavily slanted toward Mugabe's ruling Zanu-PF. Former Vice President Joice Mujuru announced on Wednesday that she was launching a new opposition, the Zimbabwe People First (ZPF) party. It is unclear, however, whether Mujuru has the financial support or popular backing to have an impact outside of the ruling party. It is thus most likely that when Mugabe does eventually get the call from the heavens, he will be replaced by a Zanu-PF candidate.
There are two clear camps within the ruling party at this time. One is known as Generation 40, or G40, and is allied to Mugabe's wife Grace Mugabe. The other is known as Team Lacoste and is allied to Vice President Emmerson Mnangagwa (Lacoste is in reference to Mnangagwa's nickname, the crocodile). Mnangagwa served as Mugabe's Minister of Defense between 2009 and 2013 and as the head of the feared Central Intelligence Organization—he has been accused of being one of the chief architects of the infamous Gukurahundi massacres, in which an estimated 20,000 opposition supporters were killed in the 1980s. The security forces are extremely significant in the continuation of the Mugabe regime, and thus Mnangagwa's potential support from this sector may be indicative of his advantage over Grace as a likely presidential successor.
Grace rose to prominence as a potential presidential successor in December 2014 after she led the purge of Mujuru, who was until then seen as the most likely candidate to follow Mugabe. Grace is believed to be heavily influential in the day-to-day workings of the government and is rumored to have personally appointed a number of ministers. Additionally, she has recently launched a veiled verbal attack on Mnangagwa, insinuating that he was working to topple the president. This suggests that she may be preparing her attempt to oust Mnangagwa and his supporters from the party.
Mugabe himself appears weaker and less lucid than he has up until this point, though history has demonstrated that he should never be underestimated, even in his old age. The veteran leader benefits from ruling a split party—keeping him in power represents an alternative to a clear fracturing. Yet as the factional battles within Zanu-PF continue and the party becomes increasingly divided, the potential for Mugabe's succession to be characterized by a period of instability or even conflict also increases.
In the meantime, Zimbabwe has become an increasingly inhospitable home for its population. An ongoing drought attributed to El Nino has damaged the agricultural sector and left 2.4 million people in need of food aid, leading Mugabe to declare a state of disaster in rural parts of the country earlier in February. Additionally, low water levels resulting from the drought have constrained hydro-electric production, leaving some neighborhoods in the capital Harare without electricity for as many as 20 hours a day. Worse still, a combination of high rates of corruption, financial mismanagement and continued sanctions have caused the economy to become stagnant. It is also estimated that 85 percent of the population is unemployed.
It is clear that Zimbabwe has very real and pressing problems that even creative and forward-looking leadership would struggle to solve. It appears unlikely that the downtrodden population of the country will gain a reprieve when the curtain is finally drawn on the Mugabe era. Both Grace and Mnangagwa represent a continuation in some form of the current state of affairs in Zimbabwe, and there is little to suggest that either candidate has the capacity to improve the government, decrease corruption or restrict the influence of the state security apparatus. Additionally, as both these leaders are closely linked with the Mugabe regime and its ills, neither is likely to be particularly popular with the West.
As he enters his 93rd year, President Mugabe has an opportunity to finally allow his people a small reprieve by anointing a successor and eliminating some of the tension within the ruling party. This could allow Zimbabwe's leaders a chance to prepare for the eventual shifting of power and, more importantly, to focus on dealing with the country's bleak situation. Mugabe has been president since 1987—having served as prime minister since 1980—in spite of years of gradual degradation. For a president who has held on to power so tightly, appointing a successor would be tantamount to abdicating his throne. He has abused his population in his life and sadly, it appears that he is preparing to abuse them in his death.
Frank Charnas is CEO of AfriQue Consulting Group, a Sub-Saharan Africa risk consultancy. He tweets @frankcharnas.