Robert Redfield Believes COVID-19 'Escaped' From Wuhan Lab as WHO Readies Origin Report
Robert Redfield, the director of the U.S. Centers for Disease Control and Prevention (CDC) under President Donald Trump, said Friday he believes the coronavirus "escaped" from a lab in Wuhan, China.
The remark, which he stressed was only an "opinion" and for which he provided no evidence, came during an interview with CNN.
"I'm of the point of view that I still think the most likely etiology of this pathology in Wuhan was from a laboratory. You know, escaped," Redfield told the network's chief medical correspondent, Sanjay Gupta. "Other people don't believe that. That's fine. Science will eventually figure it out."
Redfield continued, "It's not unusual for respiratory pathogens that are being worked on in a laboratory to infect the laboratory worker."
The former CDC director said he wasn't "implying any intentionality. It's my opinion, right? But I am a virologist. I have spent my life in virology."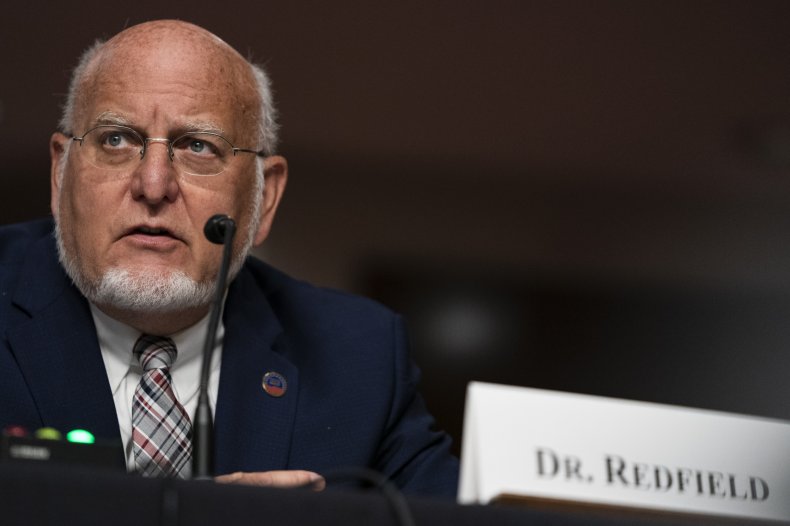 The origins of the virus have been a widely debated topic since the start of the pandemic. A World Health Organization (WHO) team that went to the city of Wuhan to investigate the matter has said the theory that the virus got out because of a lab accident is "extremely unlikely."
The WHO's Peter Ben Embarek, who led the team into Wuhan, said in February it was more likely the virus jumped to humans from an animal, specifically bats. He added that the theory that the virus spread to the human population as a result of a lab accident didn't warrant future study.
"Our initial findings suggest that the introduction through an intermediary host species is the most likely pathway and one that will require more studies and more specific targeted research," Embarek said at a press conference.
Redfield's remarks come as the global health organization prepares its final report on the investigation into the coronavirus. The 300-page report from the group is expected to summarize what is known about the early days of the outbreak and the Chinese efforts to locate the virus's source.
SARS-CoV-2 was first detected in Wuhan in December 2019, and WHO investigators have said there is no indication that the virus was spreading before then. But Redfield told CNN he thinks the virus was circulating as early as September or October of last year.
The virus has killed more than 2.7 million people worldwide. As of Friday, the United States has reported 30 million cases and 546,830 deaths, according to Johns Hopkins University.
Newsweek reached out to the WHO for a response to Redfield's claims but did not hear back before publication.