What Is Contact Tracing? CDC Director Says Interrupting Transmissions Is Critical For U.S. To Return to Normal
Lifting social distancing measures requires America to have a "very aggressive" contact tracing system, according to Robert Redfield, the director of the U.S. Centers for Disease Control and Prevention (CDC).
Contact tracing is the process of identifying people who were potentially exposed to someone who tested positive for the virus. Those people are then isolated and monitored, hopefully interrupting the transmission and preventing additional infections.
This is the standard response to an outbreak, Dr. Julio Frenk, Mexico's former secretary of health, told Newsweek. Unfortunately, by the time America started implementing containment techniques, the disease was already widespread.
"Compounded with the delay in testing, very quickly we were in the phase of community transmission, where you can no longer trace the cases," Frenk said.
So America, which now has more than 486,000 cases, had to move to mitigation measures, such as implementing work from home and social distancing, while attempting to isolate contacts.
Redfield told NPR on Thursday that America was increasing its ability to do contact tracing and would need a "substantial expansion of public health field-workers."
"It is going to be critical," he explained. "We can't afford to have multiple community outbreaks that can spiral up into sustained community transmission. So it is going to be very aggressive, what I call 'block and tackle.'"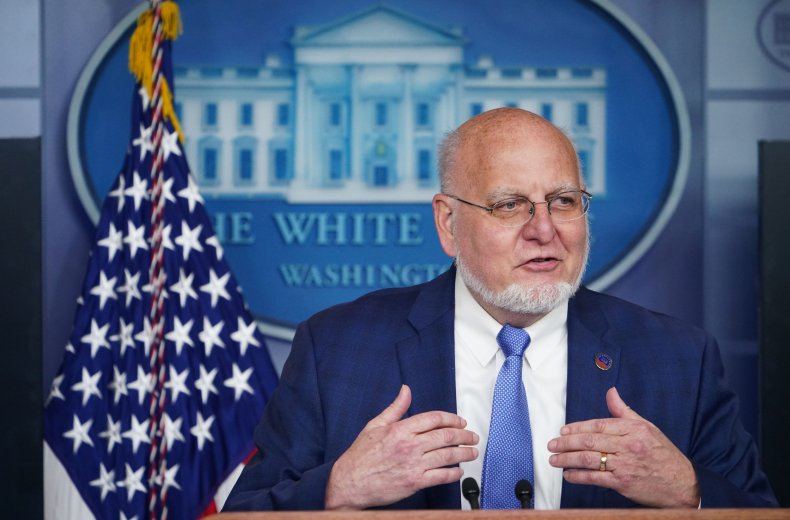 During a crisis, officials have been more than willing to pour money into public health, but once the threat subsides, the need for investment is often forgotten. Experts told Newsweek that this left the country ill-prepared to respond to the current outbreak and that investing a fraction of the $2.2 trillion stimulus package could have helped ensure that America could properly conduct contact tracing.
"This kind of investment would have allowed a modernized, data driven surveillance in epidemiology capacity," said Jeffrey Levi, a professor of health management and policy at George Washington University. "We would know up front what was happening and where and we would have more disease intervention specialists who could do the contact tracing."
The underinvestment in public health is a reality Redfield acknowledged during the NPR interview, and he said now is the time to heavily invest and get over-prepared.
The CDC has 600 people in the field helping with the response. Redfield said it's possible contact tracing could include cellphone data. Because it's a labor-intensive process, officials are aggressively evaluating different technologies that could make contact tracing more efficient and effective.
However, at the end of the day, contact tracing methods will be left up to state and local public health departments, Redfield said.