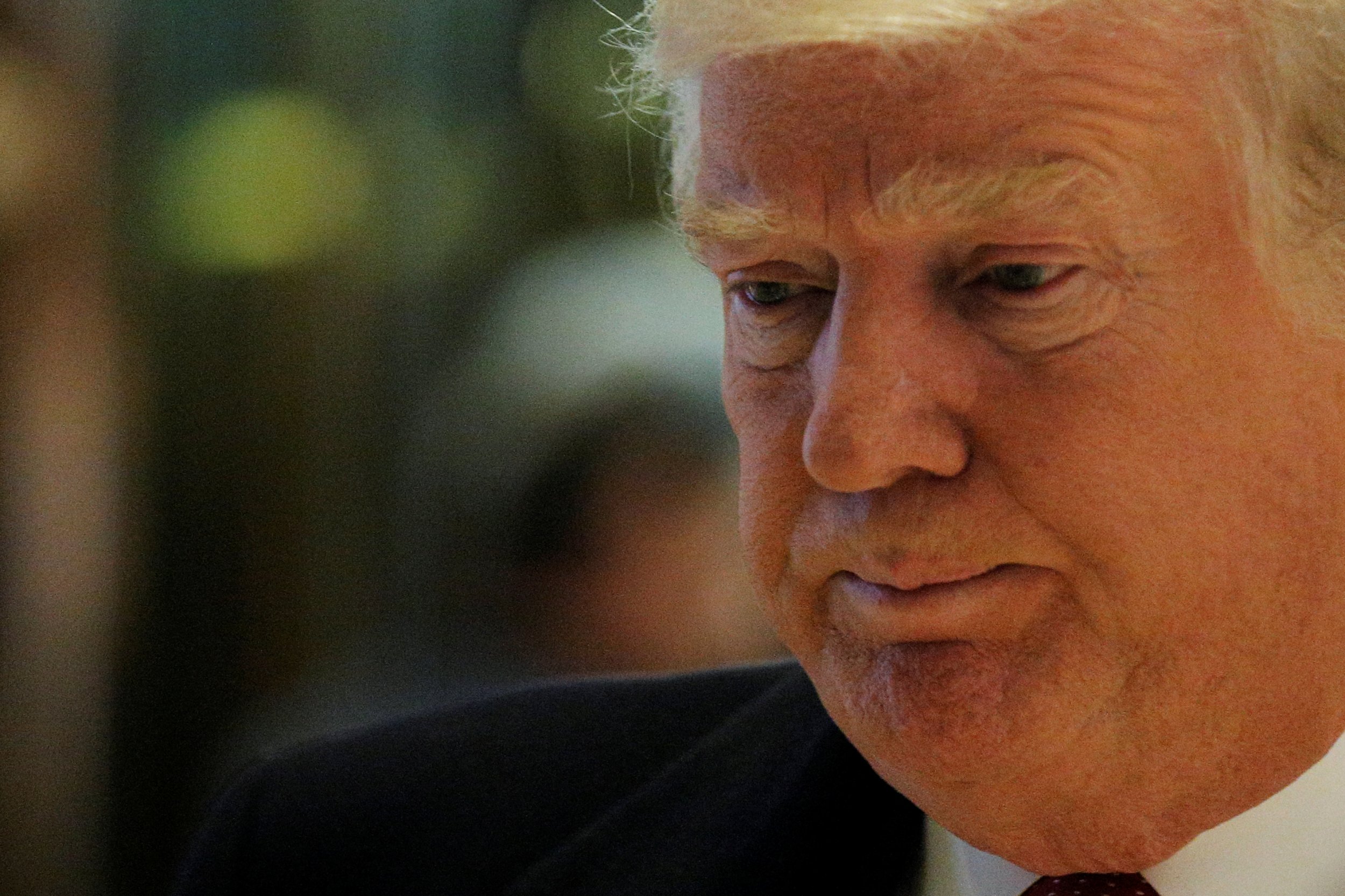 This article first appeared on RobertReich.org.
Historically, tyrants have tried to control the press using four techniques that, worryingly, Donald Trump is already using.
1. Berate the media and turn the public against it
Trump refers to journalists as "dishonest," "disgusting" and "scum." When Trump lies – claiming, for example, "massive voter fraud" in the election, and that he "won in a landslide" – and the media call him on those lies, Trump claims the media is lying. Even televised satires he labels "unfunny, one-sided and pathetic."
2. Limit media access
Trump hasn't had a news conference since July. (His two predecessors had news conferences within days of being declared president.) He's blocked the media from traveling with him, and even from knowing with whom he's meeting. His phone call with Russian President Vladimir Putin, which occurred shortly after the election, was first reported by the Kremlin.
3. Threaten the media
During the campaign, Trump threatened to sue the New York Times for libel in response to an article about two women who accused him of touching them inappropriately years ago, and then another that revealed part of his 1995 tax returns. He says he plans to "open up our libel laws so when they write purposely negative and horrible and false articles, we can sue them and win lots of money."
4. Bypass the media and communicate with the public directly
Trump tweets incessantly, issues videos, and holds large rallies – all of which further enable him to lie directly to the public with impunity.
The word "media" comes from "intermediate" between the powerful and the public. The media hold the powerful accountable by correcting their misstatements, asking them hard questions and reporting on what they do. Apparently Trump wants to eliminate such intermediaries.
Historically, these four techniques have been used by demagogues to erode the freedom and independence of the press. Donald Trump seems intent on doing exactly this.
Robert Reich is the chancellor's professor of public policy at the University of California, Berkeley , and a senior fellow at the Blum Center for Developing Economies. He served as secretary of labor in the Clinton administration, and Time magazine named him one of the 10 most effective Cabinet secretaries of the 20th century. He has written 14 books, including the best-sellers Aftershock , The Work of Nations and Beyond Outrage and, most recently, Saving Capitalism . He is also a founding editor of The American Prospect magazine, chairman of Common Cause, a member of the American Academy of Arts and Sciences and co-creator of the award-winning documentary Inequality for All .