Robert Reich: Twelve Ways to Resist the Trump Presidency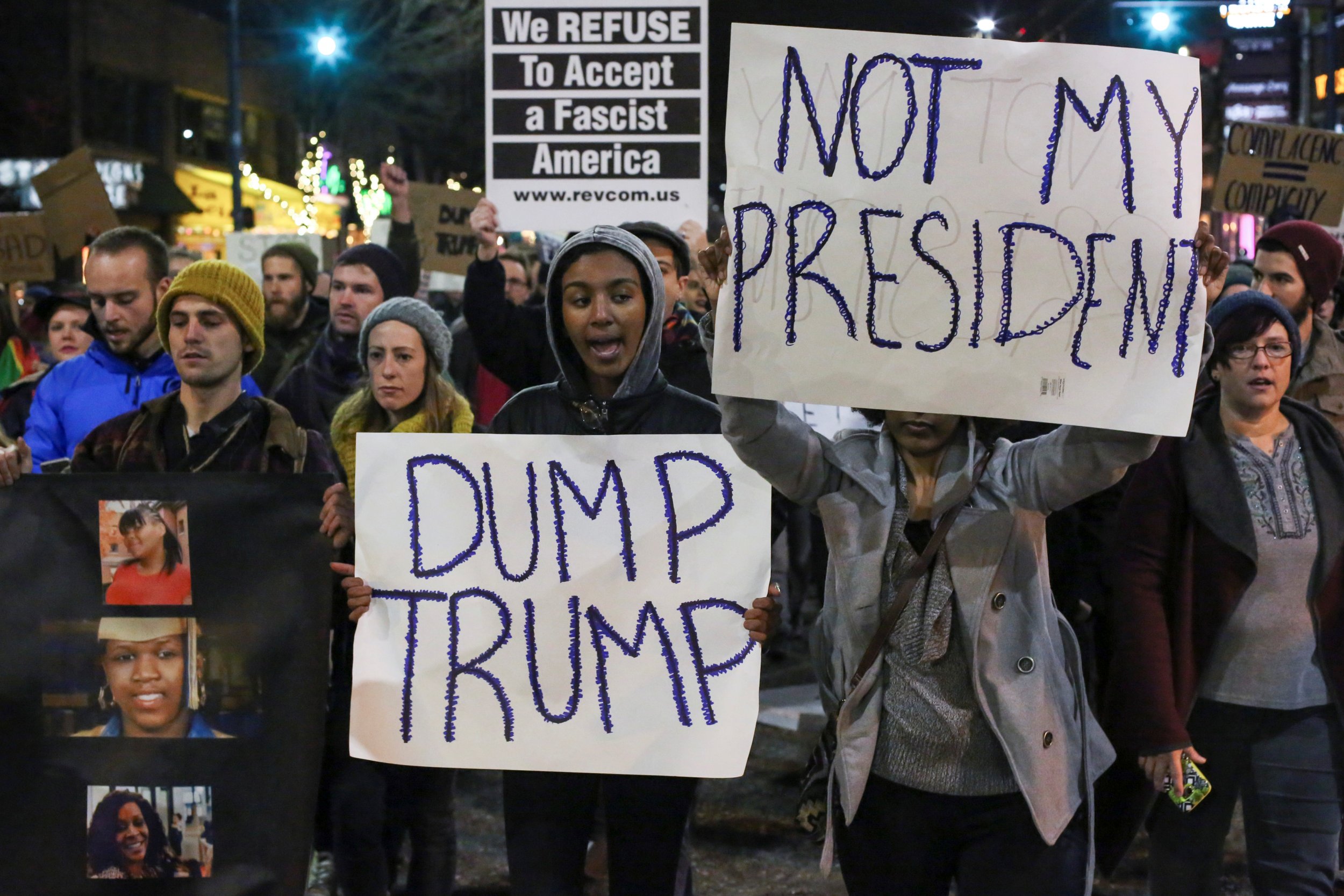 This article first appeared on RobertReich.org.
Trump's first 100 days agenda includes repealing environmental regulations, Obamacare and the Dodd-Frank Act, giving the rich and big corporations a huge tax cut, and putting in place a Cabinet that doesn't believe in the Voting Rights Act or public schools or Medicare or the Fair Housing Act.
Our 100 days of resistance begins a sustained and powerful opposition. Here's what you can do (it will take about an hour of your time each day):
1. Get your senators and representatives to pledge to oppose Trump's agenda
They should reject his nominees, prolong the process of approving them and draw out hearings on legislation. Call your senator and your representative and don't stop calling.
2. March and demonstrate
The Women's March on Washington will be the day after the inauguration. There should be "sister" marches around the country. And then monthly marches against hate. Keep the momentum alive and keep the message going.
3. Make your city and state sanctuaries
Such sanctuaries won't cooperate with federal immigration authorities in deporting unauthorized immigrants, especially people who have been here since they were very young.
4. Boycott all Trump products, real estate, hotels, resorts—everything
And then boycott all stores (like Nordstrom) that carry merchandise from Trump family brands.
5. Write letters to the editor of your newspaper and op-eds
Present a steady flow of arguments about the fallacies and dangers of Trump's first 100 days policies and initiatives.
Related: Robert Reich: Rallies and lies. This is how tyranny begins
6. Contribute to social media with up-to-date daily bulletins
Say what Trump is up to and actions in your region in opposition.
7. Contribute to the most effective opposition groups
These include the American Civil Liberties Union, Common Cause, the Southern Poverty Law Center, the Economic Policy Institute, Inequality Media, and MoveOn.
8. Make the resistance visible with bumper stickers, lapel pins and wristbands
9. Push progressive causes at your state and local levels
These causes include environmental reform, progressive taxes, a higher minimum wage, ending gerrymandering and stopping mass incarceration. Make your state a model of what the federal government should do.
10. Start a move in your state to abolish the Electoral College
Commit your state's electors to vote for the presidential candidate who wins the popular vote.
11. Reach out to independents and even Trump supporters who agree with this agenda and get them involved
12. Your idea goes here
Meet with family and friends this weekend and decide what you'll contribute.
The First 100 Days Resistance Agenda. An hour a day. Send a powerful message. We aren't going away.
Robert Reich is the chancellor's professor of public policy at the University of California, Berkeley, and a senior fellow at the Blum Center for Developing Economies. He served as secretary of labor in the Clinton administration, and Time magazine named him one of the 10 most effective Cabinet secretaries of the 20th century. He has written 14 books, including the best-sellers Aftershock, The Work of Nations and Beyond Outrage and, most recently, Saving Capitalism. He is also a founding editor of The American Prospect magazine, chairman of Common Cause, a member of the American Academy of Arts and Sciences and co-creator of the award-winning documentary Inequality for All.