New York Republican Assembly Candidate Blames 'Dirty Politics' After He Was Arrested for Allegedly Ripping Off Veteran Benefits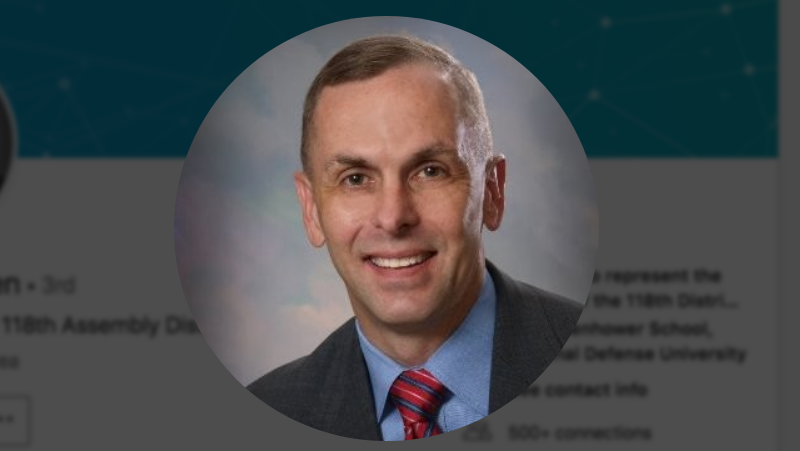 Republican New York Assembly candidate Robert J. Smullen blamed "dirty politics" after he was arrested Tuesday on suspicion of felony tax violations stemming from veteran benefit claims.
Smullen, 49, was arrested this week by New York State Police on an "offering a false instrument [document] for filing charge" in which he's accused of accepting a tax reduction on two separate residences simultaneously, The Daily Gazette first reported. The Republican running in the 118th Assembly District issued a statement claiming he'd already paid partial restitution for the tax benefit and accused both the State Police and GOP opponent Patrick Vincent of using the arrest as a "political weapon."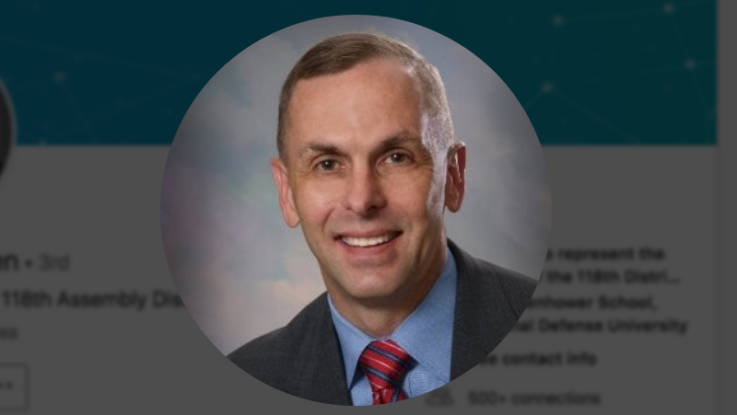 Under New York State law, no person convicted of a felony can serve in the state legislature, but Smullen told The Daily Gazette he "fully intend[s] to see this through in a court of law, and I am sure I will prevail."
Smullen, a retired Marine colonel, said he was aware of the "mistake" in April and was already paying the money back when he was arrested this week. He's accused of filing false veteran tax exemption paperwork for his 2169 Appletree Lane home in Niskayuna, New York, while also receiving the primary residence property tax exemption on his second residence at 265 Route 309 in Johnstown, New York.
He additionally blamed a "sea of bureaucratic paperwork" associated with the veteran benefit process, but maintains that his arrest was a targeted act. "I've moved all over the place," he told The Daily Gazette. "I've been lots of different places. I don't recall that particular group of paperwork. It had to do with the purchase of the house in Niskayuna, and I made a mistake, and when the mistake was pointed out, I immediately corrected it."
''It's very disappointing that the state of politics in New York is such that candidates get arrested for entering races and putting their name out there and trying to do the work-of-the-people-sort-of-thing. I fully intend to see this through in a court of law and I'm sure I'll prevail,'' Smullen told WIBX First News with Keeler in the Morning. ''That's where the dirty politics comes in. This is really a product of the Patrick Vincent campaign...they've attempted to turn the State Police into a political weapon. I think it's utterly despicable.''
Smullen said the entire campaign has been riddled with "nasty" behavior from his opponents.
"This was all initiated because of a political campaign. You know I respect the State Police, and when they called me I immediately went to the barracks and we've gone forward from there—and I look forward to having my opportunity to explain myself according to the justice system. This campaign has been extremely nasty right from the beginning.''
Smullen removed the tax exemption on his Niskayuna residence in May and agreed to reimburse the town, Schenectady County and the Niskayuna Central School District about $4,437, The Daily Gazette reported. The school district confirmed to the paper that Smullen has paid his back taxes.
Smullen's opponent in the upcoming September 13 Republican primary election, Patrick Vincent of Cold Brook, New York, said he's been demanding a criminal investigation of Smullen's finances for months. Vincent was among the people who filed the complaint with state police and he debates whether Smullen has lived in the 118th Assembly District for the 12 months required to legally run for the post.
The Leader-Herald reported that Smullen blamed state Democrats after he lost his position as executive director of the Hudson River-Black River Regulating District last week.
New York Republican Assembly Candidate Blames 'Dirty Politics' After He Was Arrested for Allegedly Ripping Off Veteran Benefits | U.S.