Robert Trump, President Trump's Younger Brother, Dies at 72
Robert Trump, the younger brother of President Donald Trump, died Saturday at the age of 72 years old. Robert Trump had been ill, but details on his passing were not revealed.
"It is with heavy heart I share that my wonderful brother, Robert, peacefully passed away tonight. He was not just my brother, he was my best friend. He will be greatly missed, but we will meet again. His memory will live on in my heart forever. Robert, I love you. Rest in peace," Donald Trump said in a statement from the White House.
Robert Trump was admitted to the intensive care unit of Mount Sinai Hospital in New York with undisclosed health problems in June, remaining hospitalized for over a week.
President Trump praised his brother in August before visiting him in New York-Presbyterian Hospital. "I have a wonderful brother," President Trump said in August. "We have a great relationship for a long time, from day one, so long time ago."
Robert Trump had retired to upstate New York where he was recognized as a philanthropist. He served as a trustee for Angels of Light, a non-profit organization that provides holiday gifts to children with life-threatening illnesses. Robert Trump also donated to a project called Patriots and Ponies, which provides equine-assisted pyschotherapy to veterans struggling with mental issues.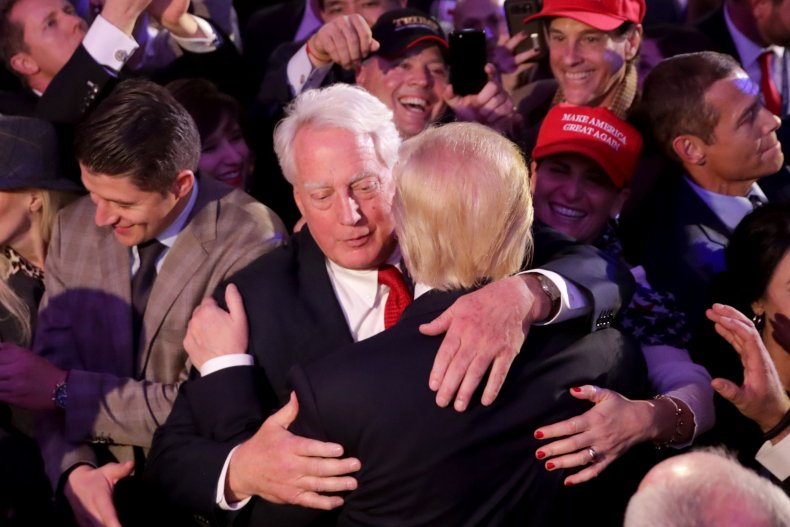 Robert Trump appeared to shun the public spotlight, but emerged into the public eye in 2020 when he filed suit against his niece, Mary, to prevent the publication of a memoir entitled Too Much and Never Enough: How My Family Created the World's Most Dangerous Man. Mary Trump's book purported to expose secrets about the Trump family. According to the lawsuit, Mary Trump had signed a non-disclosure agreement prohibiting her from writing the book.
Book publisher Simon & Schuster said Mary Trump's book described "the damaged man who currently occupies the Oval Office, including the strange and harmful relationship between Fred Trump and his two oldest sons, Fred Jr. and Donald."
In a statement given to The New York Times in June 2020, Robert Trump referred to Mary's decision to write the book as a "disgrace."
"Her attempt to sensationalize and mischaracterize our family relationship after all of these years for her own financial gain is both a travesty and injustice to the memory of my late brother, Fred, and our beloved parents," Robert Trump said. "I and the rest of my entire family are so proud of my wonderful brother, the president, and feel that Mary's actions are truly a disgrace."
Robert Trump's lawsuit was dismissed by a judge in June.
Born in 1948, Robert Trump was the youngest of five siblings. Robert Trump was married twice, divorcing his wife Blaine in 2007 after allegations that Robert Trump had engaged in an affair with his receptionist, Ann Marie Pallan. Pallan and Robert Trump married in March 2020. Robert Trump had no children.