Robert Wickens Crash Update: IndyCar Driver Needs More Surgery, Transferred to a New Hospital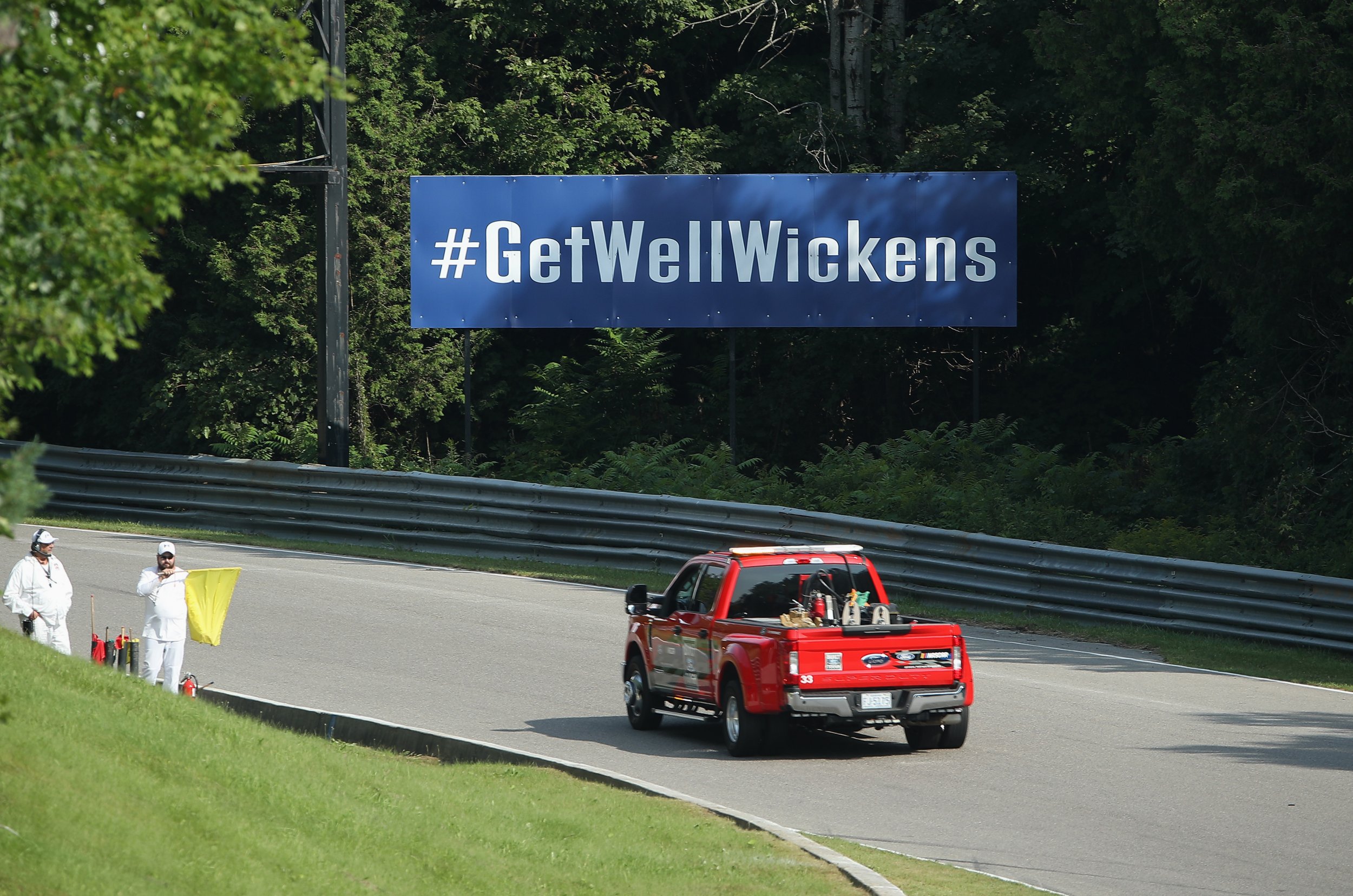 Canadian IndyCar driver Robert Wickens has transferred hospitals and will need further surgery after suffering serious injuries in a gruesome crash earlier this month, according to a statement from the driver's racing team.
"Schmidt Peterson Motorsports driver Robert Wickens was transferred to IU Health Methodist Hospital on Thursday, Aug. 30 to continue treatment in his home of Indianapolis. He will soon undergo further surgery on his lower extremities," the Schmidt Peterson Motorsports statement read. "Wickens had been in the care of Lehigh Valley Hospital – Cedar Crest since his Aug. 19 incident during the INDYCAR event at Pocono Raceway. The Wickens family and SPM organization want to thank the surgeons, nursing team and the staff at the LVHN facility for their care of Robert the last 12 days."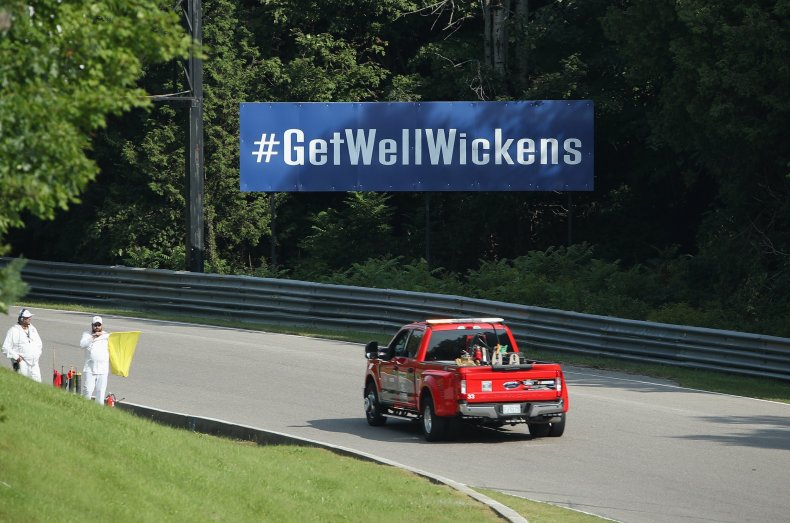 The driver seriously injured his spine and lower extremities in a five-car wreck at the ABC Supply 500 in Pennsylvania. The extent of the injuries were not clear at first.
"The severity of the spinal cord injury is indeterminate at this time," read a statement from the racing team two days after the crash. "[Wickens] is expected to undergo further surgeries to treat the fractures in his lower extremities and right forearm. He remains in stable condition."
Fans were likely relieved to learn a few days later that Wickens was breathing without assistance and able to communicate with his family.
Carlos Munoz has been tasked with taking Wickens' place No. 6 Lucas Oil Honda for Schmidt Peterson Motorsports. He sent his best wishes to his injured colleague.
"Robert and his family have been in my prayers and I continue to pray for his recovery," Munoz said, according to NBC Sports. "I'm very grateful that Schmidt Peterson Motorsports have entrusted me to compete in the Lucas Oil Honda for the last two races of the season. I am looking forward to pushing hard for a great result for the team and for Robert."
Robert Wickens Crash Update: IndyCar Driver Needs More Surgery, Transferred to a New Hospital | Sports