Who is Robin DiMaggio? Former UN Musical Director Allegedly Embezzled $750,000 From Charity Concert for Homeless Kids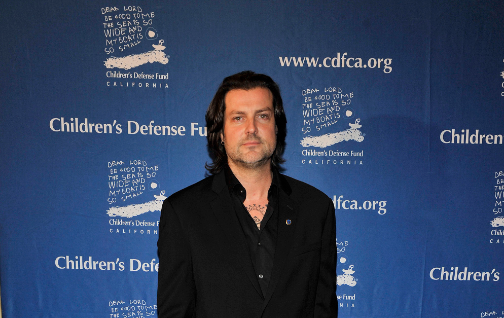 A drummer who performed with some of the most famous names in pop and served as the musical director for the UN has been charged with embezzling hundreds of thousands of dollars from a charity concert for homeless and displaced children.
The U.S. Attorney's office said on Monday that Robin DiMaggio was arrested on Friday on suspicion of embezzling $750,000 from a concert aimed at raising funds for homeless children.
Read more: Who is Kenneth 'Zoo' Petty? Nicki Minaj defends boyfriend's sex offender status
The single felony charge of wire fraud DiMaggio was arrested on carries a maximum sentence of 20 years in prison. The drummer was released on a $40,000 bond and must wear a tracking device until a preliminary hearing and arraignment next month in the U.S. District Court in Los Angeles.
According to NBC, prosecutors said the 47-year-old was wired the sum after agreeing to help the Peace for You Peace for Me Foundation organize the charity event in Bulgaria.
However, DiMaggio reportedly used the funds to pay for personal expenses, which included purchasing cars and to service some of his credit card debts, instead of recruiting artists for the gig.
Prosecutors, CBS Los Angeles reported, added that DiMaggio used $251,370 of the funds to buy his ex-wife a house in Calabasas, California, northwest of Los Angeles.
In August 2016, he also reportedly wired $150,000 of the funds to a bank account in the name of his company, DiMagic Entertainment.
None of the money he received was used to pay artists to perform at the charity concert. However, prosecutors said when the event's financial sponsor asked for the funds back, Di Maggio sent an email stating he had deposited the money in the artists' accounts as previously agreed.
In December 2016, the sponsor sued DiMaggio, who subsequently filed for bankruptcy. Court records showed the financial sponsor was awarded a $1.2 million summary judgment in bankruptcy court, but that judgment had not been formally entered by the court as of last week.
DiMaggio, who according to records represented himself in court without an attorney, has rubbed shoulders with some of music's biggest stars over the last three decades.
The 47-year-old has worked with David Bowie, Johnny Cash, Paul Simon, Jackson Browne, Diana Ross, Luther Vandross, Lil Jon, Martina McBride, Ravi Shankar, Tupac Shakur and Daft Punk.
Between 2013 and 2014 he was the drummer and music director for Arsenio Hall's second late-night show, which ran on CBS for a single season. He also served as the music director for a number of United Nations events.