Robin Hood Society Mistaken for Robinhood App, Sees Surge in Followers
The World Wide Robin Hood Society in Nottingham, England, has seen an unexpected boom in Twitter followers as users have mistaken it for the stock trading and investing app, Robinhood. The Twitter handle @robinhood belongs to The Robin Hood Society, while the stock trading app goes by @RobinhoodApp on Twitter.
It appears that Twitter users searching for the Robinhood app amid the stock market madness this week have accidentally followed the Sherwood-based Robin Hood Society, which has amassed around 40,000 followers at the time of writing. The Twitter account previously had less than 400 followers.
Following the sudden upsurge in followers, the Robin Hood Society said on Twitter: "Lovely to have all these new followers... can we just check that you know that you're following The World Wide Robin Hood Society in Nottingham and not the Robin Hood App... if so ... a big welcome from Sherwood."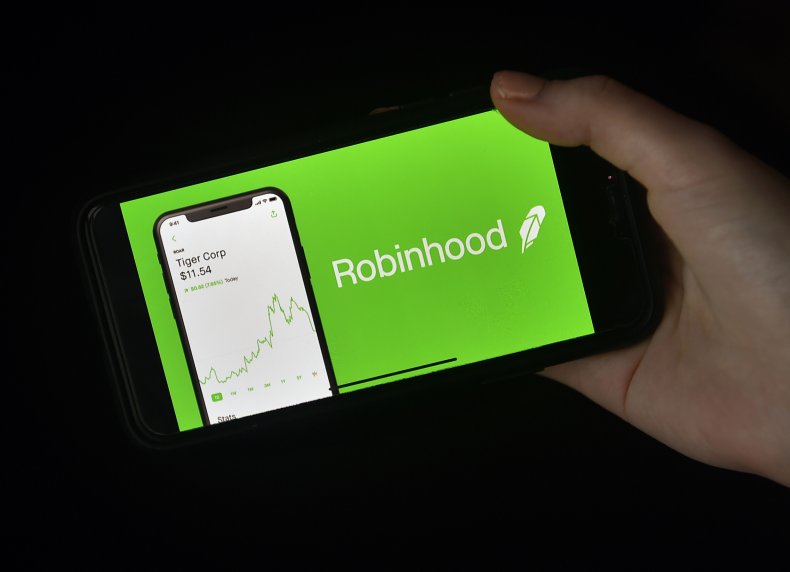 Lisa Douglas, who runs the social media for World Wide Robin Hood Society, told Newsweek that the sudden attention is "wonderful but quite overwhelming. We are a small organization in Nottingham with, until yesterday, 350 followers and now it's at nearly 40,000.
"It's been amazing to see the support Robin Hood receives from across the world."
The massive increase in followers was driven by Twitter users looking for the Robinhood App, which has made the news this week as small investors and members of the r/WallStreetBets Reddit community joined forces to invest in GameStop, disrupting the Wall Street investors who were trying to short-sell the stock.
Small investors were using the Robinhood app to buy and sell stocks. However, on Thursday, Robinhood halted trades for certain stocks, including GameStop, AMC, BlackBerry, Nokia, Bed Bath & Beyond, Express Inc., Koss Corporation, and Naked Brand Group.
The Robinhood app has come under fire for halting the trades, which has also impacted the Robin Hood Society, as Douglas said: "Some messages are not as polite as others. We try to be kind, as we understand how frustrating it can be trying to get through to a big organization.
"We are still getting tagged incorrectly on Twitter but other users have been fantastic and telling them that it's not us."
However, the Twitter follower boost has had a positive, material impact on the Robin Hood Society, as Douglas said that they are "looking at taking our administrator off furlough so that she can deal with the shop orders," and plan to relaunch the society membership pack.
The Robin Hood Society is also developing an app called Find Robin Hood that invites its users to share location names inspired by Robin Hood and says it will be bringing its plans forward due to the sudden interest.
Douglas said: "It's wonderful to see how popular Robin Hood is and how he's been taking to people's hearts."