What Is Robin Leach's Cause of Death? 'Lifestyles of the Rich and Famous' Host Dead at 76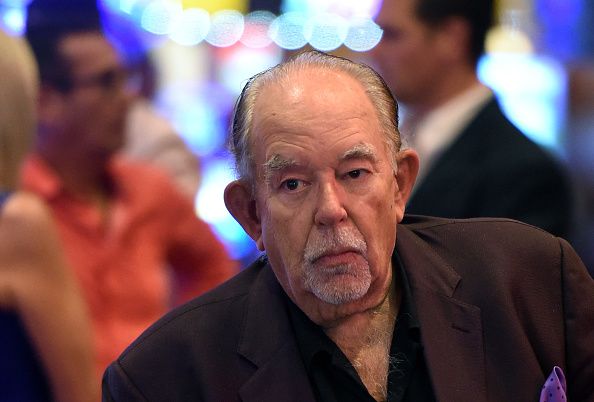 Entertainment journalist Robin Leach died on Thursday, according to the Las Vegas Review-Journal. The host of the popular Lifestyle of the Rich and Famous series was 76 years old.
Leach's friend and colleague at the Review-Journal John Katsilometes confirmed the columnist's death in a statement on Twitter. "Sad to report the death of famed celeb reporter, friend and colleague #RobinLeach @ 1:50 a.m. in #LasVegas. He would have been 77 Wednesday, [August 29]. He suffered a second stroke Monday," Katsilometes wrote.
Leach was hospitalized in November after suffering a stroke in Cabo San Lucas. He was under hospice care at the time of his death.
Leach's family also issued a statement announcing his death, noting the "beautiful life he had" despite his ailing health over the last 10 months. "Everyone's support and love over the past, almost one year, has been incredible and we are so grateful. Memorial arrangements to follow. With love, Steven, Gregg and Rick Leach," the statement read.
The English writer and reporter started out working for the London press dating back to his days in high school where he edited his school's magazine. He went on to land a position at the Daily Mail before he came across the pond in 1963.
Although he contributed to a number of American publications like the New York Daily News and People magazine and appeared on news outlets like Entertainment Tonight and CNN, Leach was most recognized for his own show, Lifestyle of the Rich and Famous, which aired from 1984 to 1995. Leach narrated the profile series, which described the luxuries that came with being a Hollywood A-lister, including the type of cars, homes, designer goods and other lavish amenities their careers and wealth afforded them.
Leach was known for ending each episode with his signature catchphrase, "Champagne wishes and caviar dreams."